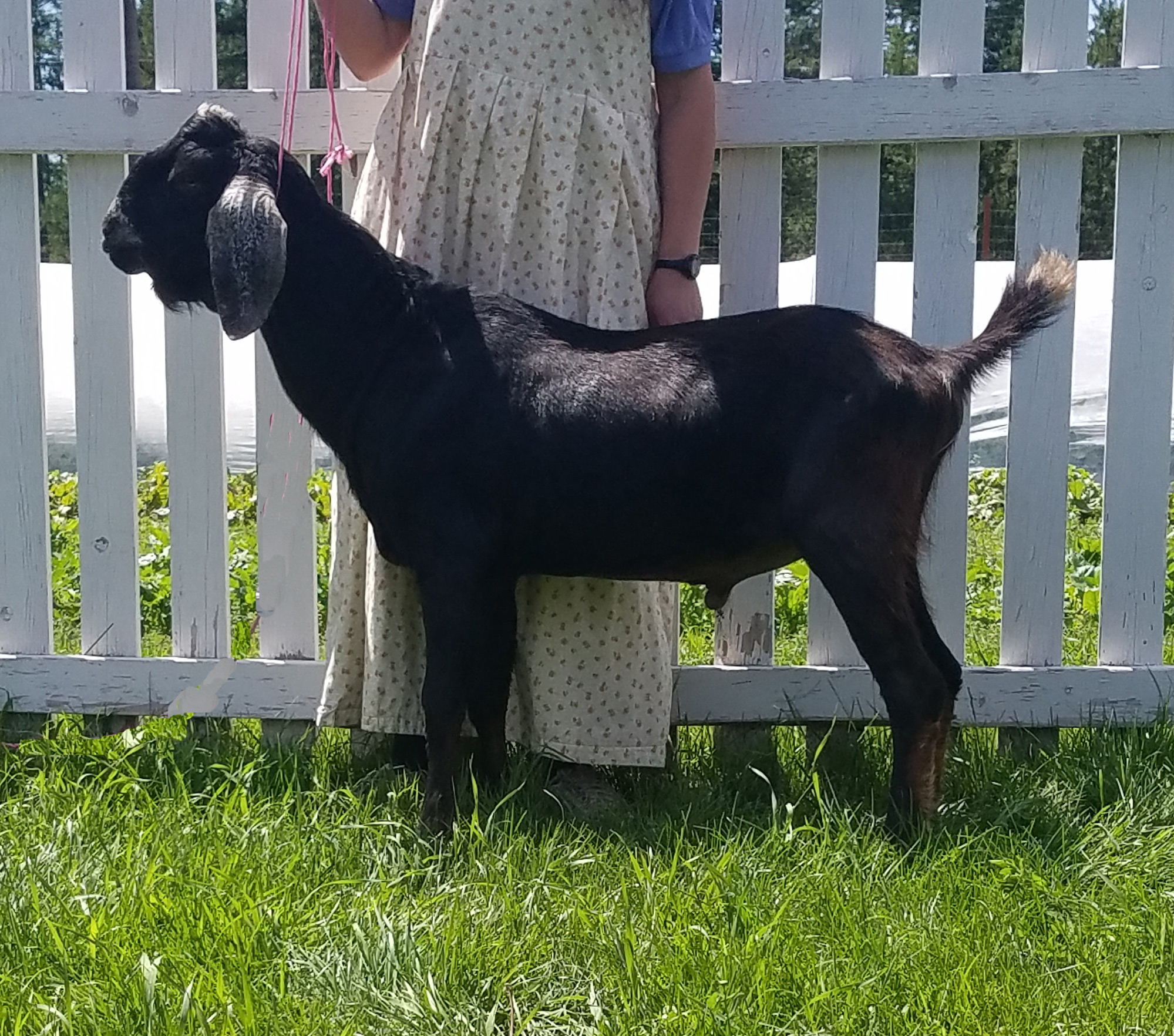 Knight At 1 Year
We are Excited to intrude our new herd sire Knight!
His dam Thyme is a heavy milker peaking this year at 12#!
He Also is line bred on both of our origianal matriarchs. We hope he with bring back some of the milk production and still retain nice conformation. Unfortunately We were unable to use him this year, but we are looking forward to hopefully seeing his kids in the spring.
2021 Update: Knight is developing into a handsome young buck. We were thrilled when he sired three sets of quads this year!
We are retaining his daughter Natasha and can't wait to see her freshen! We are hoping to use him a bit this next season,so anticipate seeing more of his kids in the spring.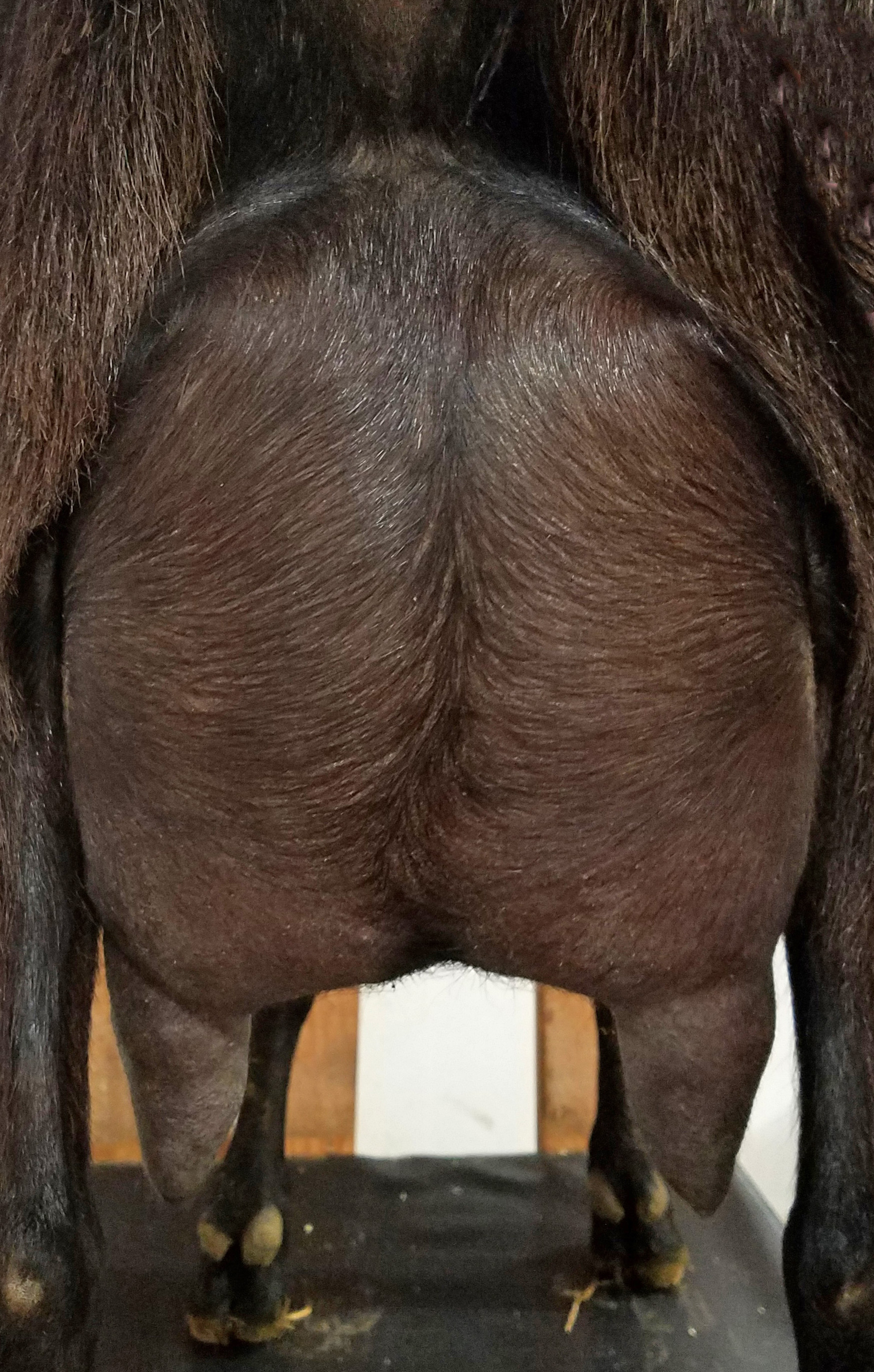 Date of Birth: 1/31/19
RegistrationNumber:N2100056 Dam Udder
CAE: Negative 21
CL: Negative 21
G6S:N/A
TB: N/A
Brucellosis:N/A
PTI/ETA
PTI
PTI
ETA
ETA
LA: N/A
Related Goats in Herd:
Dam: Royal Highlands MerrySweet Thym
Sire:ANCIENT WAY THUNDER
Littermate Sister: Royal Highlands Aloe Vera
Full Sister: Royal Highlands Cherry Thyme
Paternal Sister: Royal Highlands Blue Bunny
Paternal Sister: Royal Highlands Choc Truffle
Daughter: Royal Highlands Princess Natasha
Pedigree:
Sire:

ANCIENT WAY THUNDER

Sire's Sire:

Terratopia Flash of lightning

Sire's Sire's Sire:

MY-ENCHANTED-ACRES ZEN'S REIGN

90 EEV @ 5 yr.

Sire's Sire's Dam:

SGCHTHUNDER-RIDGE PS WILLOW4*M

91 VEEE @7 yr.

Sire's Dam:

Ancient Way Maggie Rose

Sire's Dam's Sire:

Royal Highlands Chief Captain *B

Sire's Dam's Dam:

SG Bedouin Evening Primrose

91 EVEE @ 7 yrs.

Dam:

Royal Highlands

MerrySweet Thym

Dam's Sire:

Royal Highlands Valet

*B

Dam's Sire's Sire:

Lot-O-Pines Valence

*B

Dam's Sire's Dam:

Royal Highlands Ladybug

10*M

Dam's Dam:

Lot-O-Pines Rosemary

5*M 90 VVEE @ 5 yrs

Dam's Dam's Sire:

Bedouin Finale

88 VEV

Dam's Dam's Dam:

SG Lot-O-Pines Delight

4*M 90 VEEE @ 4 yrs

'12 Top 10 in Butterfat