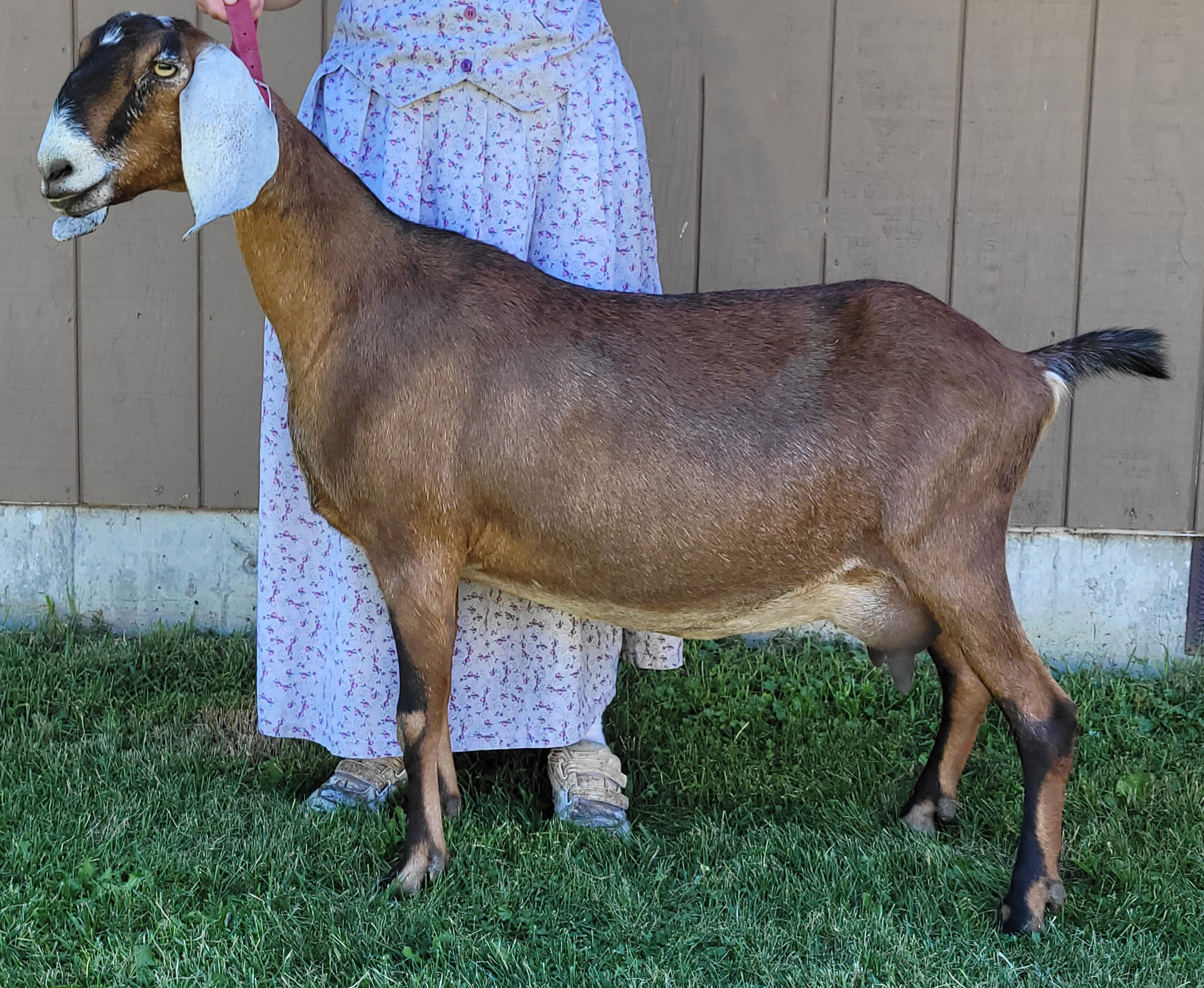 Truffle At 3 Year Olds
Truffle is a lovely little doeling that immediately catches your eye.
The first thing that you notice is her incredible length of body.
Truffle also has great angulation and wonderful breed character.
Check out those long ears! Her dam Grace freshened this year with a beautiful mammary system. We look forward to seeing Truffle as she matures
2020 Update: Truffle is growing into a lovely, graceful yearling.
She freshen with a mammary system even better than her dam.
She peaked at 5# this year.
We look forward to seeing her after another freshening.
2021 Update: Truffle is continuing to bloom into a beautiful young doe. After giving us a set of striking twins,she peaked at 9# this year which is less then our other two year olds but still quite respectable.
We have high hope for this girl.
Date of Birth: 5/01/19
Registration Number: N2100061
CAE: Negative
CL: Negative
G6S:N/A
TB: N/A
Brucellosis:N/A