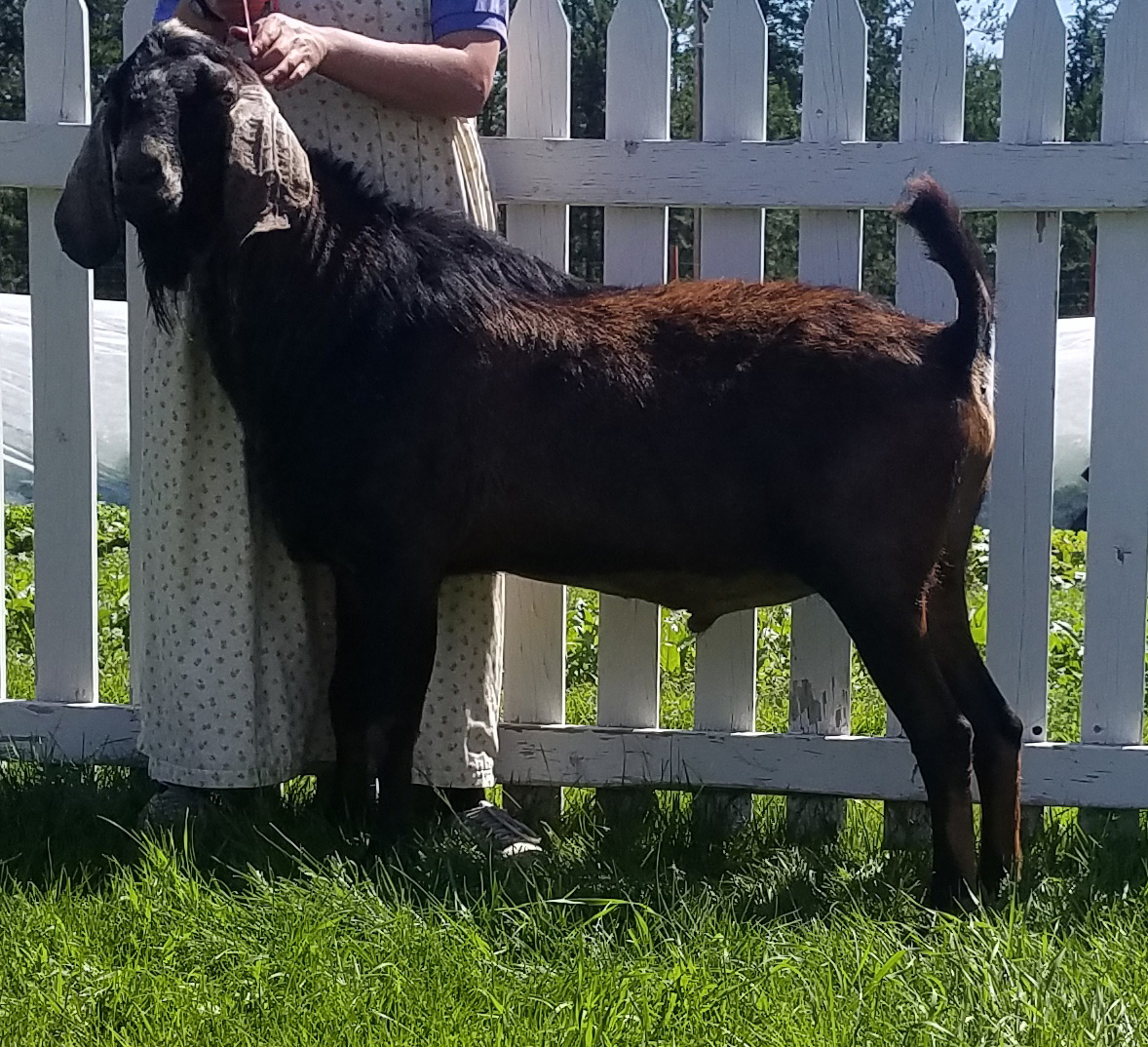 Thunder At 4 Years Old
We are thrilled to have Thunder as our new herd sire!
He is line bred on our matriarchs Rose and Crystal.
We hope he will bring back some of that milk production
and height to our herd. He also has exception breed character which
is also something we are looking to improve in our herd.
We took him across most of our herd this year and are greatly anticipating his first kids this spring.
2020 Update:
We were thrilled to see our first Thunder daugthers freshen and they were more lovely than we had expected.
He definitely inproved the udder arch and teat placement in his daugthers. Aftering four more of his daugther and a son in our herd we didn't really have enough does to use him on so decided to let him move on to another herd. He is greatly missed and we look forward to seeing his kids mature.