Hot Peppers
Numex Joe
Southwestern style traditional Anaheim harvested green for stuffing, grilling, roasting or processing. Peppers average 8″ long & have thick, crisp flesh w/ mild heat & excellent flavor.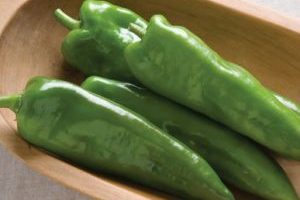 Highlander
Early and adaptable Anaheim.
Good productivity even in cooler regions where Anaheim types often are shy yielding. Traditional, semi flattened, mostly two-lobed fruits avg. 7″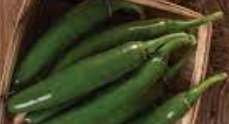 Altiplano Serrano
An impressive, large-fruited serrano
Altiplano peppers are faster to harvest than types with smaller fruits. Traditional serrano flavor and pungency.
Maules Red
High yielding plants are very productive, even in short-season climates. Glossy red, 10- to 12-inch Cayenne-type fruits, and of similar heat to Cayenne. A fine sort for picante sauce or drying.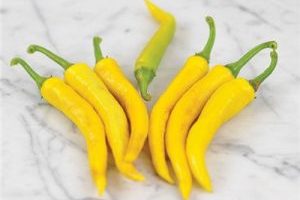 Golden Cayenne
Long, slightly twisting cayenne, sometimes slightly hotter than red cayenne, The fruits start out green, ripen to golden yellow, developing their most intense heat only at full maturity.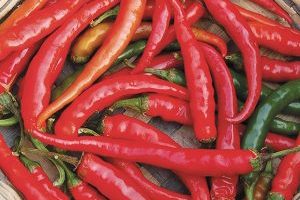 Ring of Fire
This is a hot, hot pepper.
Prolific, dependable and matures early.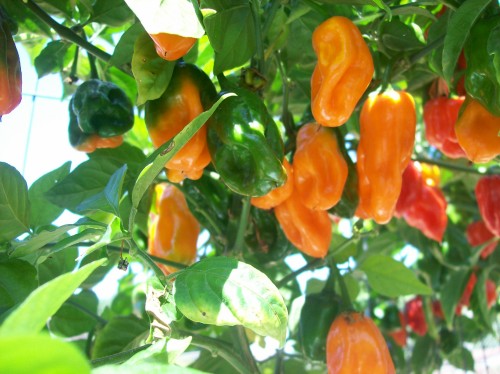 Orange Habanero
This fiery, habanero with extreme heat, registers a blistering 200,000–325,000 Scoville units, Each 1½' plant will set 10–20 pendulous fruits that turn from dark green to tangerine as they mature.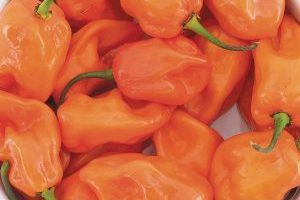 Magnum
HOT HOT HOT!!!
Watch out for this pepper's heat!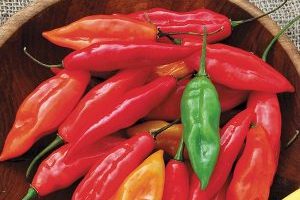 Maya Red
Bright red, glossy fruits with outstanding appearance, flavor and burn in our taste tests.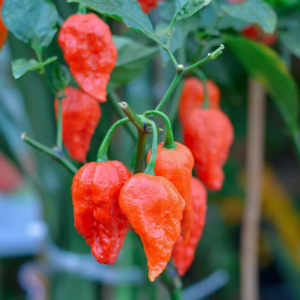 Ghost
These thin walled and wrinkled peppers are some of the hottest in the world…. 1 million Scoville Heat Units. Ghost pepper plants love heat & humidity & has a long growing season.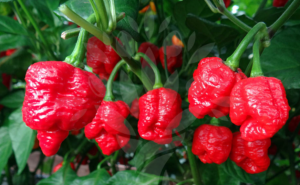 Trinadad Scorpion
This pepper contains so much capsaicin, that it blasts past the numbing response in your mouth and produces a ferocious burning sensation! Officially tested at 2,009,231 Scoville Heat Units!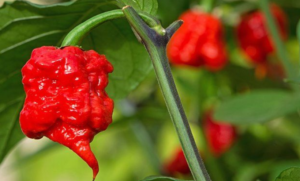 Carolina Reaper
Believed to be the hottest pepper in the world, the Carolina Reaper is a serious scorcher! For those extreme pepper eaters, Carolina Reaper is a must.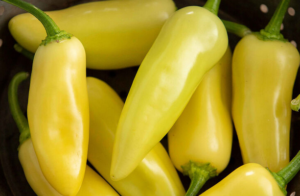 Arriba Jalapeño
.High-yielding yellow jalapeño. Pale yellow to start, the 3 1/2–4″ long fruits transition to an orangey red, finally ripening to red.
An excellent salsa ingredient, Arriba is also delicious either as a substitute or an addition to recipes calling for green jalapeños.

Carrot Bomb
An explosion of round 1–2″ shiny bright tangerine baubles blow up the pepper patch on sturdy 2–2½" plants. The heat is comparable to a mild jalapeño. A bold spark in salsas, kebabs, stir-fries or the pickle jar.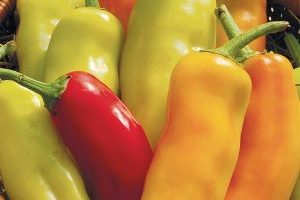 Hungarian Hot Wax
AMAZING, Long, banana-shaped waxy pepper used for frying, stuffing and pickling. (And mom's favorite in salsa!)
Very productive
.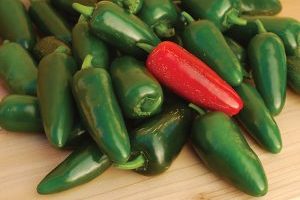 Traditional Jalapeno
Attractive, 3″ long fruits ripen from green to bright red and have a nice jalapeno flavor with just the right amount of heat. Flavor is best when fruits are fully mature. Great for salsas, roasting, pureeing for hot sauce or smoking to make chipotles.
.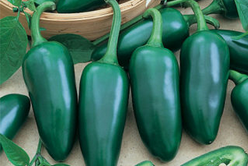 Jedi Jalapeño
High-yielding, LARGE, continuous-set type.
Jedi's fruits avg. 4–4 1/2″ and are slow to check.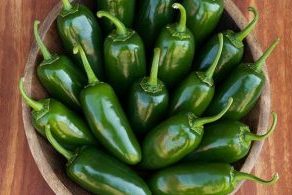 El Jefe Jalapeño
Best combination of earliness and yield in a jalapeno.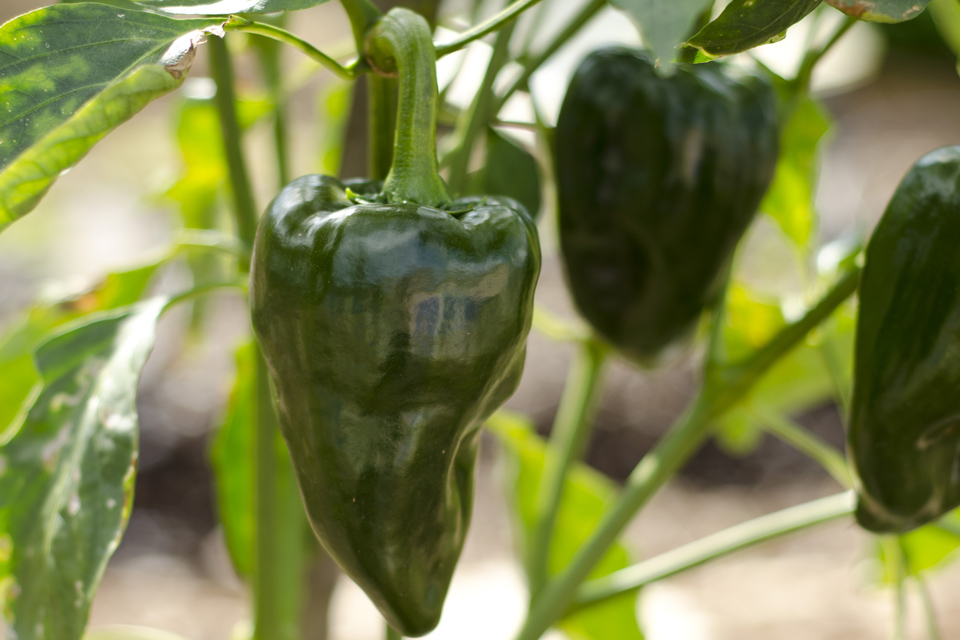 Pablano
Mild heart-shaped chili perfect for stuffing in chiles rellenos or dried for ancho chili powder. Stout dark green fruits are moderately spicy with medium-thick walls. Referred to as Poblano when used fresh and Ancho when dried for seasoning.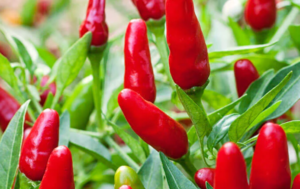 Hot Thai
This plant produces large numbers of 1-inch green fruits that mature to blazing red color with heat and flavor to match! These are extremely hot.
Sweet
Peppers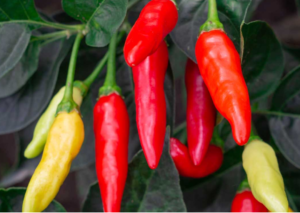 Tabasco
This famous heirloom was introduced into Louisiana in 1848 and became the main ingredient in Tabasco Pepper Sauce. This pepper is very hot and has a delicious flavor.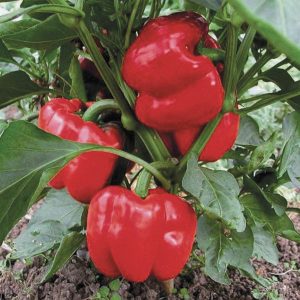 Olympus
High yielding jumbo peppers for long seasons or unheated tunnels. Plants are vigorous and bushy, providing plenty of coverage all season long. Slightly elongated blocky bell shape.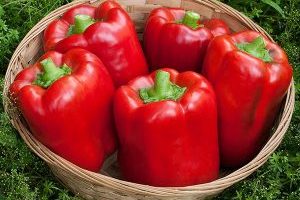 California Wonder
Large, blocky, thick-walled glossy fruit that turns red quickly under a range of conditions. Upright, everbearing habit keeps fruit high on 24-30″ plants.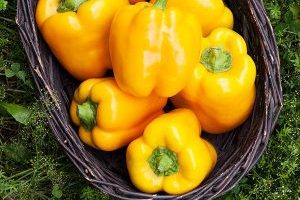 Golden California Wonder
High yields of deep gold, thick-walled fruits that set well in cool conditions.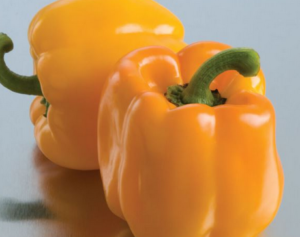 Sweet Sunrise
Blocky, dark green bell ripens to yellow/orange.Medium-large 3- and 4-lobed fruits are blocky to slightly elongated. The flavor is both fruity and sweet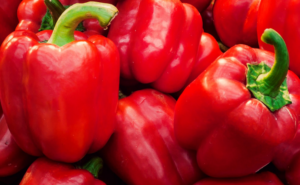 King of the North
Blocky, thick-walled, early ripening peppers each with three to four lobes. Known for its ability to produce good sized peppers in short, cool seasons. Strong plants support heavy yields
Jupiter
Large, sweet fruits of excellent quality. Stout peppers have thick walls and four lobes; great for stuffing and freezing.
Choc Mini Bell
This exceptional snacking pepper has all of the fruity and floral notes of the habenero without any spice (even the seeds are sweet and add to the flavor).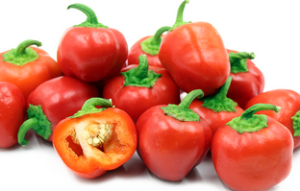 Cupid Mini Bell
Take advantage of our early, sweet, mini bell. Fruits are blocky to slightly pointed, snack size, avg. 2″ X 1 3/4″, and are particularly sweet when red. Perfect Partner for Eros.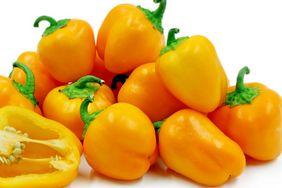 Eros Mini Bell
Eros bell peppers are small in size. The flesh is crisp, juicy, and succulent with a central, hollow cavity filled with a few small, seeds. Eros bell peppers are crunchy with a sweet, fruity flavor.
Red, yellow, and orange Picnic snack peppers are combined in this mix. These beautiful, mini-sized peppers are remarkably sweet and flavorful.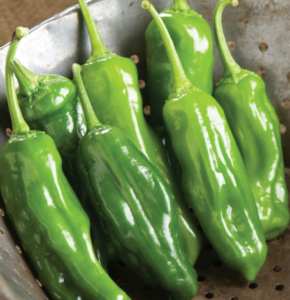 Shishito
Small, mild Japanese pepper for roasting, pan-frying and grilling. The occasional fruit will display heat. Typically harvested and used green, but eventually turns orange and red with sweeter flavor.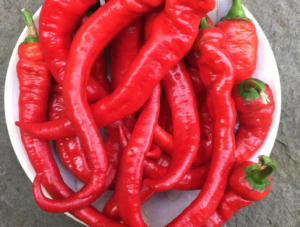 Jimmy Nardello
The sweet, fruity flavor makes these peppers delightful to eat straight off the plant, but traditional Italian cuisine typically uses them for frying. The long 8"-10" slender fruits begin green and ripen to red. A super productive, disease-resistant and low-growing plant. Produces loads of peppers all season long.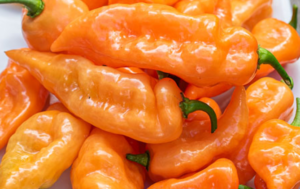 Habanada
This exceptional snacking pepper has all of the fruity and floral notes of the habenero without any spice (even the seeds are sweet and add to the flavor).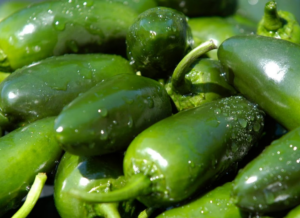 Nadapeno
Love the flavor and crunch of jalapeño, but can't take the heat? This truly heatless jalapeño is perfect for those with sensitivity or aversion to the heat of traditional jalapeño peppers. Great for pickling, stuffing, poppers and salsa.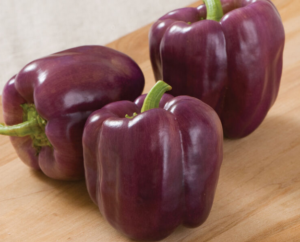 Islander
Medium-size bell peppers with a mild, slightly sweet taste. Fruits ripen through a showy stage of violet, yellow and orange streaks, eventually turning a rich, very dark red. Strong, medium-tall plants yield well.