August 7th, 2019
Summer season produce is definitely upon us. Cucumbers, zucchini, tomatoes, berries, maybe a few beans and melons this week and corn is coming soon. All this beautiful sunshine is helping everything grow…. including the weeds. We are hard at work planting, weeding, watering and lots of harvesting.
Here's a list once again of all the standards you should expect to see:
Lettuce, Spinach, Salad Mix, Carrots, Beets, Swiss Chard, Kale, Red, Yellow and Sweet Onions, Green Onions, Zucchini, Summer Squash, Cucumbers, Cabbage, Broccoli, Cauliflower, Napa Cabbage, Basil, Cilantro, Fresh Garlic, Shallots and again berries
Come see us this weekend for some incredibly fresh, healthy summer produce (we will be at the Newport Market again this weekend as well).
July 25th, 2019
Yippee!! Finally pickling cucumbers. Unfortunately we only have a limited amount this year due to losing so many plants this spring. But we look forward to seeing you all Saturday and helping you get started on your pantry filling!
We will of course have all the standards:
**Lettuce, Spinach, Salad Mix, Carrots, Beets, Swiss Chard, Kale, Red and Sweet Onions, Green Onions, Zucchini, Summer Squash, Cucumbers, Cabbage, Broccoli, Cauliflower, Napa Cabbage, Basil, Cilantro, Fresh Garlic, Shallots and again blueberries and raspberries
**Keep in mind not all these products go to all the markets. If you are looking for something special at your market please email me and I will set it aside for you 🙂
July 18th, 2019
As most of our regulars know, July is birthday month for the Proberts. We have had four birthdays in two weeks, Lots of fun!!
Now it's time to take a few moments to write my weekly list of what produce we will have available this weekend.
Here the official list:
Lettuce, Spinach, Salad Mix, Carrots, Beets, Swiss Chard, Kale, Red and Sweet Onion Bunches, Green Onions, Zucchini, Summer Squash, Cucumbers, Cabbage, Broccoli, Cauliflower, Napa Cabbage, Basil, Cilantro, Fresh Garlic, maybe some shallots, peppers, blueberries, strawberries or raspberries 🙂
Look forward to seeing you all Saturday!!
Have a lovely day and hopefully you're enjoying this unusually cool July weather.
June 6th, 2019
Can't believe we are already to June!! I hope that you all are enjoying this gardening season. We've just had some rain and it looks like the sun is coming again this week. The weathermen say 90*!! So with that said it is still an excellent time to get your plants in the ground. It is absolutely not too late and we will be bringing bunches of your favorites again Saturday.
Fresh produce is coming on….. we will have spinach, lettuce, green onions, rhubarb, beets, carrots, kale, chard, cilantro, probably some basil and more…..
Also we will be having a hanging basket sale…. 20% off, only $20 each!!
Have an excellent evening and we'll look forward to seeing you all this weekend.
May 22nd, 2019
Whew!!! What a couple of crazy busy weeks. A special thank you first of all who came to Expo and the KCFM Mother's Day weekend. What incredibly beautiful weather we were blessed with! Next a special thank you to all of you who came out to the Newport, Liberty Lake and KCFM this last weekend even though it was a bit drizzly. We appreciate ALL of you :).
This weekend we will again be having LOADS of plant starts………..tomatoes, peppers, eggplant, strawberries, peas, beans, cucumbers, squash, zucchini, broccoli, cabbage, rhubarb, herbs, flowers and so much more. Come pick out some special plants to put in the ground this memorial day weekend and celebrate life with growing.
We will also have lots of spinach, lettuce, red onions, yellow onions and kale. Perfect to add a little extra nutrition to your weekend's menu.
Don't forget to pick up some farm fresh eggs!!
See you Saturday!!
May 8th, 2019
WE ARE LOADED WITH VEGGIE STARTS.
COME AND GET YOUR GARDEN STARTED WITH SOME EXCELLENT PLANTS!!
PLEASE SEE OUR PLANT LIST UNDER THE "OUR PRODUCTS" BUTTON TO SEE ALL THE INCREDIBLE VARIETIES WE HAVE THIS YEAR!!
LOOKING FORWARD TO SEEING YOU ALL SATURDAY!!
HAVE A WONDERFUL WEEK AND ENJOY THIS SUNSHINE!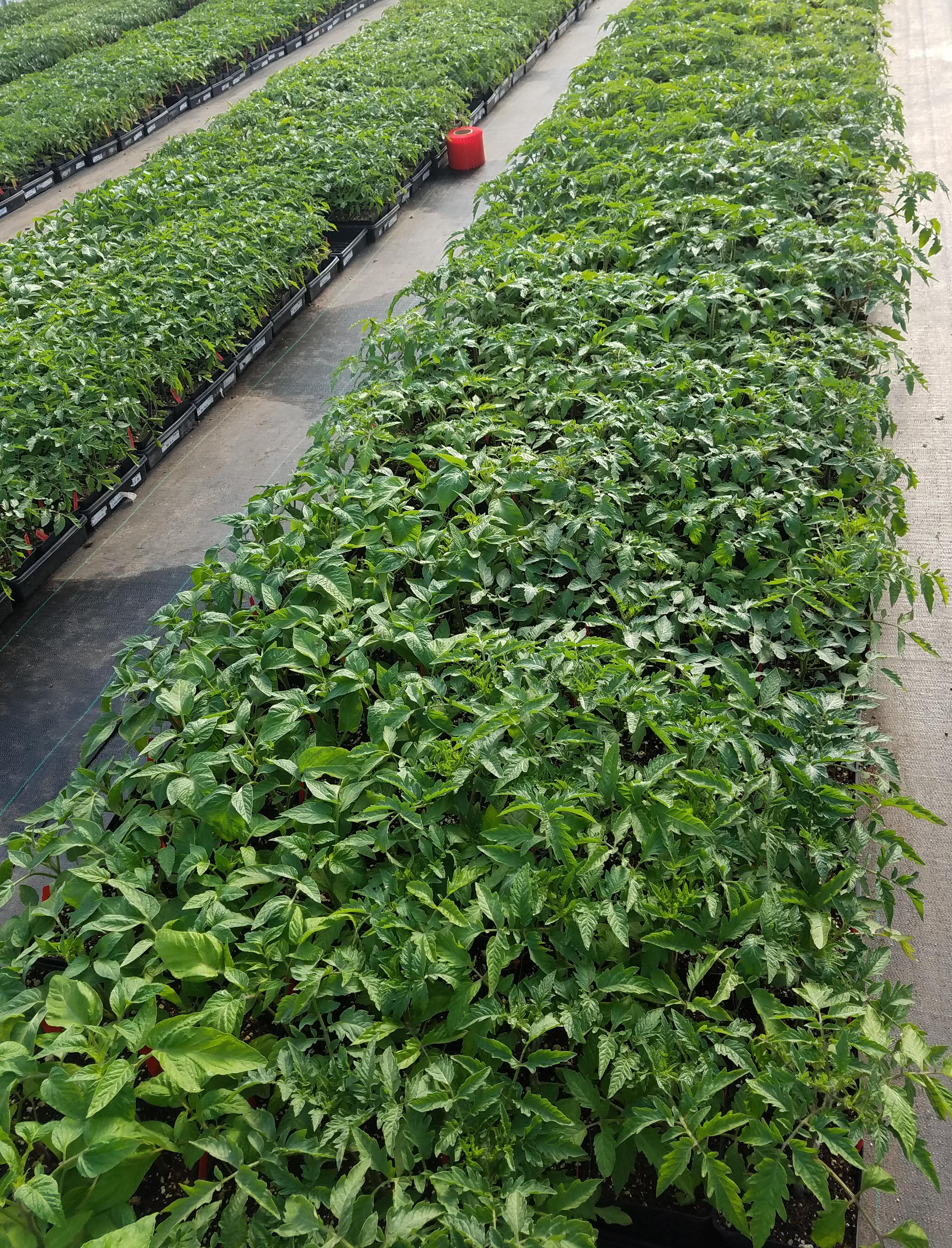 May 7th, 2019
HANGING BASKETS FOR MOTHER'S DAY!!
ABSOLUTELY BEAUTIFUL FOR THE SPECIAL MOM IN YOUR LIFE!!
AVAILABLE THIS WEEKEND AT THE GARDEN EXPO AT SCC
AND ALSO AT THE KOOTENAI COUNTY FARMER'S MARKET IN HAYDEN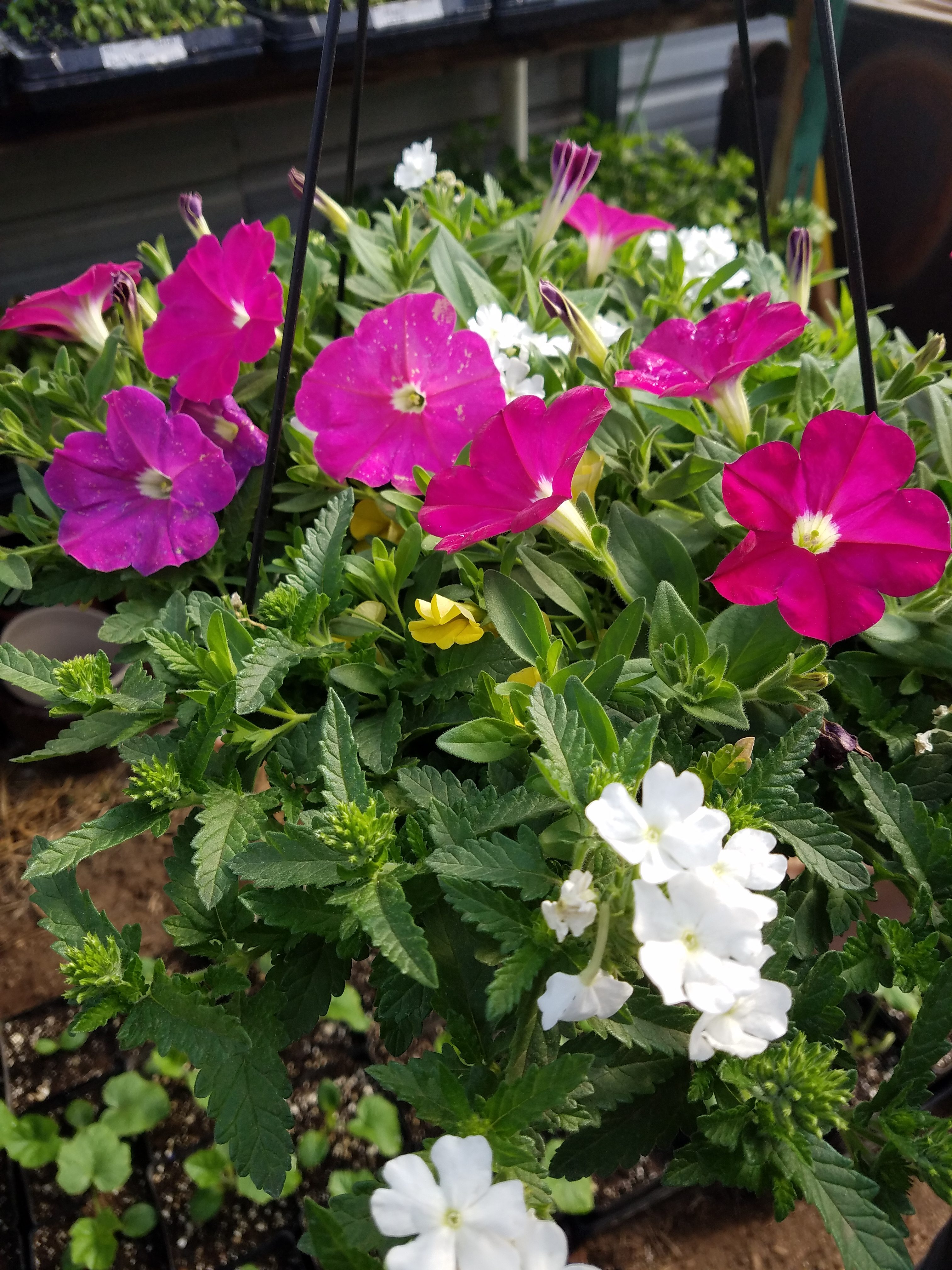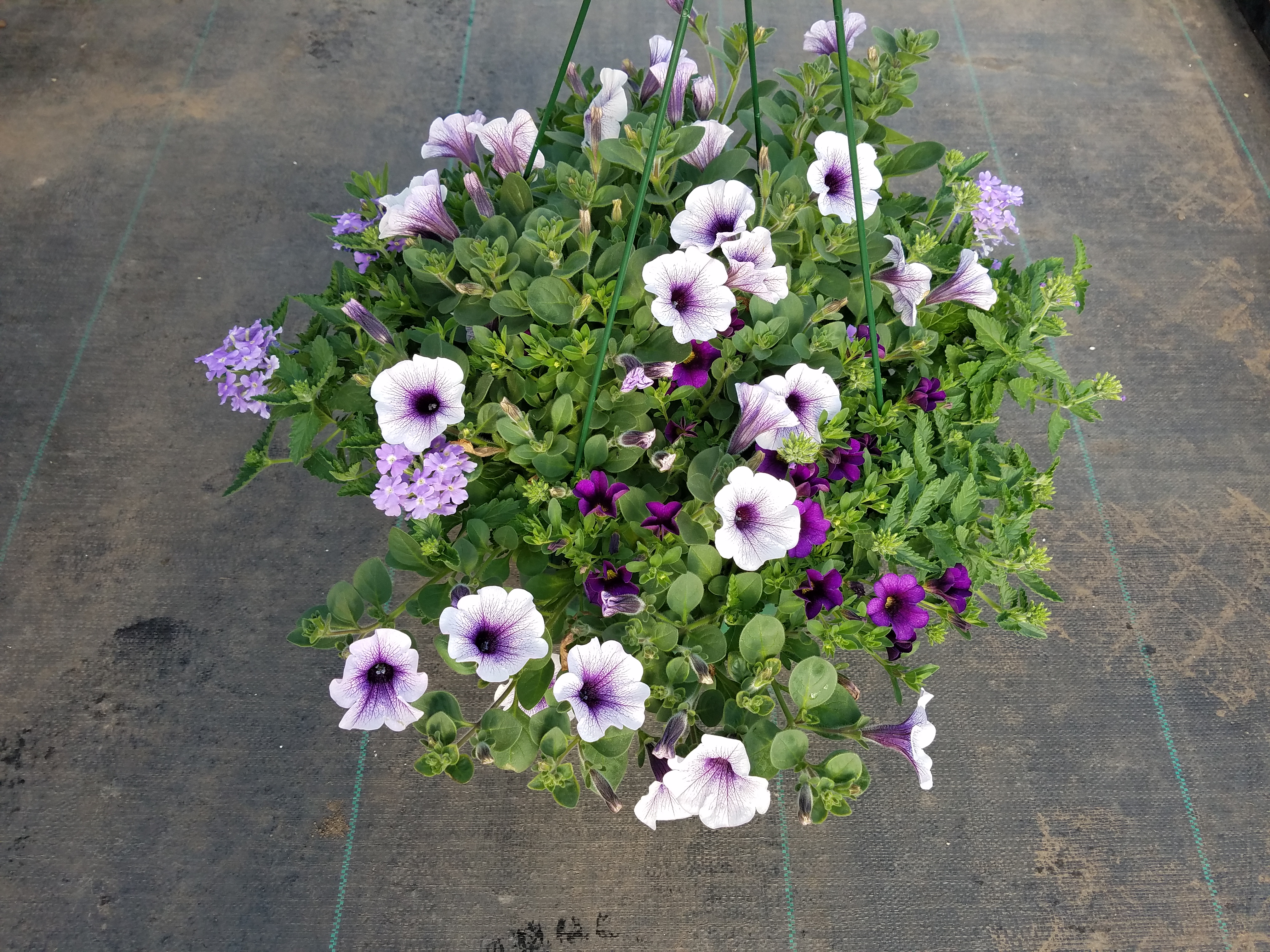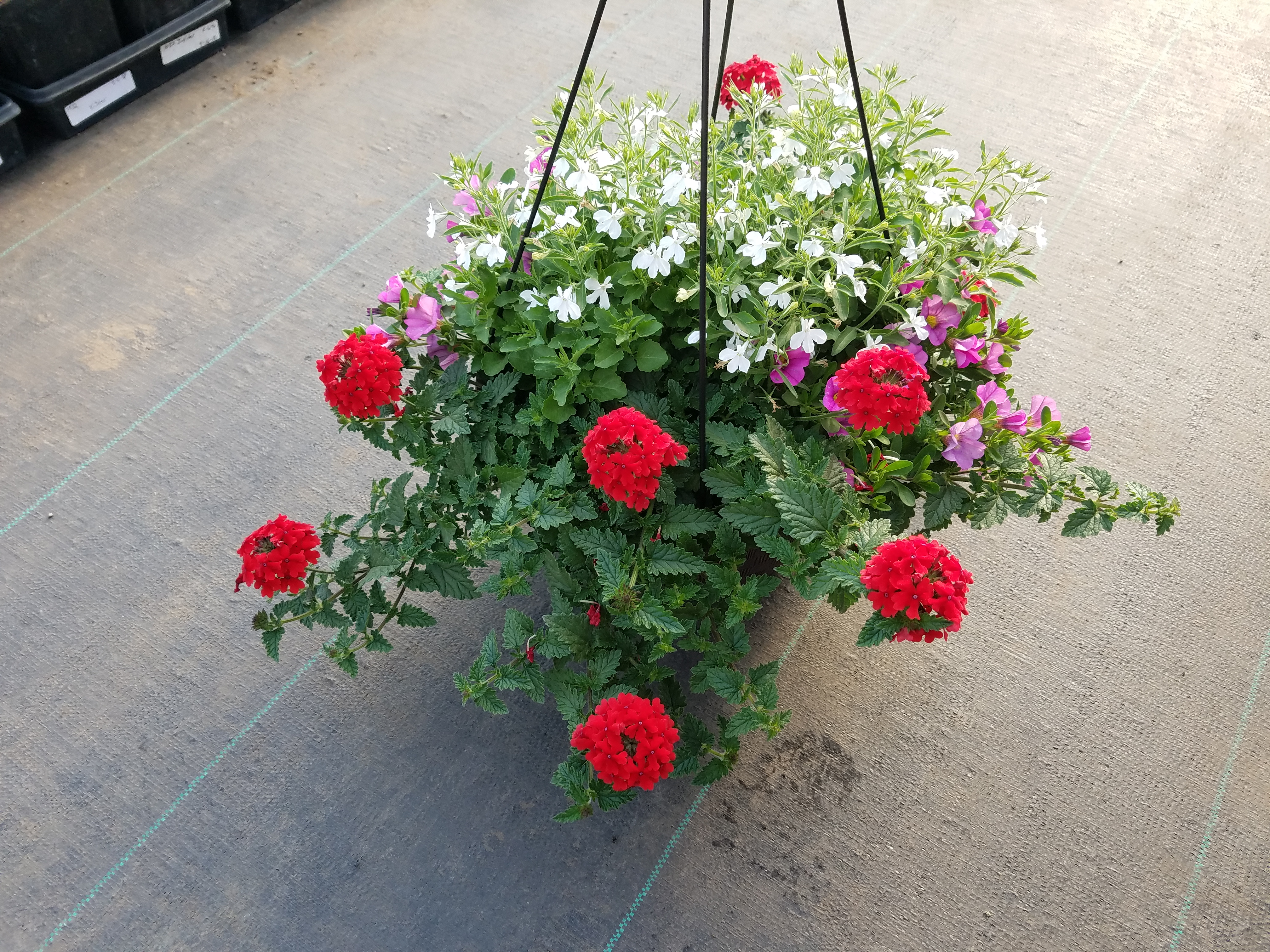 May 1st, 2019
HAPPY MAY DAY EVERYONE!!
The upcoming weather looks BEAUTIFUL!! I hope you are all getting excited about planting. We are certainly in the "heat" of planting season. We just finished planting 80-90 trays of seeds and we're heading out to do some transplanting. So much always to do!!
Here is a copy of the email I sent out in case some of you missed it.
Let me know what you need this weekend and enjoy the sunshine!
To the Liberty Lake Customers:
This Saturday the drop will be at 11-1130 am, this is due to there being a meeting at the market site at 10 so we'll already be there. Also there will be NO DROP Saturday the 11th. On the 11th, We will be at the Hayden market on Prairie and Hwy 95 and also at the Garden Expo at the Spokane Community College.
See the attached flyer for a link to that event. If you can, try to make it. It is a one day event with LOADS of garden things.
Let me know what you need. Plants, onions, potatoes and maybe still some lettuce available. (Unfortunately we didn't get it ripped out this week) And we'll see you Saturday!
Hayden Customers:
This Saturday is the last drop before market starts on the 11th. Let me know what you need and we'll look forward to seeing you at the same time 11-1130.
Plants, onions, potatoes and maybe still some lettuce available. (Unfortunately we didn't get it ripped out this week)
See you Saturday!
April 23rd, 2019
Just thought you all might like to see our crew 🙂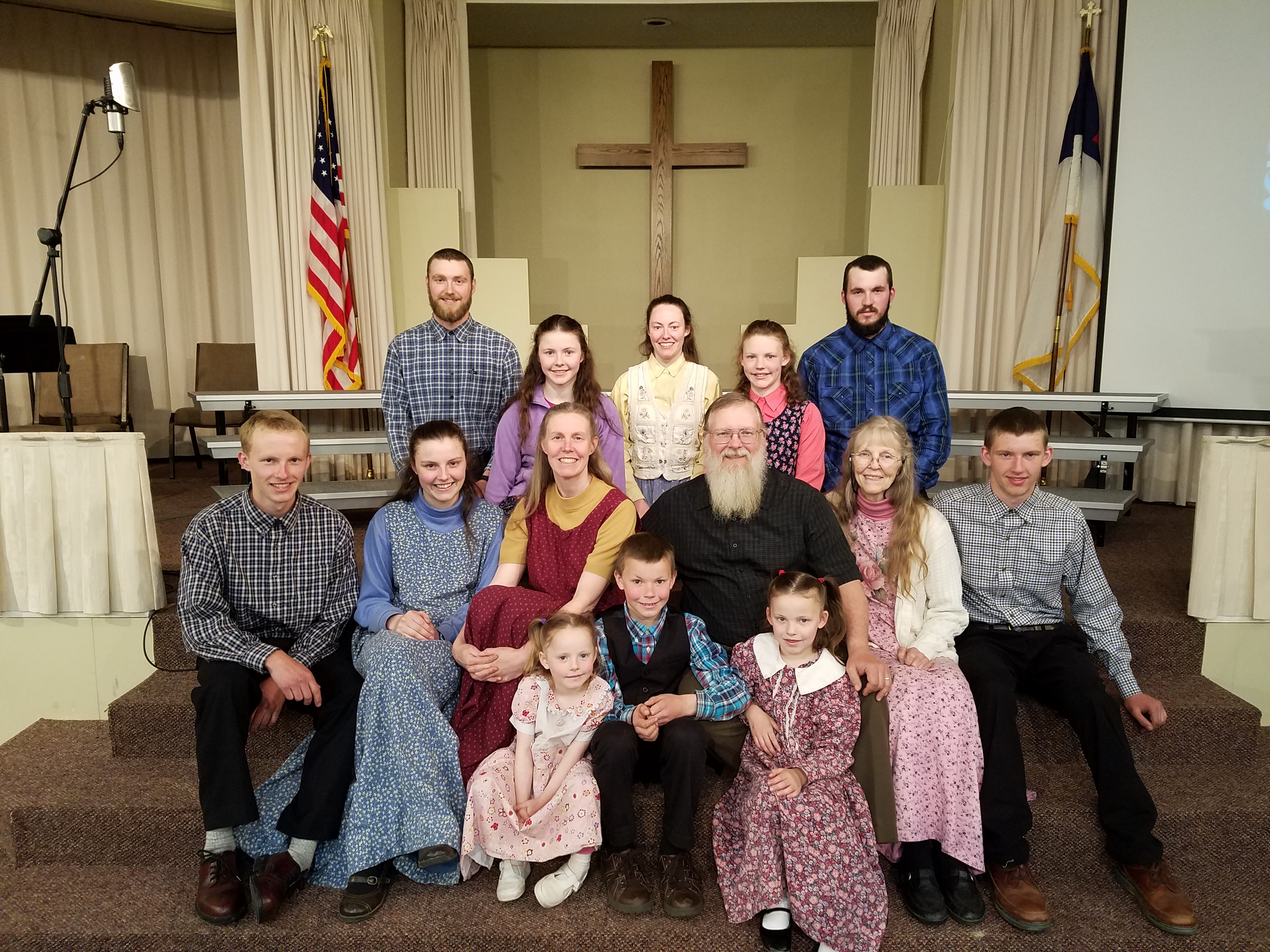 April 22nd, 2019
This life is a journey. Sometimes our road is filled with mountain top experiences and sometimes it has it's share of valleys. Well this weekend was a valley for us. After dealing with some difficult "life" circumstances on Saturday, we decided to go ahead and get up at 4am to go to a "Sunrise Service" Sunday celebrating our Saviour's resurrection. It was only 27 degrees when we left just before 5, so we couldn't open our greenhouses. Upon returning home in the 1 o'clock hour we found the sky beautiful blue, the temperature outside above 60 and the temperature in our greenhouse over 150 degrees. No that is not a typo, it really was above 150! Needless to say we lost thousands and thousands of dollars worth of plants. They were just totally smoked! Extremely discouraging, but as we were celebrating having a risen Lord, we know that He did not fall off His throne. He is still in control and has a plan. We will continue to produce the best plants and produce possible for you all. One greenhouse escaped the damage totally and some things in the others will still be okay.
So with that said, I am going to have another sale this week.
This week it will be eggs again at $4 a dozen and Apple mint plants at $2.50!
Hope you all have a beautiful week!
Please let me know what eggs, potatoes, onions or plants you need this week. Oh, and I may have some lettuce left so don't forget to get some early spring greens. YUMMY!!!!
See you Saturday!!
p.s For those of you who may be new to this post, here is a list of what we have available as far as potatoes and onions:
Yellow and red onions ($5 for 5lbs, $10 for 10lbs or $20 for 25lbs). We also still have some yummy potatoes available: reds, huckleberry golds, purple viking, purple majesty, and russets (6lb bags for $10, 11lb bags for $15 or 25lb bags for $20 or $1.50lb bulk (you can mix and match) plus rose finn apple fingerlings (6lbs for $12 or $2.50lb).
April 16th, 2019
This is the weekend of the year we celebrate the Resurrection of Jesus Christ. I am so excited as I reflect once again on all that was done for me and for you this very weekend over 2000 years ago. The Son of God who loved us all so very much, came to earth, lived as a man, humbled himself and died on a rugged cross for my sins, for your sins. Now, if we believe in Him, and walk in obedience to His Word we can have eternal life!! WOW! That is the best reason EVER that I can think of to celebrate.
If there are any of you out there who do not know or understand what all this means….PLEASE ASK!!! It is the main reason for living. The Creator of heaven and earth loves us and wants to have a very personal relationship with us. He alone can bring healing, peace, hope and joy.
Now back to our spring specials………
Eggs are again on special! Our chickens are LOVING spring and are just laying away.
So $4 a dozen this week on eggs.
Plus fresh Albion strawberry plants!!! They are a day-neutral, meaning they bear all season.
Now is a great time to get them in the ground
$1.50 for a 3.5″ pot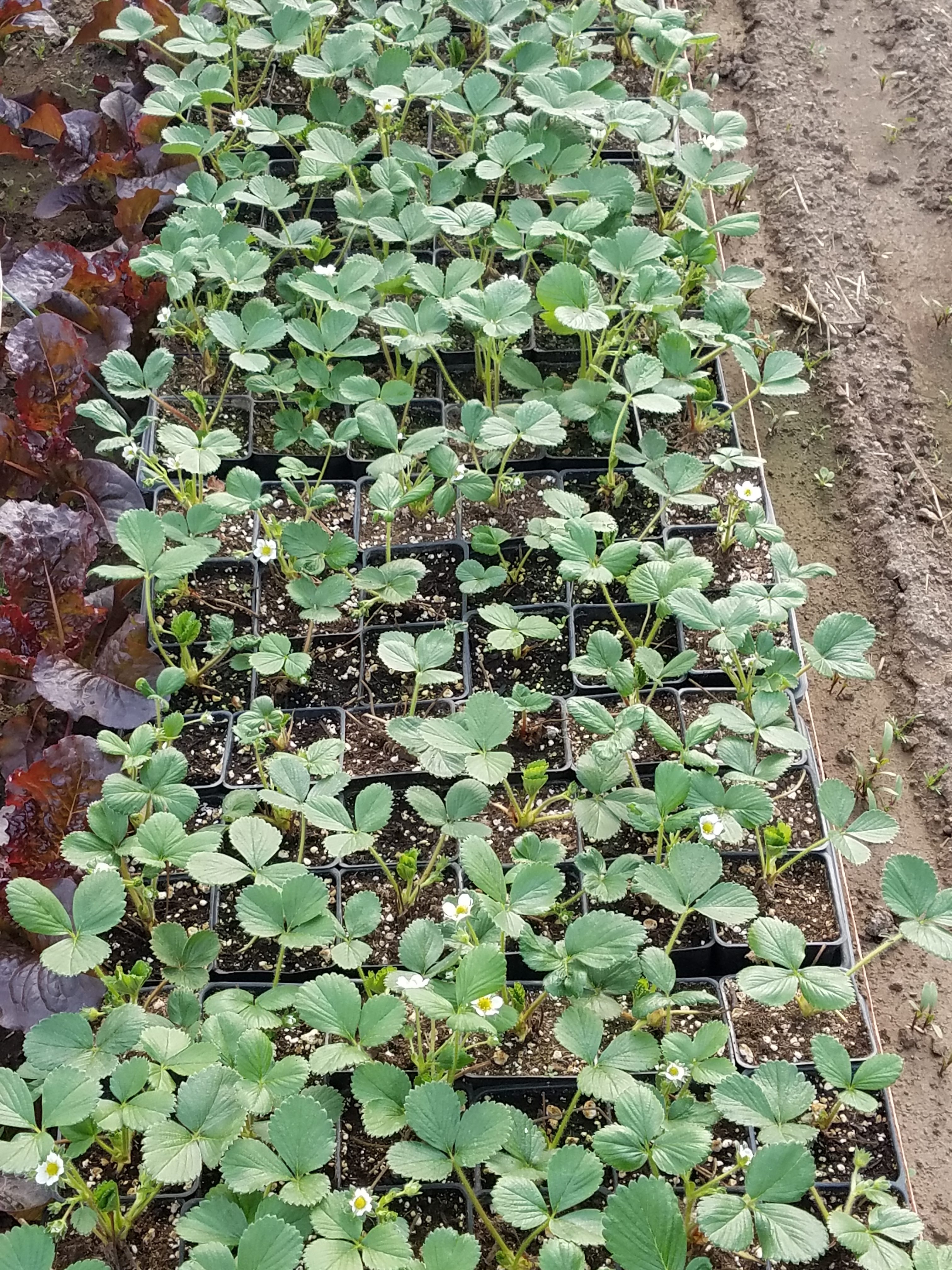 PLEASE SHARE THIS LINK AND HELP SPREAD THE WORD ABOUT THESE SPECIALS…..
THERE ARE MORE APRIL SPECIALS STILL TO COME THIS MONTH!!!
April 9th, 2019
SPRING SPECIALS CONTINUE!!!
This week's special is RED ONIONS!!!
Regularly priced at $5 for 5lb
This weekend only:
20% off
$4 for 5lbs Red Onions
DON'T FORGET YOU MUST MENTION THIS TO RECEIVE THE DISCOUNT
April 1st, 2019
HAPPY APRIL EVERYONE!!!
It is definitely spring here at Royal Highlands Farm. YEAH!!!! We are VERY ready after the long February and early March packed with snow, aren't all of you????
With spring being "sprung" we are ready to start our spring specials for you wonderful, faithful customers who read this update.
This week's special are:
$4 a dozen eggs
10% off of blueberry plants- $22.50 (regular price $25)
These are three year old plants that are already looking fabulous—
Your choice of—–
Blue Crop
Blue Ray
Duke
Earliblue


******YOU MUST MENTION READING THIS PAGE TO RECEIVE THE DISCOUNTS*******
Let me know what I can bring you this Saturday at the Hayden or Liberty Lake drop.
Have an excellent week!
February 16th,
Today is Saturday and for all of you out there who might not realize it, we do a weekly drop in Hayden and Liberty Lake each Saturday. We meet at the Kootenai County and Liberty Lake Farmer's Market sites. 11-11:30 at Hayden and 12-12:30 at Liberty Lake. We are still offering potatoes, onions and farm fresh eggs. Eggs are $5 dozen. We currently have yellow and red onions available ($5 for 5lbs, $10 for 10lbs or $20 for 25lbs). We also still have some yummy potatoes available: reds, huckleberry golds, purple viking, purple majesty, and russets (6lb bags for $10, 11lb bags for $15 or 25lb bags for $20 or $1.50lb bulk (you can mix and match) plus rose finn apple fingerlings (6lbs for $12 or $2.50lb).
Look forward to hearing from you for next week's drop!!
Don't forget that I only bring what you order! So email me 🙂
February 12th, 2019
WELCOME TO WINTER!!!
WHOA, I don't know about all of you, but we are just getting dumped on with snow! I would have liked it a lot better at the beginning of January as I was just starting to look forward to an early spring. However God's ways are higher.
He must know we need the snow for the moisture levels this summer.
Drive safe out there!!!

January 10th, 2019
HAPPY NEW YEAR!!!!
Here it is already over a week into the new year. I do hope each of you had a wonderful time of celebration with your loved ones. We did!! Our family stayed at home played games, ate special food, had good old family time and then made a real racket at midnight!! Here at the Royal Highlands farm, this is what that looks like………. loads of yelling and clapping, eight vehicles horns being blasted, chain saws running, followed by a fireworks display and a few big bangs.
We are very thankful for a new year to grow organically grown, healthy, nutritious produce for each of you. Even as I write this our group is gathered around talking about our planting schedule.
Don't forget we still have some lovely potatoes and onions. Our harvest this fall was great so we are still offering these. If you would like to get on my weekly email, just drop me and email and I'll add you to my list. I come to the Hayden and Liberty Lake market sites almost every Saturday to deliver. But I ONLY bring pre-ordered items. We also of course have farm fresh fertilized chicken eggs for $5 dozen delivered.
Well I guess that's all for now. I need to go make sure all the evening chores are being accomplished.
Again, Happy New Year. May each of you have a prosperous, healthy, joyful 2019!
God is good!!!
December 24, 2018
Grammy's B-Day today. Happy B-Day to her. : ) …..
and Hailey too ??? Its not her B-Day ??
Stay tuned to hear whats happening with Hailey….Where is she ??? Not in America ??? OH MY !!!!

December 21, 2018
As we close out the year (naturally speaking) we are in a season of rest and reflection. We also are looking forward to a great new year. Now with every passing day the sun stays up just a little longer, and pretty soon we will be planting again.
More on that later….. ALSO more pictures added below on kids Washington DC trip November 14th, see below.
Winter solstice 2018 on the farm, field in foreground.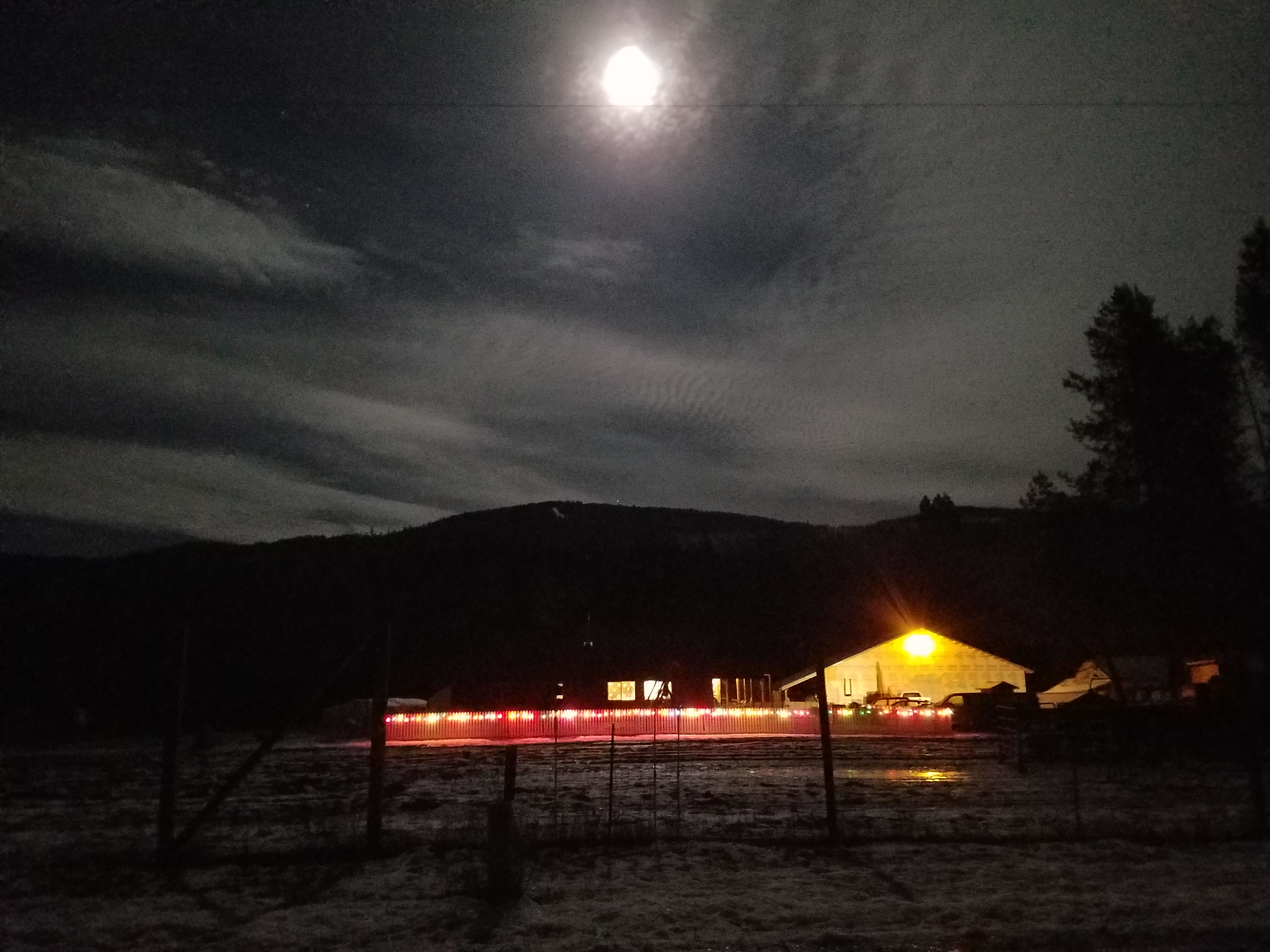 December 3rd, 2018
THIS SATURDAY IS THE KOOTENAI COUNTY FARMER'S MARKET'S WINTER MARKET!!!!
It should be a fabulous market. Over 60 vendors,……produce vendors, craft vendors, live music, free cookies and coffee! A very festive event that you don't want to miss. We are hoping to bring carrots, beets, potatoes, spinach, onions, cilantro and maybe a few squash.
Location is at the Kootenai County Fairgrounds from 10-3 (enter off Kathleen). Free parking and admission!
******For all the Liberty Lake customers, remember there will be no drop this Saturday*******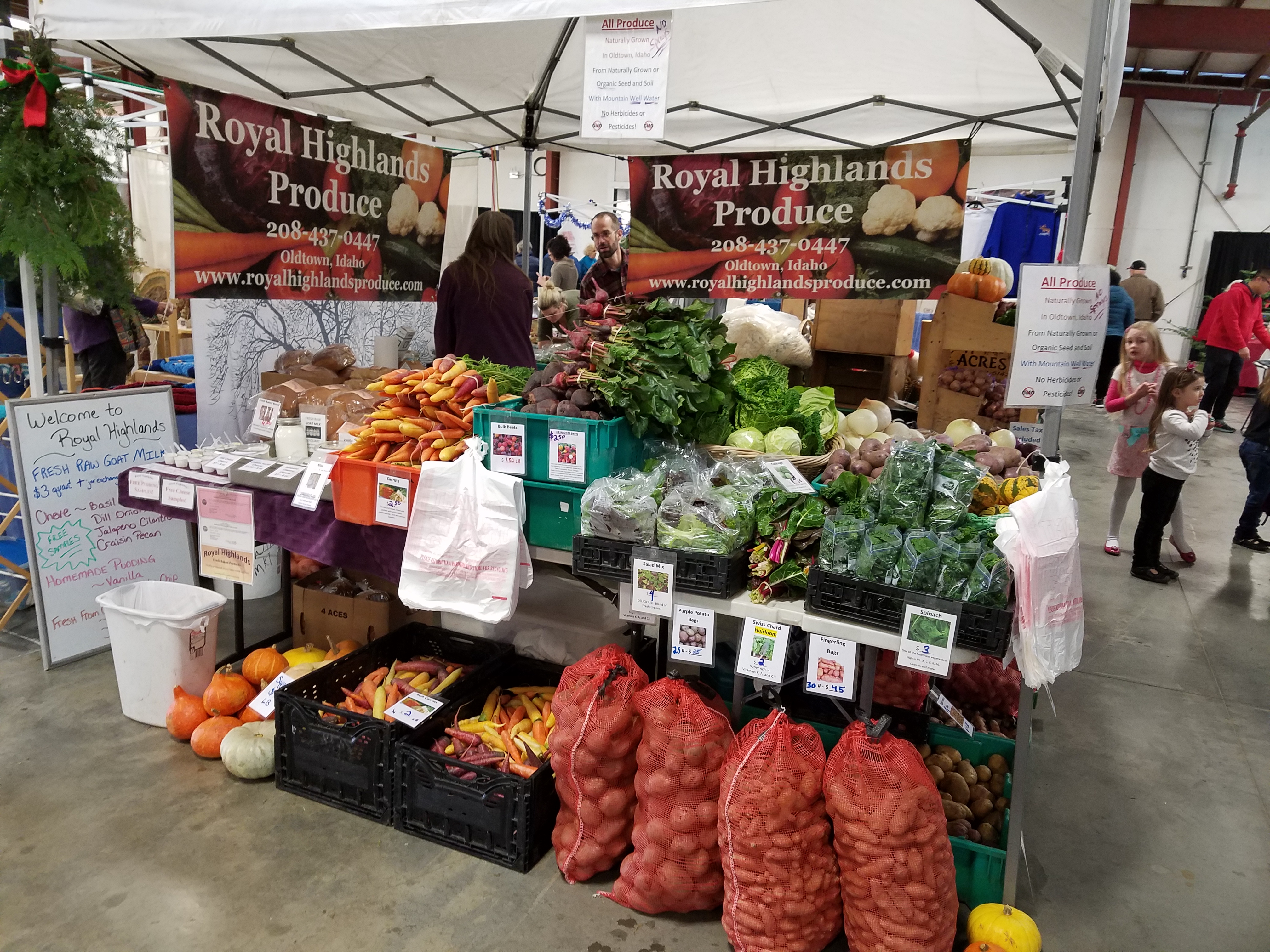 December 2nd, 2018
A special thank you to all of you who prayed for David and Bekah Saturday after hearing about their car accident.
They are ok. We thank God for keeping them safe!
Also thank you for understanding and working with us as we were late for our drop!
November 14th, 2018
This is the weekend before Thanksgiving so be sure to email me your orders for your potatoes (who doesn't eat mashed potatoes with turkey), onions/shallots (need those for your gravy), and eggs (a must for the pumpkin pie!).
Plus this week we're offering a limited amount of bulk large yellow carrots for 1.50 lb.
PLEASE SEE THE POST FROM A COUPLE WEEKS AGO TO SEE WHAT EXACT POTATOES/ONIONS/SHALLOTS WE HAVE AVAILABLE!
Have a great week!
See you Saturday!
November 14th, 2018
Today the kids are in Washington DC, WOW !!! What sites to see.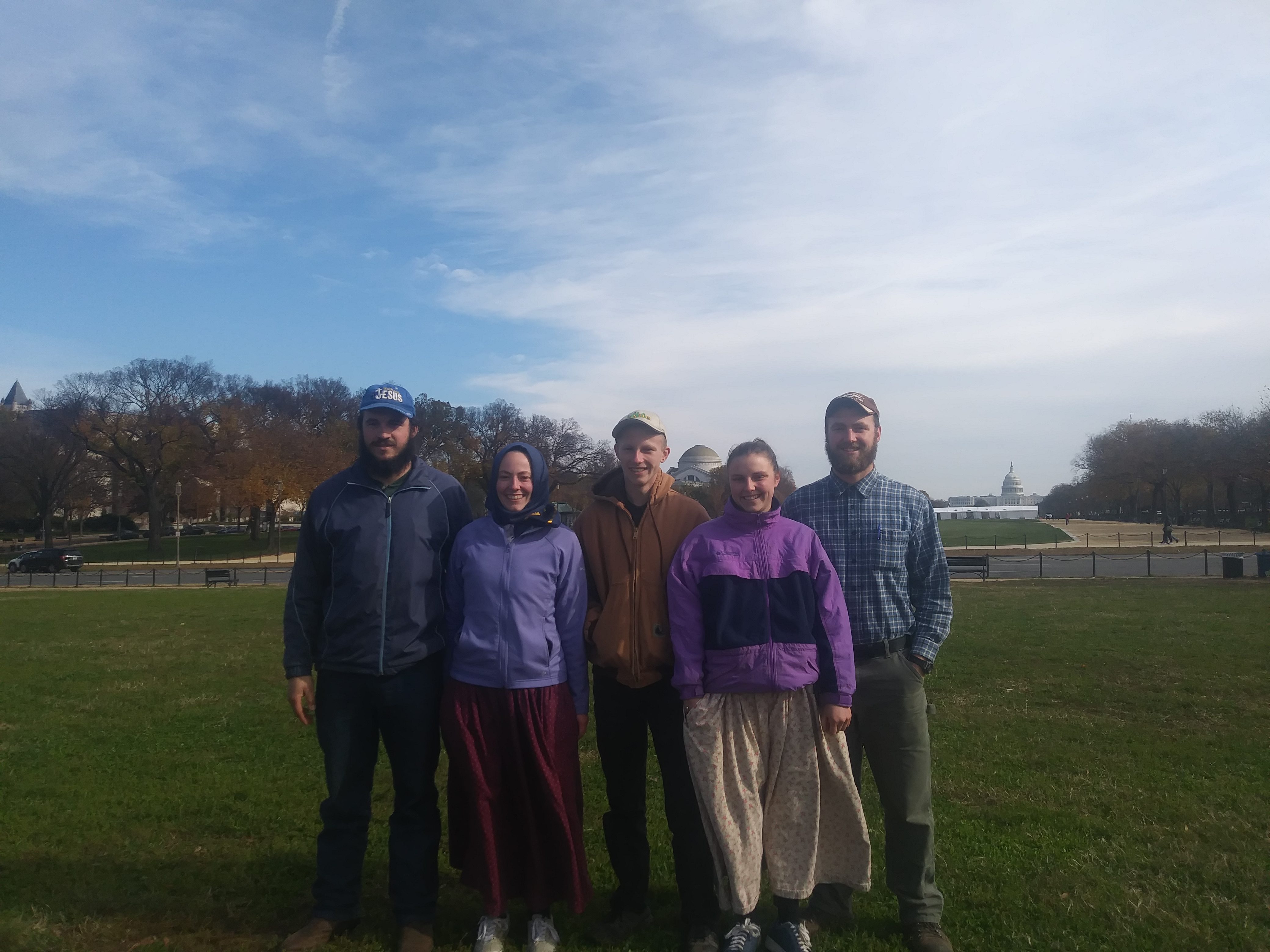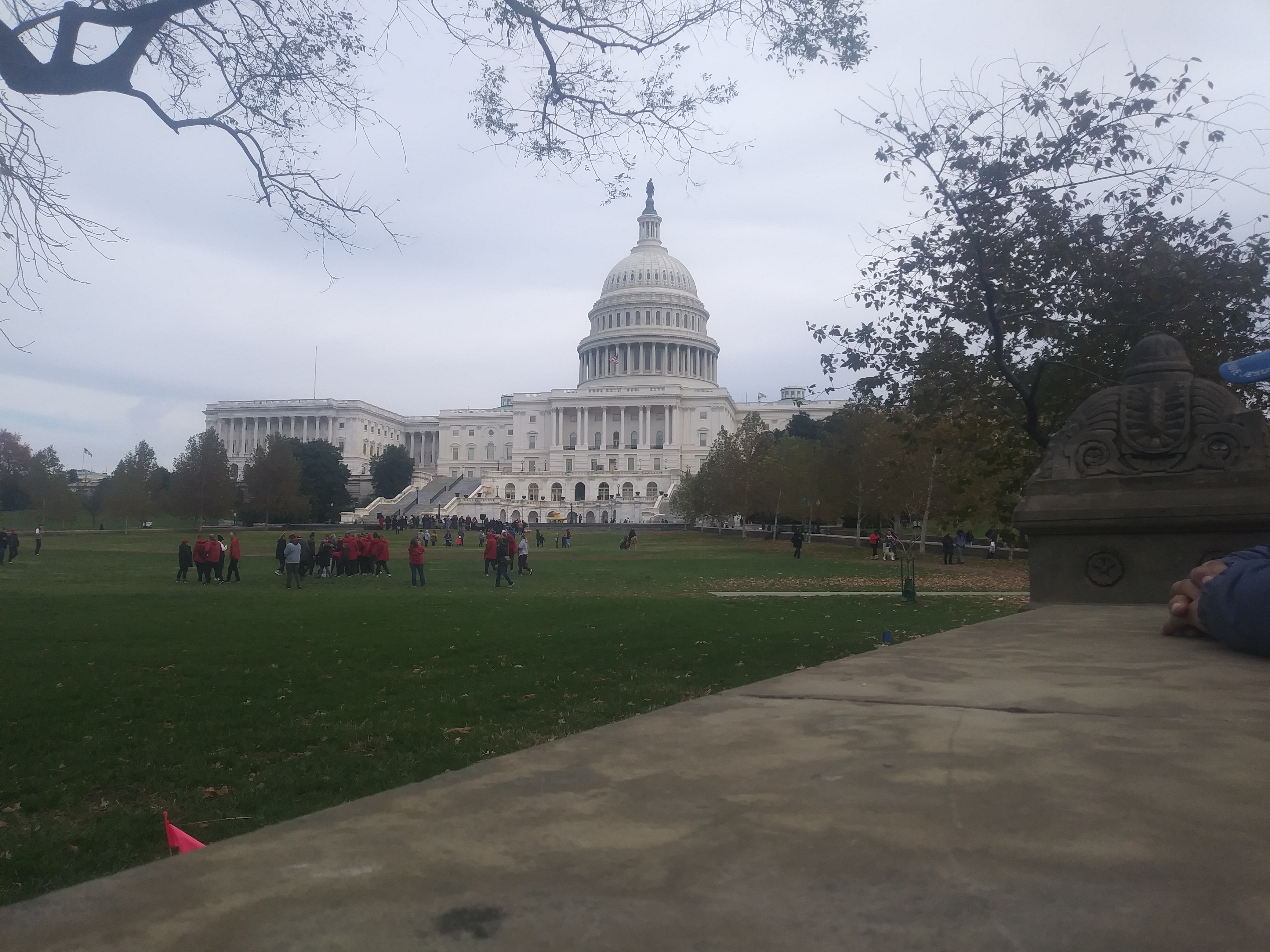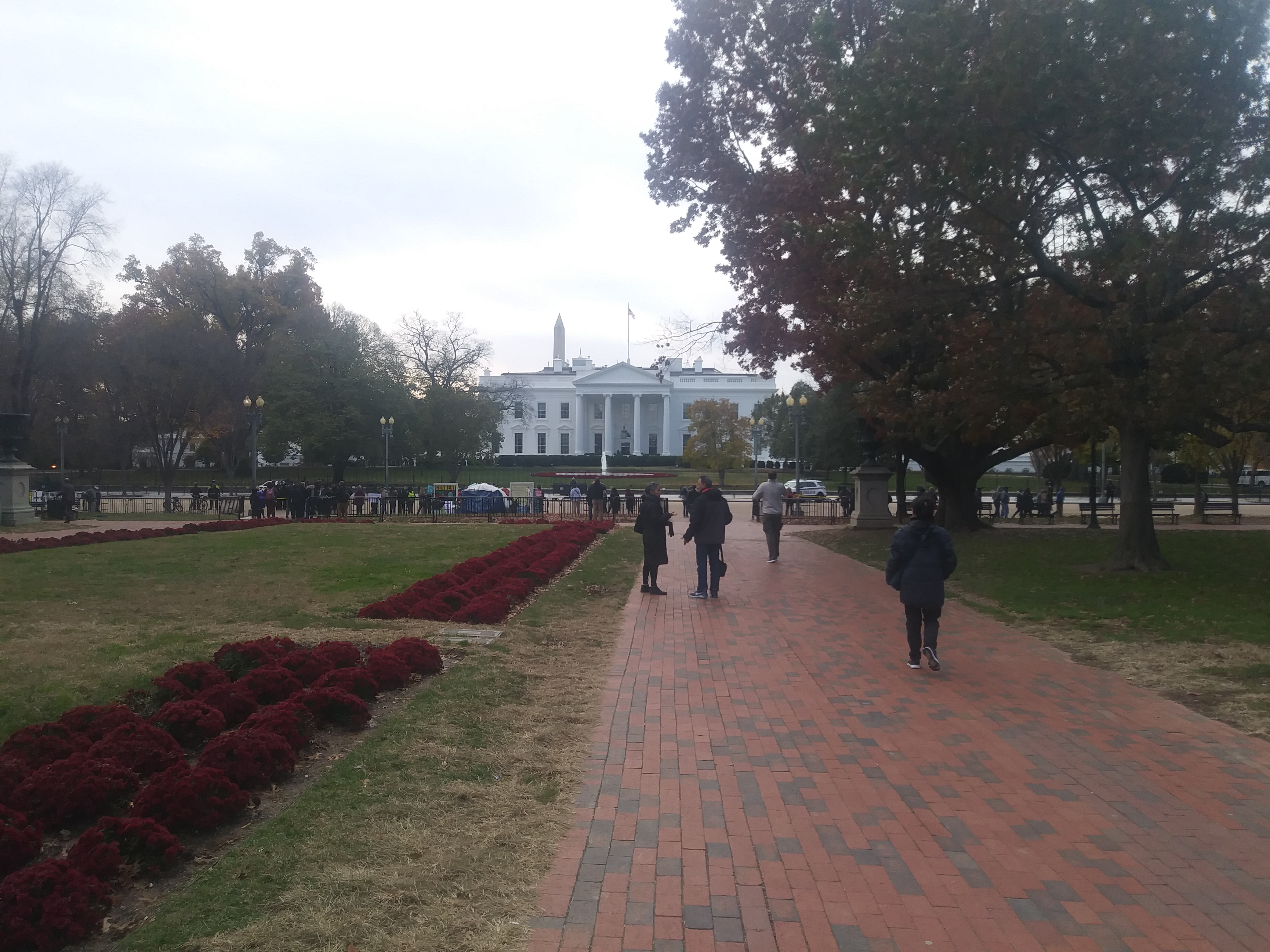 November 7th, 2018
Hello all! My five oldest are out of town currently so I'm a little extra busy. We are offering all the same things as last week. Lord willing (if it doesn't get TOO cold) we may be able to offer a few more things soon.
Stay warm and let me know what you'd like to order and we'll see you Saturday!
November 2nd, 2018
THANK YOU TO ALL OF OUR CUSTOMERS FOR A WONDERFUL GROWING SEASON!!!
We are now delivering eggs to Liberty Lake and Hayden each Saturday. Along with the eggs we also have available potatoes, onions and shallots. We will try to add a few things as the season wraps up. Keep checking back to see what we're bringing each week. Our system is simple…… I send out a weekly email stating what we have available, then folks email back their orders. We then bring it down to Hayden from 11-11:30 and Liberty Lake from 12-12:30. If you are just reading this blog and want to order something please feel free to email us your order. We will look forward to seeing you either at the Saturday drops or at the Winter Market December 8th at the Kootenai County Fairgrounds from 10-3.
Here is a basic list of what is currently available:
Eggs………..delicious and farm fresh. Free range. Fed only non-gmo feed plus loads of fresh produce leftovers. $5 dozen delivered
Potatoes……..we have 6lb bags for $10, 11lb bags for $15 or 25lb bags for $20 or $1.50lb bulk (you can mix and match). The varieties we have available are as follows: Yukon Gold, Dark Red Norland, Huckleberry Gold, Purple Majesty and Purple Viking.
We also have Rose Finn Apple Fingerlings 6lbs for $12.
Onions……… Sweet, Yellow or Red $1 each. Yellows and Reds are $5 for 5lb bag, $10 for 10lb bag or $20 for 25lb.
Shallots………..50c each or $3 pint container
Thanks for supporting Royal Highlands. Have a blessed week and we'll see you Saturday!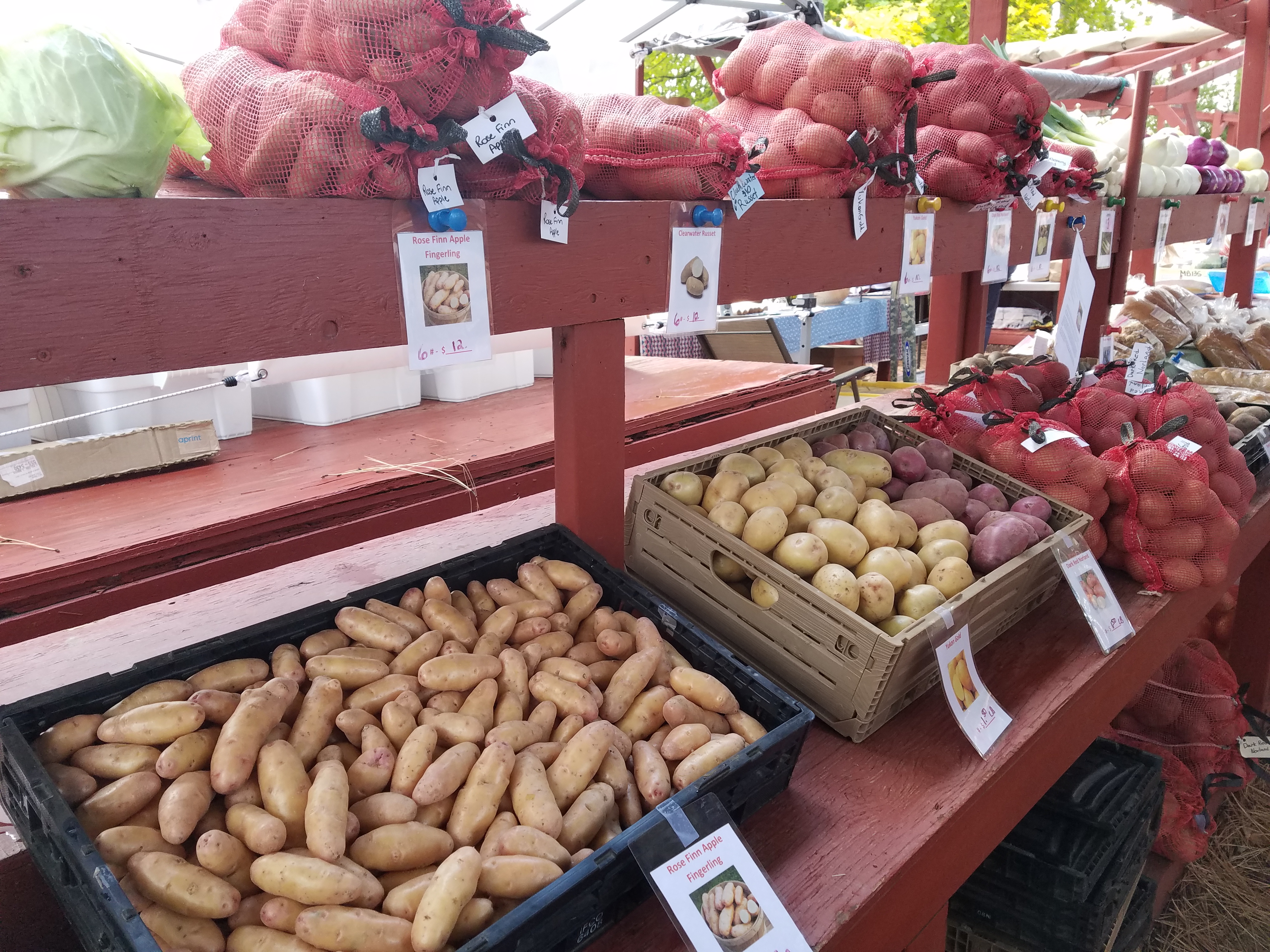 October 31st, 2018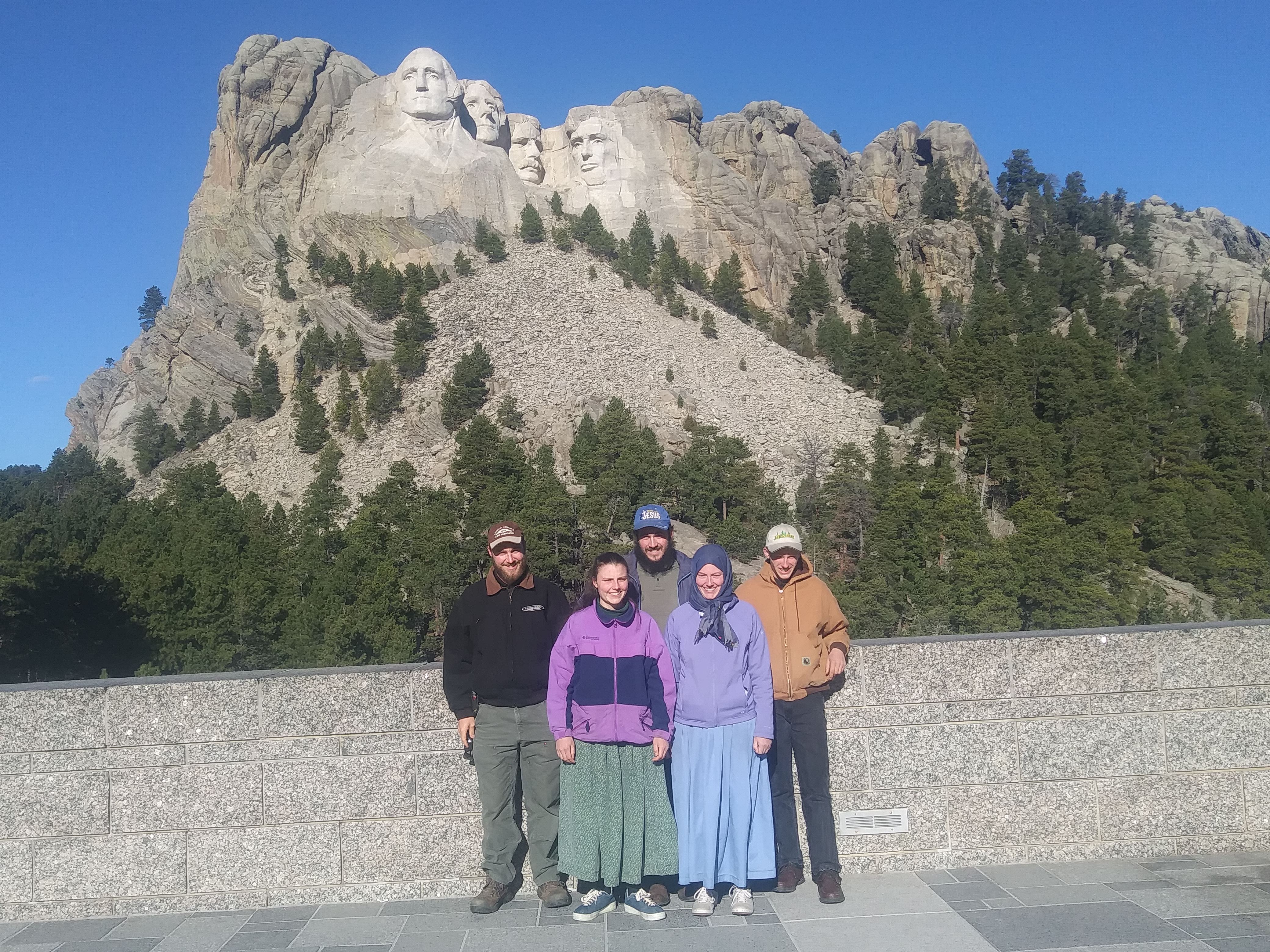 October 19th, 2018
HEY LIBERTY LAKE CUSTOMERS…….
DON'T FORGET THAT WE WILL BE DOING AN "EGG DROP" EACH SATURDAY AT THE LIBERTY LAKE MARKET LOCATION. This is the first week. We will be there between 12-12:30. If you are interested please email, text or call me to let me know how many dozen to bring. Look forward to seeing you all tomorrow!
October 17th, 2018
This is the last weekend for the Kootenai County Farmer's Markets at the Hayden location. SOOOOOO for all you folks who live close by and only go to that market, this is the week to STOCK UP!!!! Come and get some great deals on potatoes, onions, carrots and beets for your winter pantry. We will have 5, 10, 25 and 50lb bags of potatoes and onions. Plus of course we'll have some of your favorites including leeks, spinach and cilantro.
Don't forget the autumn squashes and pumpkins!! I know that this beautiful weather might not seem like winter is coming BUT this is the northwest and it IS October 17th. So come out and see us this last weekend at Hayden. But don't forget that we will be downtown, cda October 27th. It should be a great final market for this fall.
See you Saturday!!!!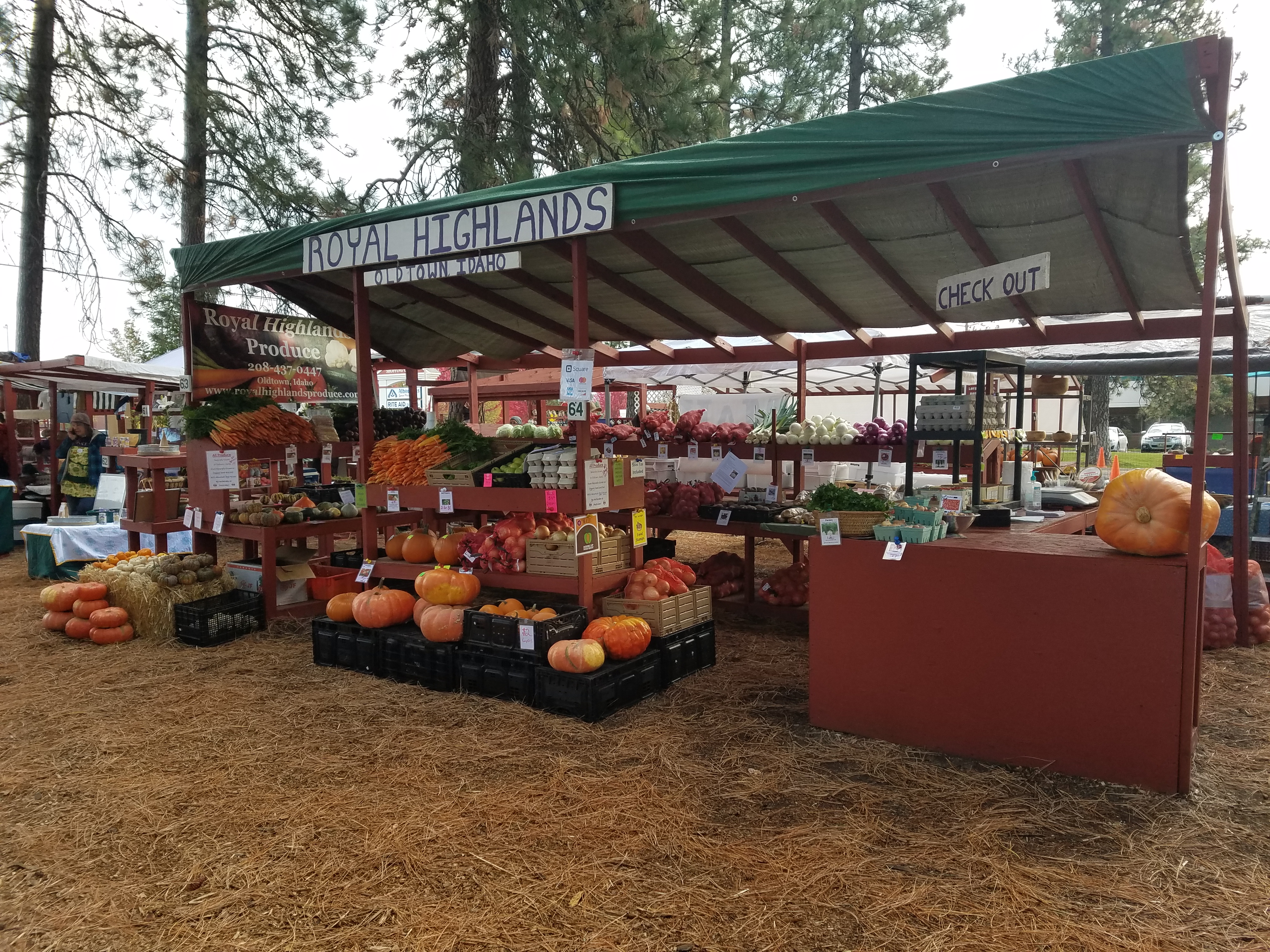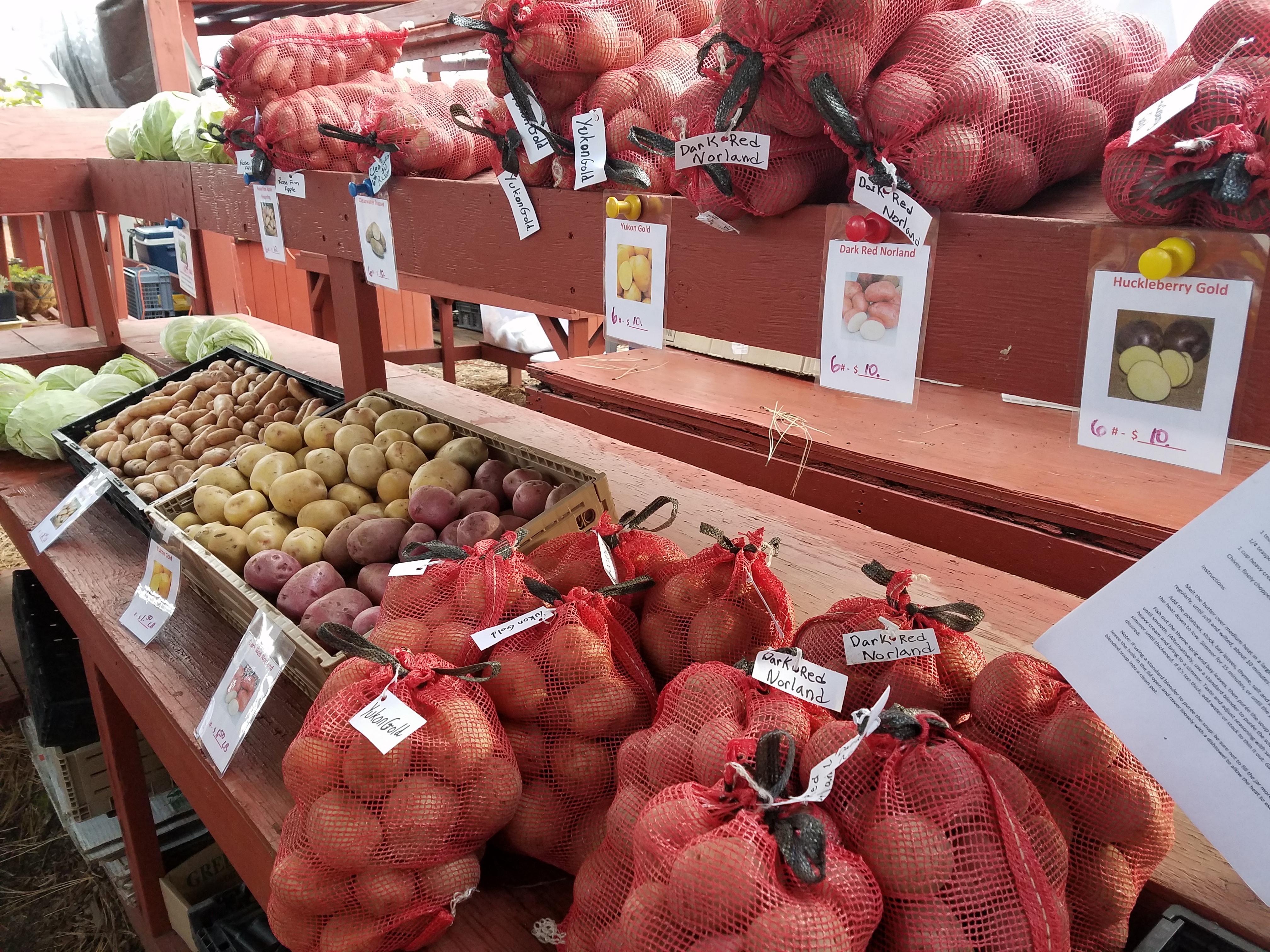 October 9th, 2018
This week is a special week at both markets.
This is the last market at Liberty Lake for the season so come out and stock up on all your winter veggies……….potatoes, onions, beets, carrots, squash and pumpkins. Plus pick up some of your favorites……cauliflower, broccoli, spinach, leeks, chard, kale, cilantro and more.
At Hayden this is CUSTOMER APPRECIATION DAY!!! There will be free soups, breads, goodies, coffee, tea etc…. Come see us at the market this Saturday to pick up your favorites for the week, or start stocking up for the winter. The Hayden market will be open this Saturday the 13th and then also the 20th. After that, on October 27th we will be at the downtown location for the final market this fall.
WE APPRECIATE ALL OF YOU!!!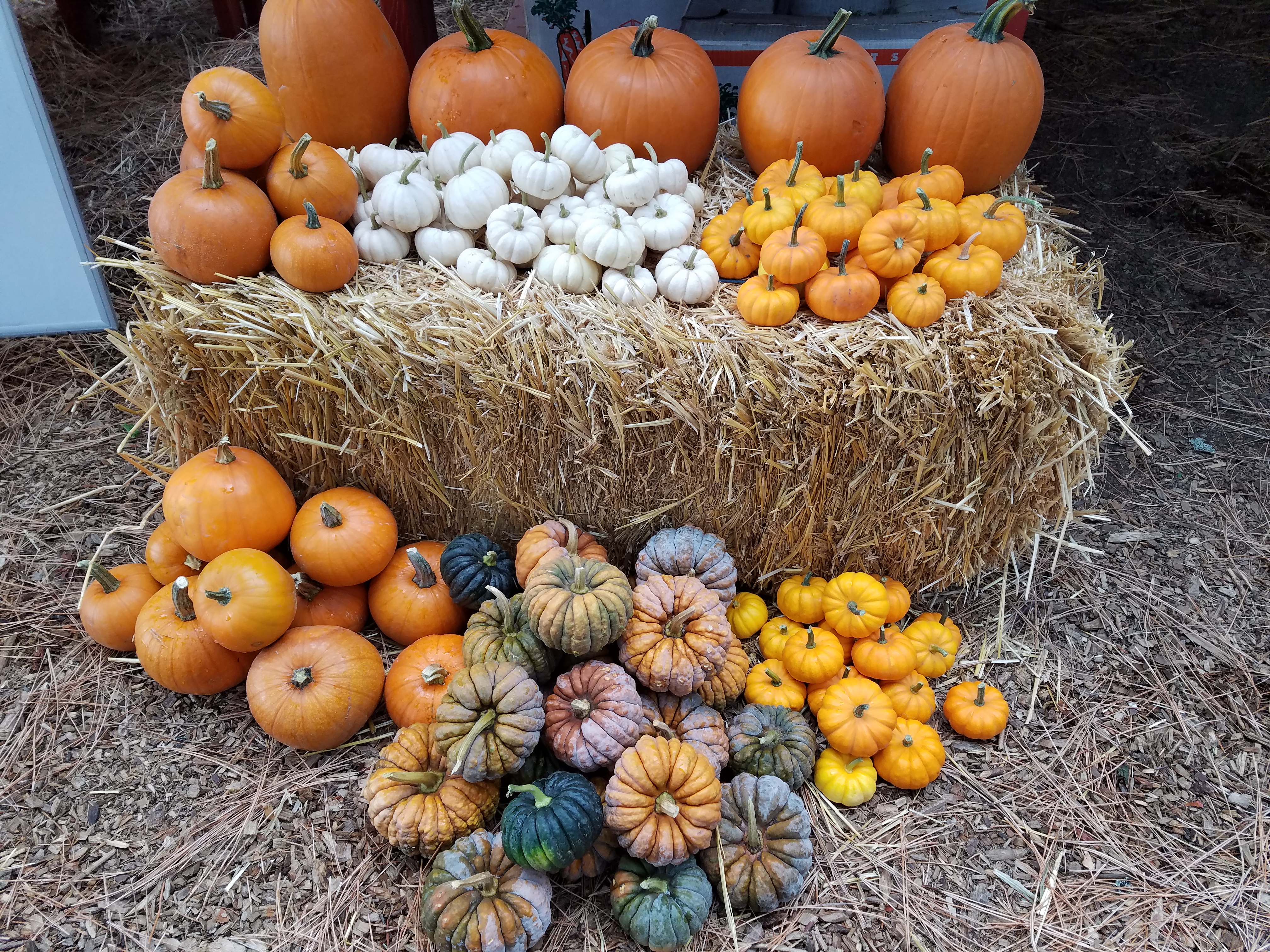 September 13th, 2018
Looks like the summer produce will officially come to a close this next week. SOOOOO this will be the last weekend with cucumbers, beans, etc…. However it is also the opening of the squash season. YUM!!! We have delightful winter squash this year………spaghetti, baby blue hubbards, red kuri, sugar dumplings, delicatas, butternut, buttercup and last but not least acorns.
Don't forget to pick up some lovely pumpkins for your fall decorations. It is such a wonderful time to celebrate the harvest that the Lord has blessed us with in 2018. We have large pumpkins, miniature pumpkins, pie pumpkins and Cinderella pumpkins (which make fabulous eating!).
Better run for now, have to get out and finish covering…don't want to forget the lettuce!
See you Saturday!
September 5th, 2018
We definitely live in what we call "FROSTPIT IDAHO". The last two days were lows of 28 and 29. Hard to believe I know for those of you who live in the Spokane, CDA or Post Falls areas. But where our property sits is just below a draw in Hoo Doo Mountain. So in the morning as the sun comes up it pushes the freezing cold air literally right down on our farm.
So far we have covered our crops that can freeze (at least most of them), but it is a sign that our season is coming to a close for all those wonderful summer vegetables. The good news is for now we still have all of it and once we actually do frost we will still have loads of carrots, beets, onions, potatoes, etc…. I'll try to post weekly lists of what we have available. If you ever have a question or are looking for something I didn't mention, please feel free to email me.
This week we will have cilantro, basil, garlic, watermelons, arava melons, cantaloupe, cucumbers, zucchini, summer squash, some winter squash, a few pumpkins, lettuce, salad mix, spinach, leeks, swiss chard, kale, cabbage, broccoli, cauliflower and hopefully some beans and corn.
Hope you all are having an excellent week and we're looking forward to seeing you Saturday!
Blessings!!!
August 18th, 2018
Whoa!!! So hard to believe it has been a whole month since I've posted. We have been incredibly busy. This is the heat of the summer when all the super yummy produce is coming on but not only that, the weeds come too. So we have been working, watering, still planting, weeding and harvesting our socks off (well some of us would like to be barefoot anyway but the yellow jackets are WAY WAY TOO THICK!).
Right now we have amazing watermelon, arava melons (which are a delicious cross between cantaloupe and honeydew), sweet corn and cucumbers coming out our ears!!!! Pickling cucs, slicing cucs, lemon cucs plus burpless asian cucumbers.
Plus of course all the standards: lettuce, salad mix, carrots, beets, radishes, beans, spinach, onions (gorgeous onions this year, especially the reds in my opinion), swiss chard, kale, cabbage, broccoli, cauliflower, basil, strawberries (these are awesomely sweet), garlic, shallots, and new potatoes. Speaking of new potatoes, we are harvesting them fresh weekly and oh my…… they are so fantastic to cook with. Tonight we had roasted potatoes, with corn on the cob, fresh arava melons and chicken sandwiches! Wow…..DELICIOUS!!!
I am sure that there is way more I am missing but wanted to at least say hello and mention some highlights we are harvesting right now so you don't miss this incredible window of opportunity for fresh summer produce.
Hope to see you this weekend!! In the meantime, have a wonderful week and be sure to get your pickling cucumber recipes ready to start processing this weekend. The cucs are on and are looking so good right now.
P.S It's kid's day at the Hayden Market so be sure to bring your little ones. It should be a great time!
July 18th, 2018
A special thank you to all of you who wished Scott a happy 50th this last weekend.
We had a wonderful day celebrating with friends.
Hope you all are able to enjoy this sunshiny weather and still stay cool.
Here is a recipe you might try this weekend to add summer to your menu 🙂
It is absolutely David's favorite breakfast although certainly can be used any time of day!
Italian Zucchini Medley
2 medium zucchini sliced lengthwise then chopped thin
1 large sweet onion (prepared the same as above)
Saute in a little olive oil or butter if you prefer until softened
Then add:
1 handful of basil chopped fine
2 medium tomatoes chopped
salt to taste
Serve over rice or pasta
ENJOY!!!!
July 4th, 2018
HAPPY FOURTH OF JULY!!!!
We wish you a happy fourth. May you have a happy, healthy, safe holiday!!!
Blessings from Royal Highlands
See you Saturday!!!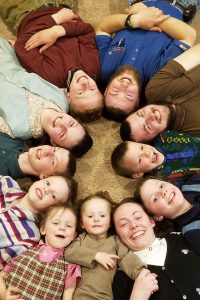 May 23rd, 2018
POTATO PLANTING WEEK!! YIPPEE!!
All of our potatoes are in the ground…….Yukon Gold, Dark Red Norland, plus many more!!!
They will be ready this fall for wonderful fall and winter meals!
So thankful to have such an incredible family team to help plant and praise the Lord for tools (like tractors!!!).
Still have loads of plant starts for you to purchase to help get your garden going.
Plus we will have…….lettuce, salad mix, radishes, green onions, shallots, kale, cilantro, napa cabbage, spinach, basil, dill, and mint!!!
Maybe even a few peas. They are looking good!
TO ALL OF OUR HAYDEN CUSTOMERS, THANK YOU FOR YOUR COOPERATION AND PATIENCE SINCE WE MOVED OUR CHECKOUT AREA TO THE FRONT OF OUR BOOTH. We hope that it will provide you with easier access.
Look forward to seeing you this weekend!!
May 13th, 2018
First of all, HAPPY MOTHER'S DAY!!!!!
WOW!!!!! What an incredible first day! A special thank you to all of you who came out. We truly hope you have a wonderful growing season and that the plants you purchased from us grow abundantly!
Don't forget that we will still have loads of awesome plant starts at the Liberty Lake and Hayden Farmer's markets next week. Also we will have tons of greens for a truly nutritious healthy spring salad. We will have…….lettuce, salad mix, radishes, green onions, shallots, kale, cilantro, napa cabbage, spinach and more!!!
Come and see us!! Have a great week and enjoy the glorious sunshine!!
May 12th, 2018
Wooo-Hooooo!!!!! This weekend is the season kick off. Boy are we bursting at the seams with loads of incredibly gorgeous plant starts!! We have almost every vegetable start imaginable…….tomatoes, peppers (hot, bell, snack, etc), summer squash, winter squash, pumpkins, lettuce, beans, peas, corn, broccoli, cabbage, cauliflower, cucumbers, celery, eggplant and more. We have berry starts….. blueberry plants (Duke, Blue Ray, Blue Crop, Earliblue) plus some yummy strawberry starts (Albion, a fabulous day neutral variety that produces loads of delicious berries). Plus you won't want to forget the melons (watermelons, cantaloupes, etc….), and herbs. So many herbs….basil, dill, oregano, lemon balm, peppermint, apple mint, licorice mint, rosemary, lavender. There is way too much to list.
We will be at the Spokane Garden Expo this Saturday at SCC as well as the Kootenai County Farmer's Market in Hayden on Prairie and Hwy 95.
Looks like it is going to be an absolutely beautiful day so come and celebrate your Mother's Day weekend with us. We also have lots of lovely flowers for your special mom :).
Expo is open from 9-5, and the Hayden market from 9-1:30. Looking forward to seeing you there!!
April 5th, 2018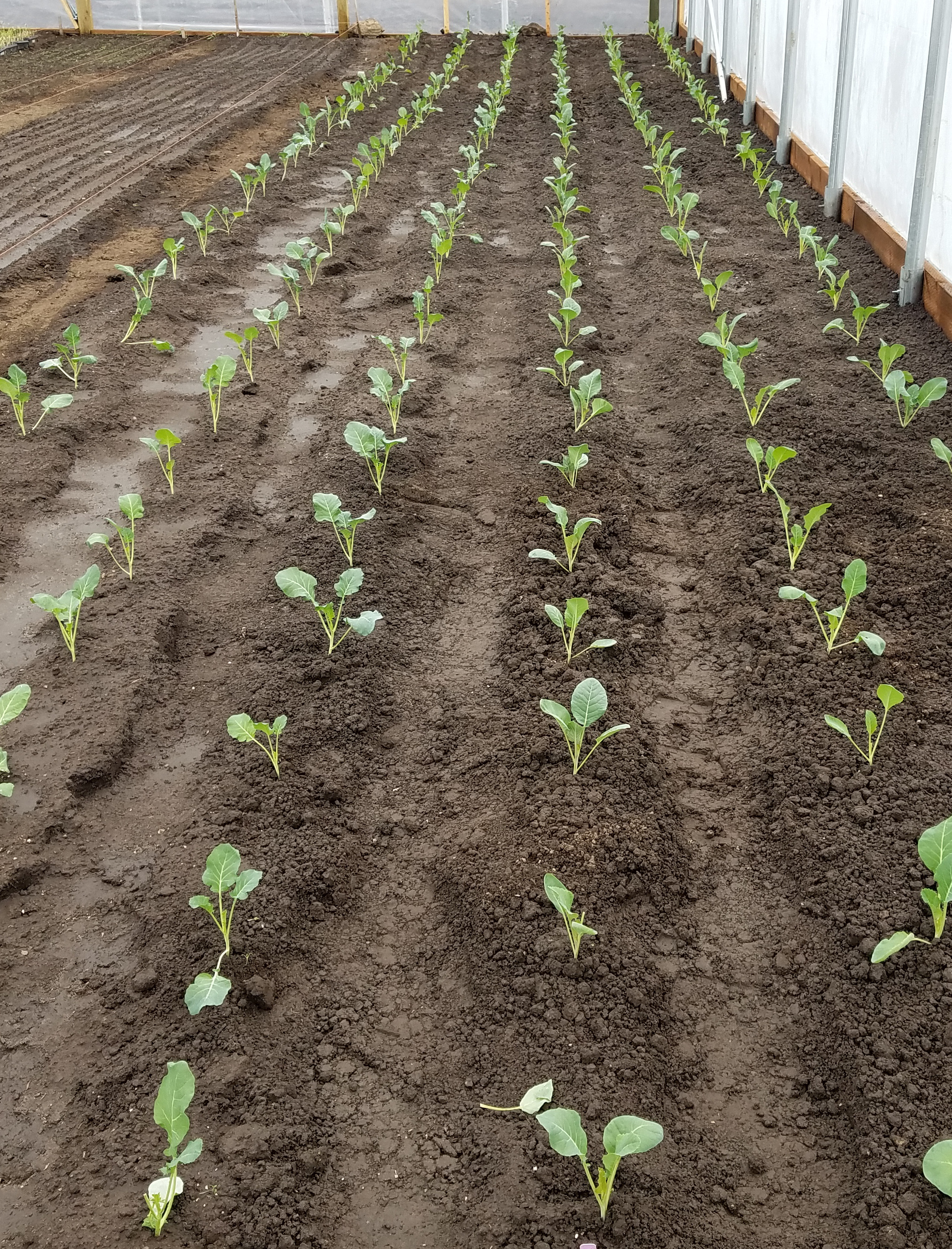 We planted lots of broccoli, cauliflower, and cabbage!
Incredibly healthy brassicas for your spring regalement!
Beautiful flower boxes, planters, baskets and pots!

The pepper plants are looking fabulous!
Definitely time to be planning your garden!
We have so many selections for all your gardening needs.
It's not too early to make your order. Browse through our plant pages, shoot us an email with your selection and then we'll have it ready for you to pick up at any of our market locations. Look forward to hearing from you!
April 1st, 2018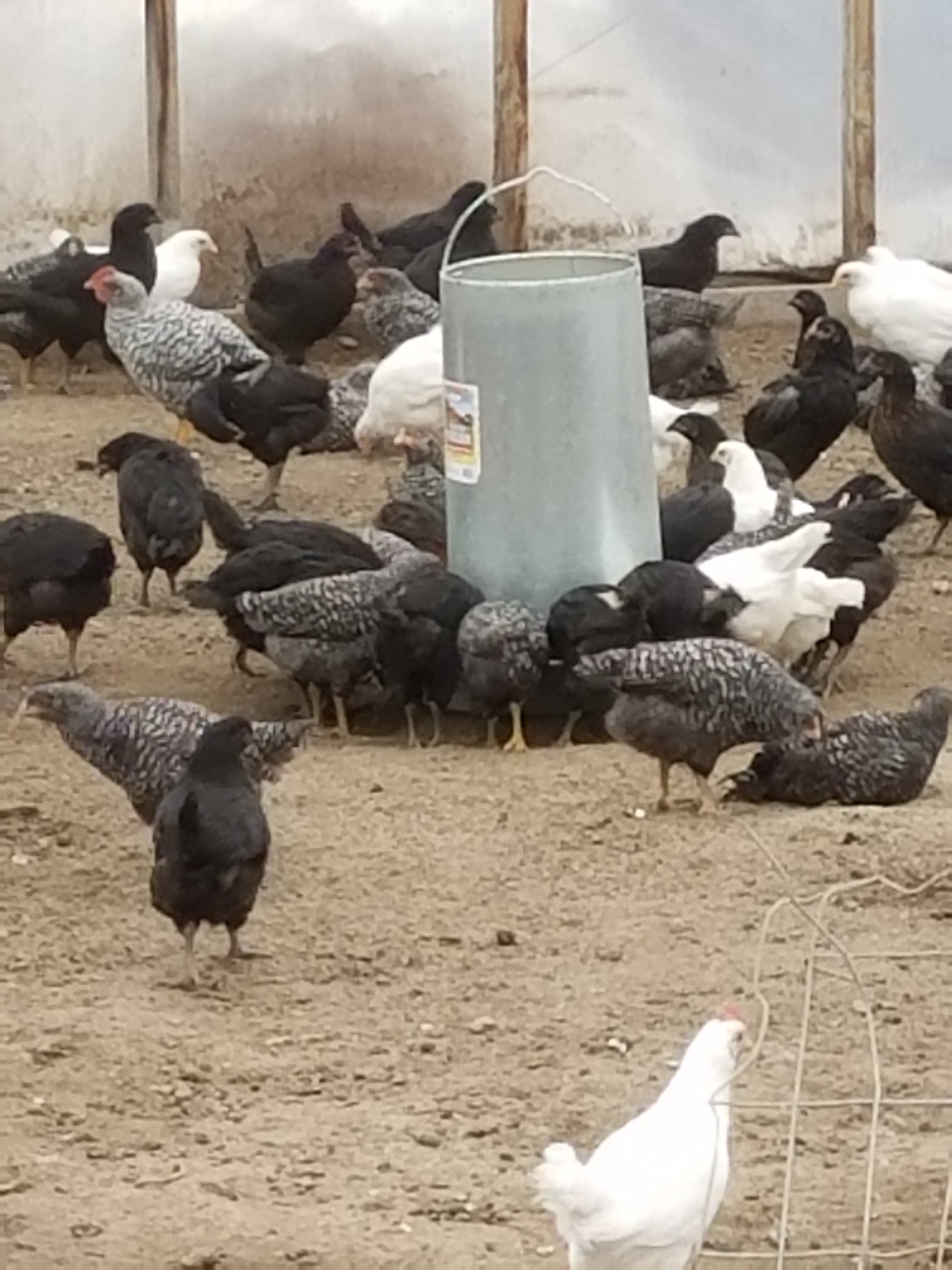 Guess what we're adding this year????
Beautiful egg layers to supply your breakfast table with non-gmo eggs, raised in a healthy, free range environment!
February 7th, 2018
WOOO-HOOO!!!!!! First BIG day of planting! The weather is beautiful, the snow is melting and spring is in the air.
We heated up our propagation greenhouse and planted 36 '200' trays, and 14 '48' trays!!! Loads of onions, peppers, leeks and more. Getting plants started for your summer produce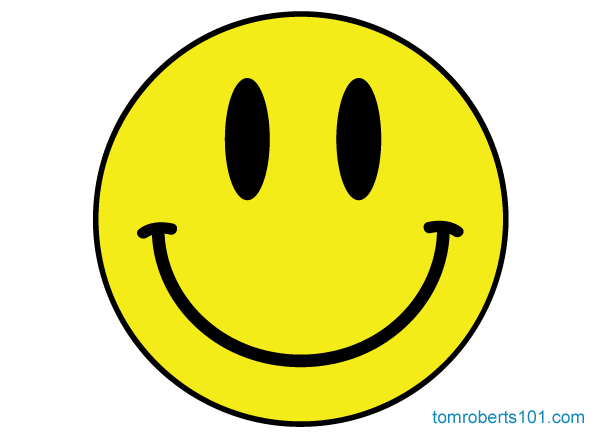 .
Already can't wait to see you all again. Hope you are enjoying this beautiful weather!
December 30th, 2017
HAPPPPPPPPPPPY NEW YEAR!!!!!!
We wish you all a very happy new year!
May God bless each one of you as you seek to bring Him glory for being such an incredible Creator!!!
December 15th, 2017
A special thank you for all who came and supported us at the winter market. It was a great event. So good to see all of you!
Thank you also for the folks who signed up for beef. We have a set slaughter date of December 21st, and we still have some beef portions available. If you are interested in grass fed beef to stock your freezer for winter please contact us right away!!!
$3.50lb plus cut and wrap
509-671-2334 Peter
December 7th, 2017
NEW!!!! NEW!!!!! NEW!!!!!
GRASS FED BLACK ANGUS BEEF!!!
SIGN UP AT THE WINTER MARKET THIS SATURDAY, DECMEBER 9TH
TO PURCHASE YOUR QUARTER OR HALF BEEF!
(OR IF YOU CAN'T MAKE IT, FEEL FREE TO CONTACT US VIA EMAIL OR TEXT 509-671-2334)
LOOKING FORWARD TO SEEING ALL OF YOU SATURDAY!!!
December 5th, 2017
Hope you all had a wonderful Thanksgiving! We did. We were blessed to
be able to spend it with our family and some dear friends up in Bonners Ferry. Praise the Lord the weather was so nice for traveling!
This Saturday is the
WINTER MARKET

!!!!!!!!

This is one you definitely don't want to miss. All the booth spaces are filled up so there will be LOTS of vendors to shop with, free cookies/beverages, live music and a lovely festive atmosphere to visit with friends.

If you've run out of freshly grown carrots, onions or potatoes, this weekend is your chance to stock up!

Look forward to seeing you all there!!

(Here's a picture of our booth from last year)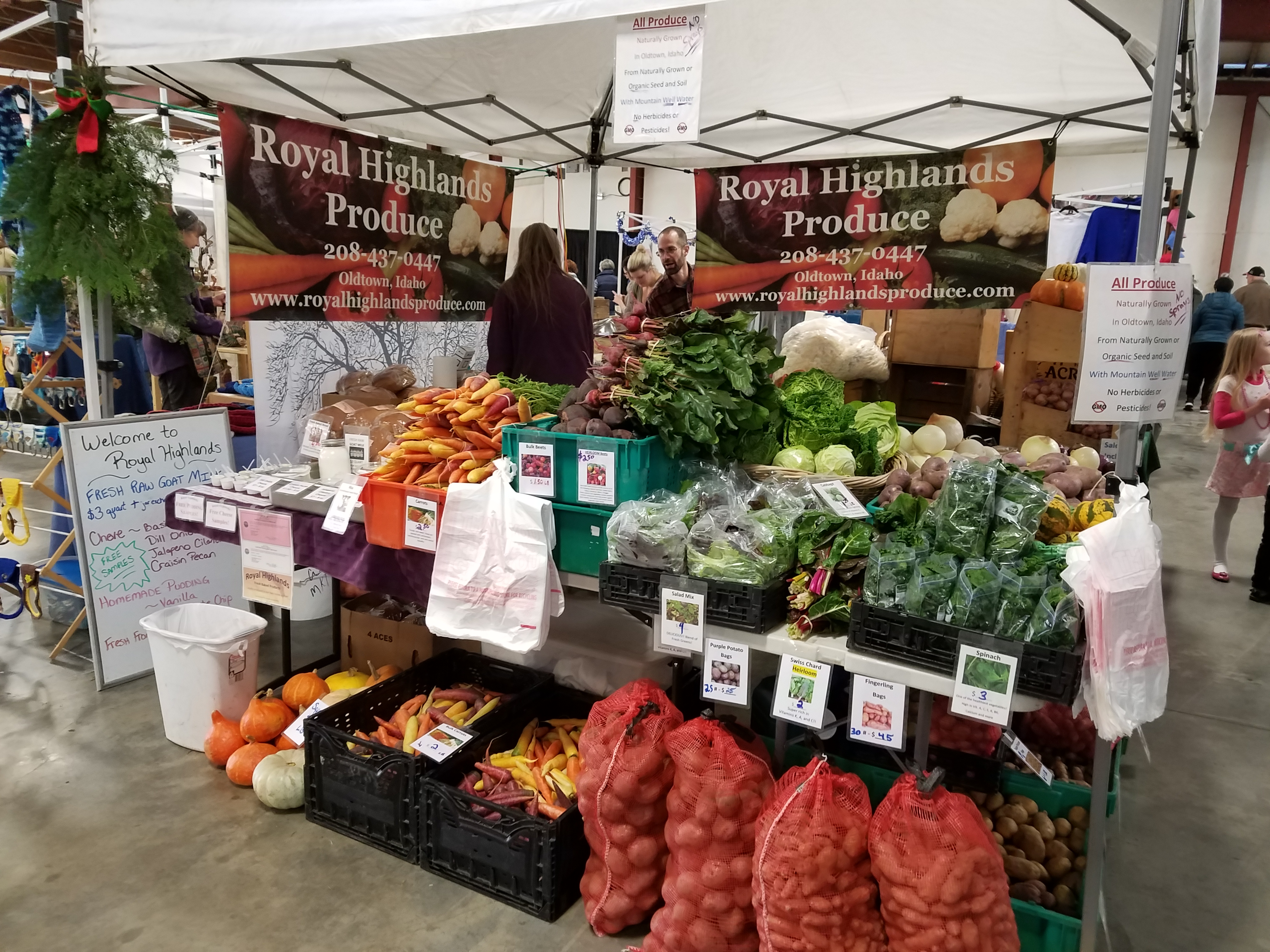 November 18th, 2017
Thanksgiving is rapidly approaching.
What are YOU thankful for this year?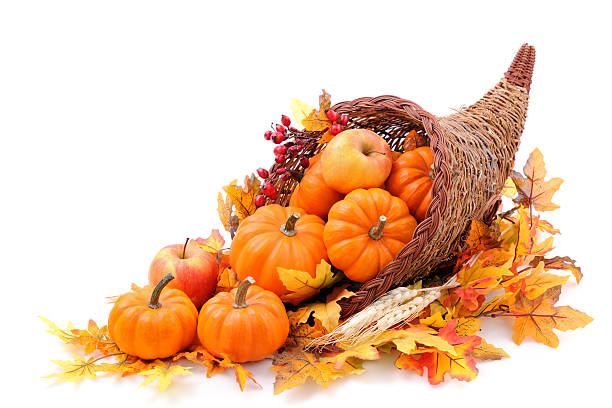 II Thes. 5:18
October 12th, 2017
Here in the Northwest we have absolutely, definitely, officially entered into soup season.
Since this time of year pumpkins and winter squash are abounding I thought I would post this lovely pumpkin soup recipe from the "Cookie and Kate" website.
It works great with either our pie pumpkins or one of our winter squash (such as Red Kuri or Butter cup).
Simple and yet so warming on these cool autumn evenings.
Enjoy!!!!!
October 10th, 2017
THIS SATURDAY IS CUSTOMER APPRECIATION DAY
AT THE HAYDEN MARKET.
JOIN US FOR A SPECIAL TREAT OF FREE SOUP, BREADS, COOKIES, ETC……. TO SHOW HOW MUCH WE VALUE EACH OF YOU!
(THESE WILL BE AVAILABLE AT THE BOOTH RIGHT NEXT TO OURS)
THIS SATURDAY IS ALSO THE LAST LIBERTY LAKE MARKET. COME SEE US FOR YOUR FINAL STOCK UP OF POTATOES, PUMPKINS, WINTER SQUASH, ONIONS, CARROTS AND BEETS!!!!
September 27th, 2017
PUMPKINS, SQUASH, POTATOES AND ONIONS!!!!
What says fall better than some lovely baked winter squash, potato/onion soup or decorating your porch will all the beauty of autumn.
We have great pumpkins this year. Small ones, huge ones, pumpkins for making pie and everything in between.
Come see us this weekend and enjoy some fall crops!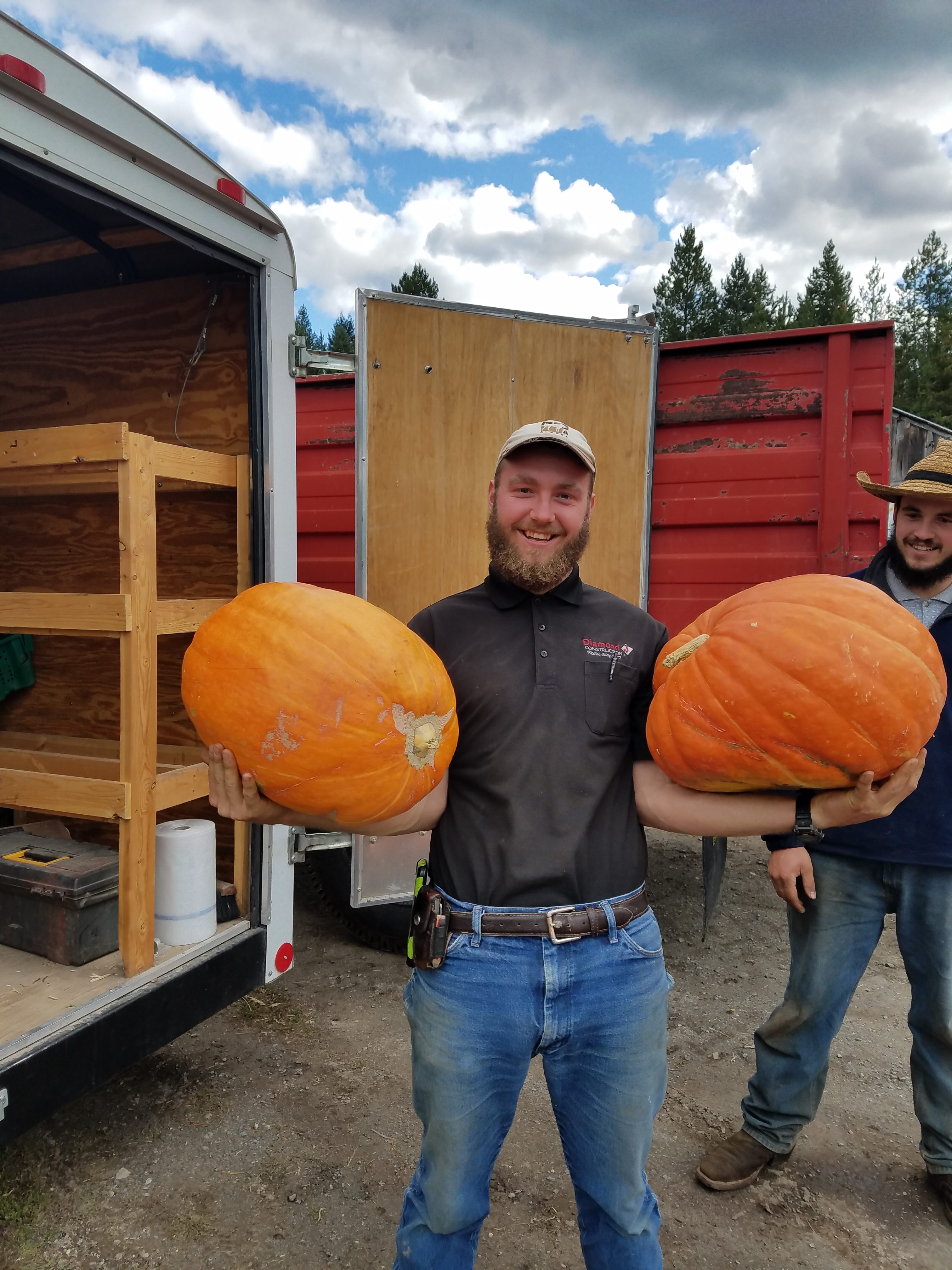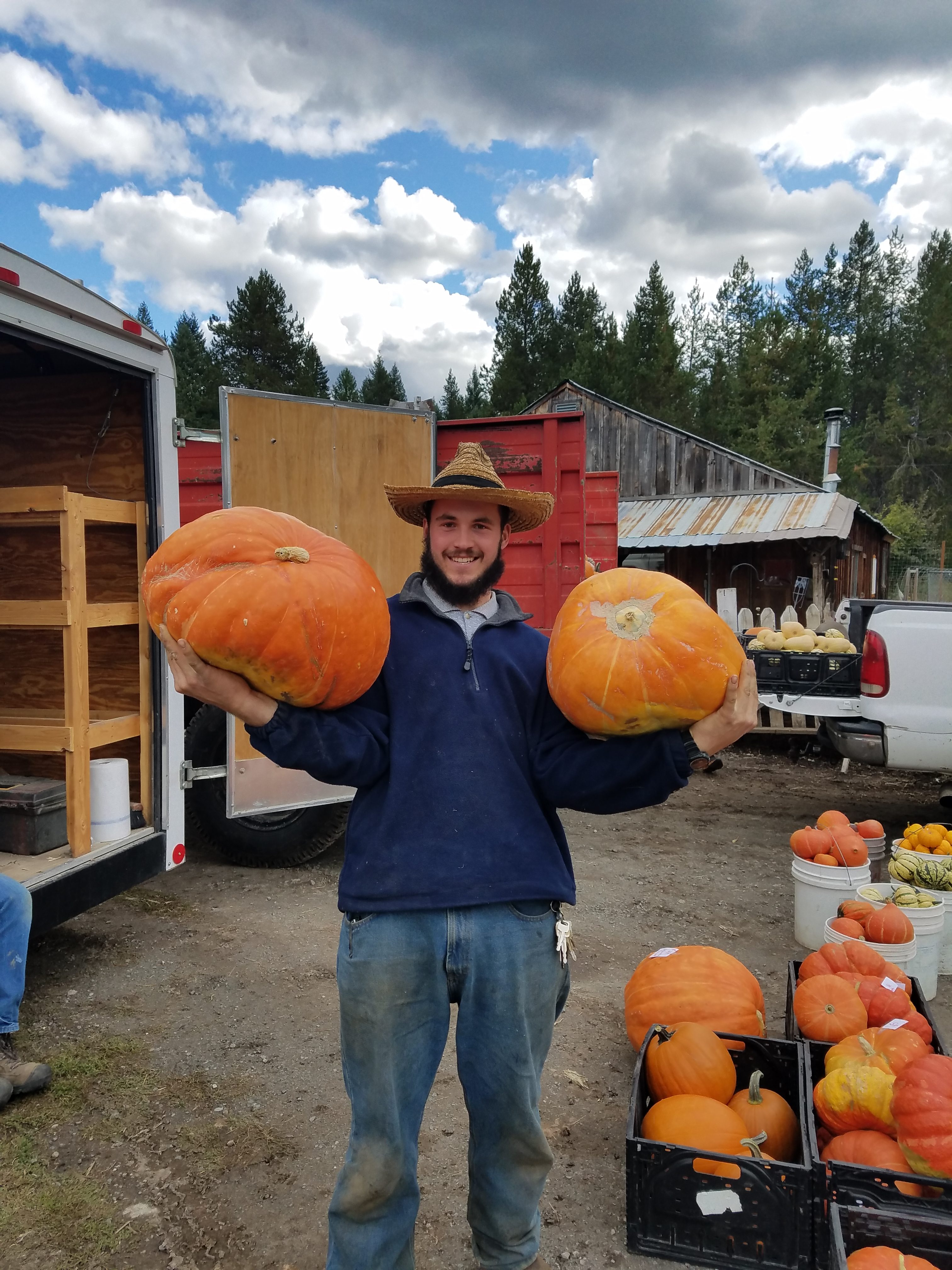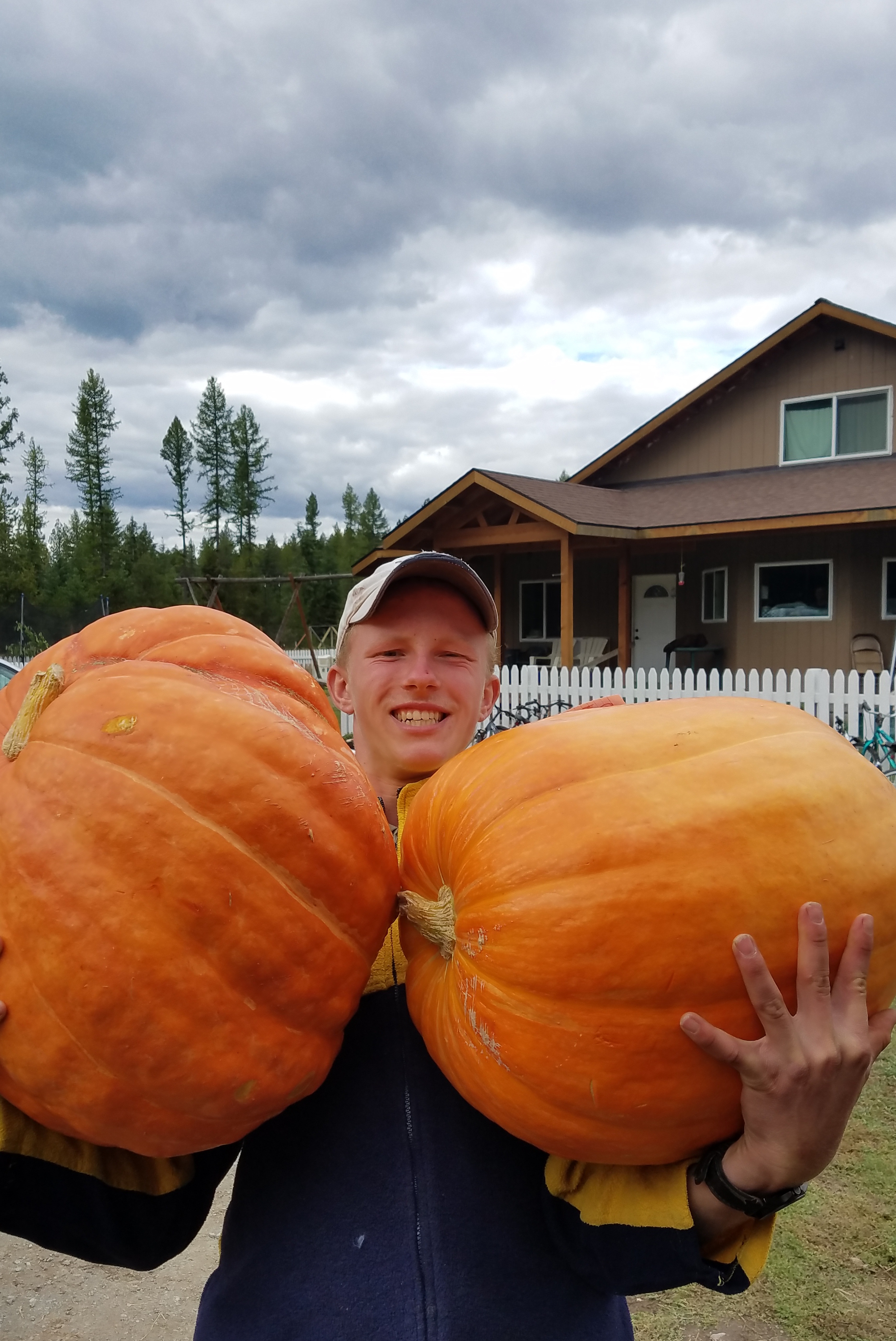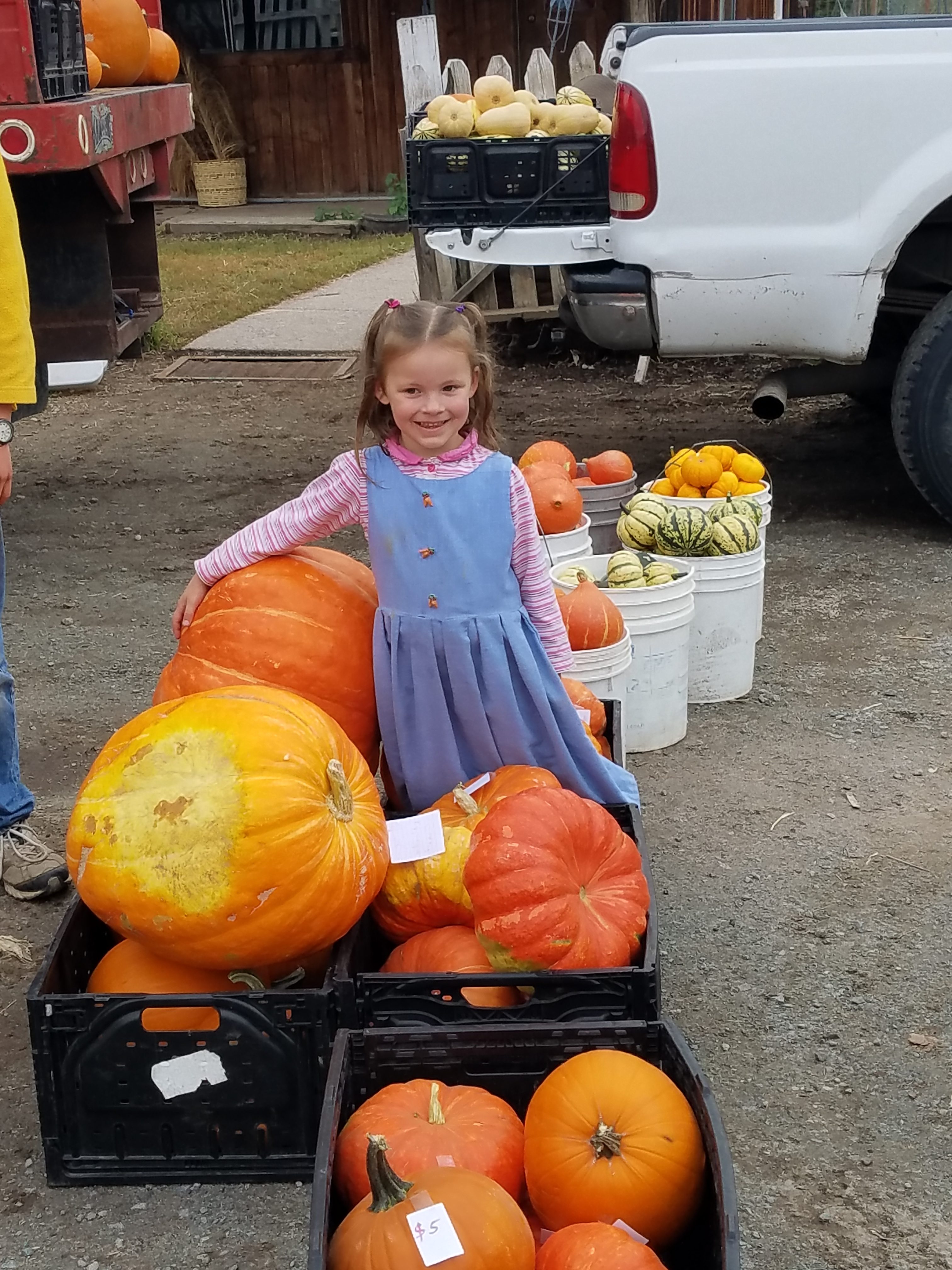 September 25th, 2017
THE TWO BEST PARTS OF MARKET
VISITING WITH OTHER VENDORS….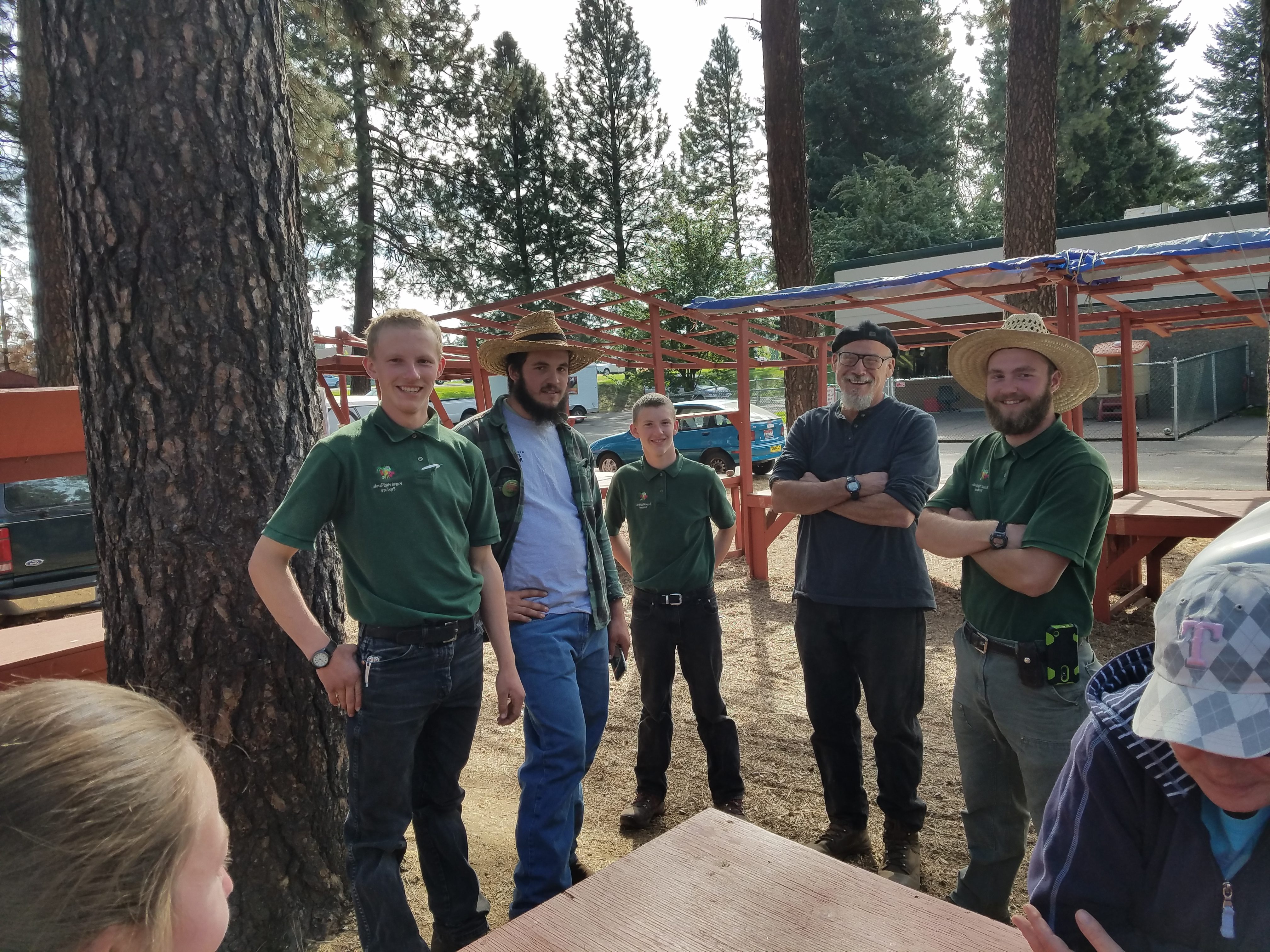 and YOU our customers!!!!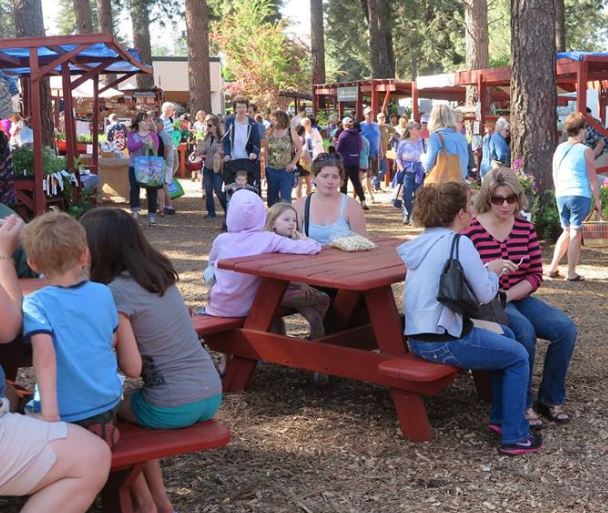 September 20th, 2017
Fall is definitely here. Things here at Royal Highlands have changed seasons as well. We have decided to say good bye to our Newport Washington Farmer's Market customers for the season. We are trying to build some infrastructure so next season will be even better. However if you live in the local area, please feel free to contact us to purchase fall crops off farm. We are happy to continue selling to you.
The Liberty Lake market will be open until October 14th. The Kootenai County market will be open until October 21st at the Hayden location with an additional market on the following Saturday at the downtown CDA market site.
We look forward to seeing all of you Saturday!
What to expect at the
August 12th Market……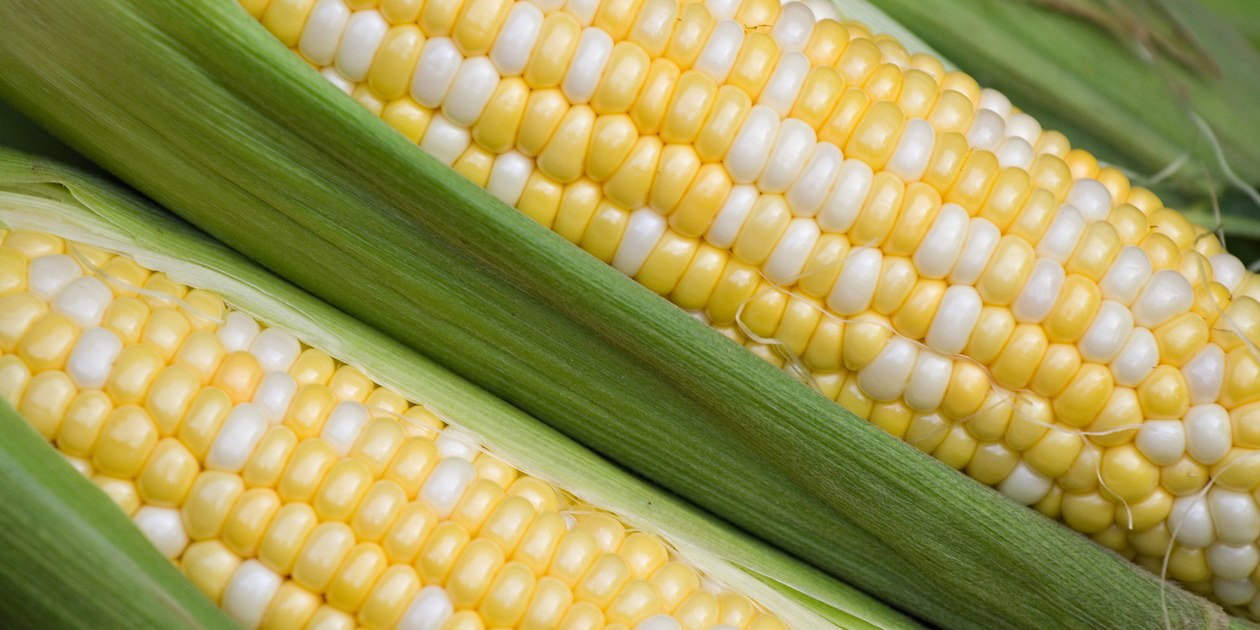 ORGANICALLY GROWN CORN ON THE COB!!!!!!
WE ARE SOOOOO EXCITED TO HAVE CORN!
THE PLANTS HAVE BEEN SO TALL, BIG AND BEAUTIFUL.
FINALLY IT'S HERE!!!
Proverbs 11:26

26 He that withholds corn, the people shall curse him: but blessing shall be upon the head of him that sells it.
PICKLING CUCUMBERS IN ABUNDANCE!!!
THIS IS THE TIME OF YEAR TO PUT AWAY THOSE LITTLE GEMS FOR WINTER TIME!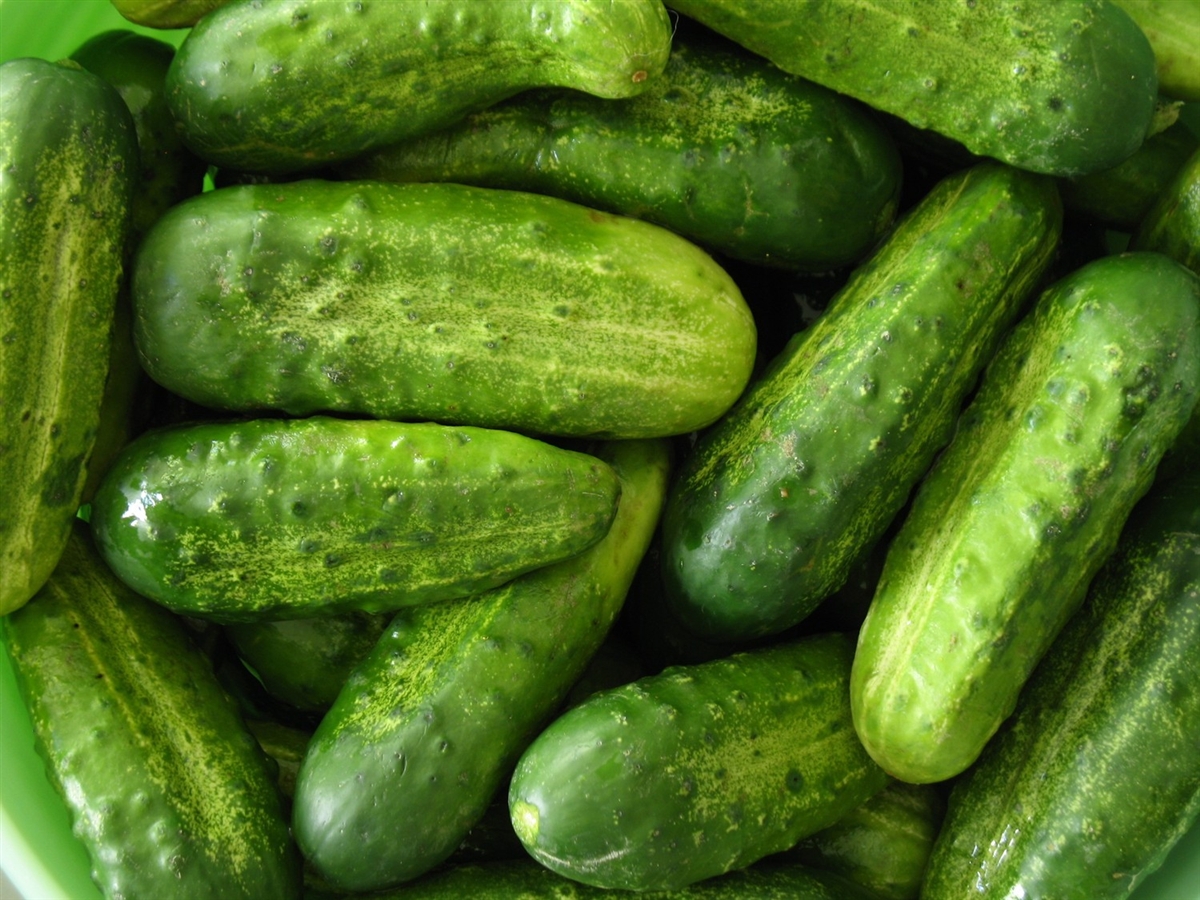 OF COARSE WE WILL HAVE ALL THE STANDARDS AS WELL…….
lettuce, spinach, green onions, sweet onions, red onions, yellow onions, beets, carrots, salad mix, leeks, swiss chard, kale, zucchini, summer squash, cucumbers, pickling cucumbers, beans, tomatoes, cilantro, parsley, garlic, basil, new potatoes, broccoli, cauliflower, cabbage and MORE!
EXCLUSIVELY AT THE NEWPORT MARKET……
PEACHES FRESH PICKED FROM GREEN BLUFF !
(Early Red Havens)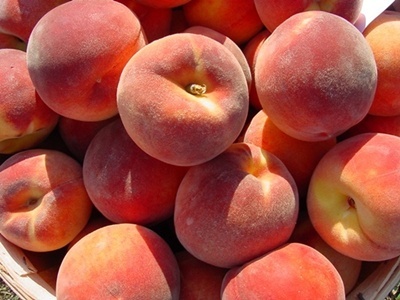 LOOKING FORWARD TO SEEING YOU ALL SATURDAY!!
AMAZING CAULIFLOWER!!!
This has got to be the biggest most beautiful cauliflower we've ever grown!
Come see us this weekend at the market to purchase some of these healthy brassicas!

WOW! Can't believe how big the corn is!
Won't be long now until you are able to get mouth watering corn! Yum!

ANOTHER BIRTHDAY SECRET
Shhhhhh 😉
This Sunday, July 16th is Scott's birthday. Make sure to stop by the Hayden market booth to wish him a special birthday!
Happy 4th of July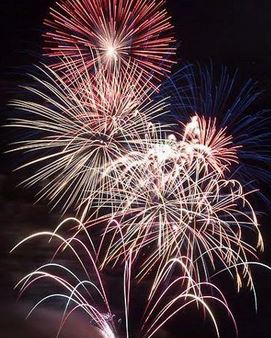 A special thank you to all our customers. Have a happy and safe fourth!
A Secret for Newport's Customers
This Sunday is Peter's birthday (July 2nd). Be sure to stop by and tell him Happy Birthday!!
Just don't tell him how you know 😉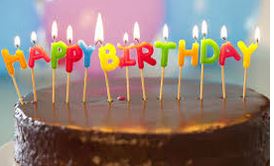 June 28th, 2017
This week brought some amazing storms……. followed by a beautiful double rainbow. Hope you all survived the wind and rain.
Here is a picture taken after the storm. I thought it was a nice shot of our front garden. Gives you a picture of the onions we will be bringing this week. The first week of real onions!!! Be sure to stop by and get some for your Fourth of July dinner…
See you Saturday!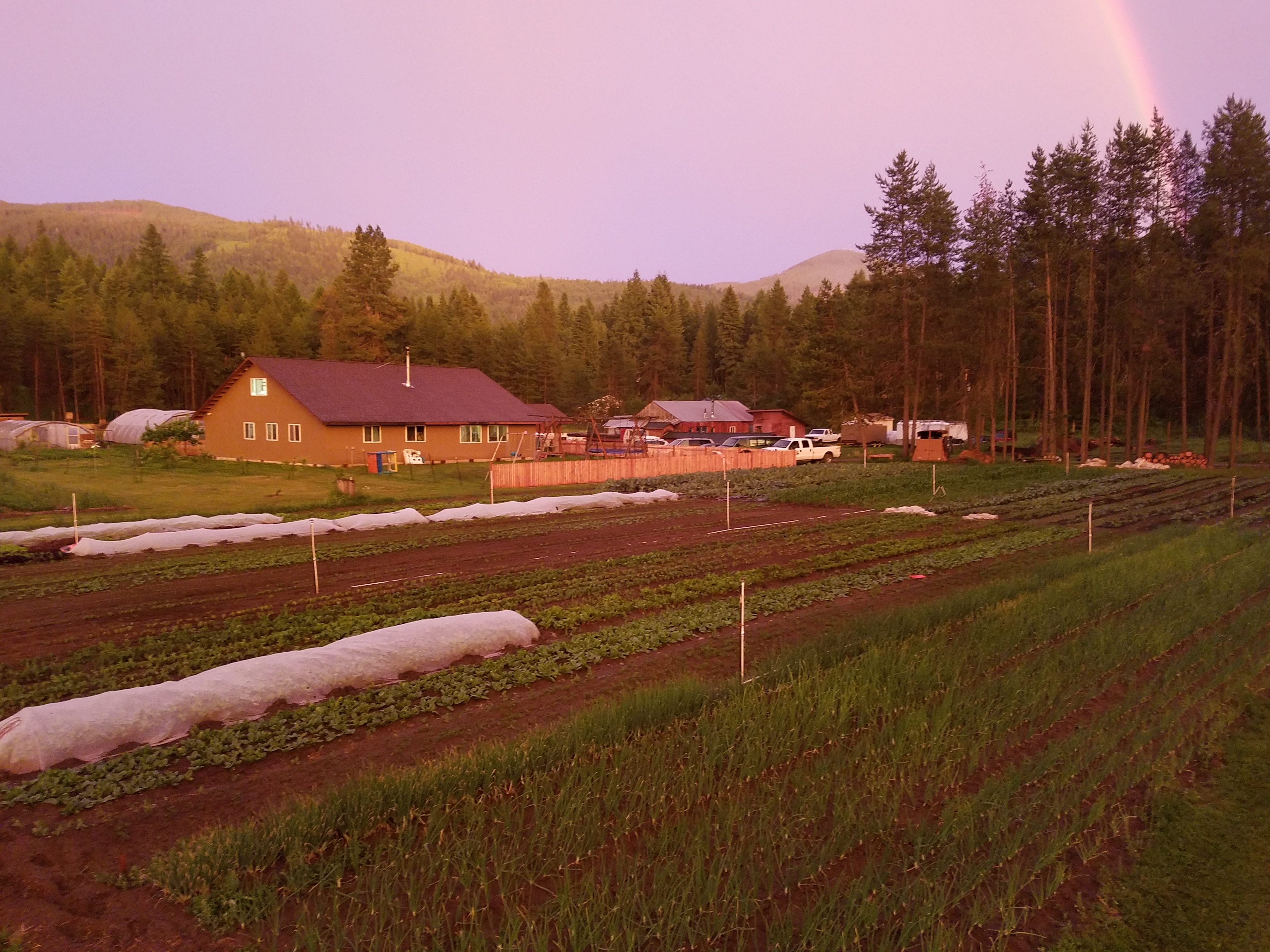 June 24th, 2017
Newport Parade Weekend

Peter driving the 'G" pulling his old hay wagon "float" with Royal Highland's Little People 🙂

Royal Highland's grain truck in the parade driven by Don and Marylee (our lease land owners) carrying tractor with rototiller.
A special "Thank you" to them for their help 🙂
June 17th, 2017
This gorgeous butterfly came and visited our booth today. Landing gracefully on our flower pots. A customer kindly texted me this photo she took so I thought I would include it in this post so you could also enjoy its beauty. You never know what you might be blessed seeing at market. Look forward to seeing you next week!
June 9th,2017
Can't believe tomorrow is already market. Hope you have all had a lovely week. Come see us tomorrow to pick up some last minute plant starts. If you haven't already planted your garden, it's NOT too late. We still have plenty of selection of tomatoes, peppers, brassicas, herbs, flowers, cucumbers, squash, beans, strawberries and more!
This week we harvested AMAZING spinach. It is young, tender and incredibly flavorful. Probably one of my personal favorites. I made spinach salad yesterday with fresh tomatoes from Deer Field Farms, sunflower seeds, almonds, craisins, green onions, carrots and a tasty vinaigrette. WOW!!! I think I will have the leftovers for breakfast tomorrow, it's soooooo good!
This isn't exactly what it looked like but maybe it will spark some ideas 😉
Look forward to seeing you all tomorrow!
June 2nd, 2017
Here's what is new and fresh this week!!!!!
LOADS OF GORGEOUS BROCCOLI!!!!!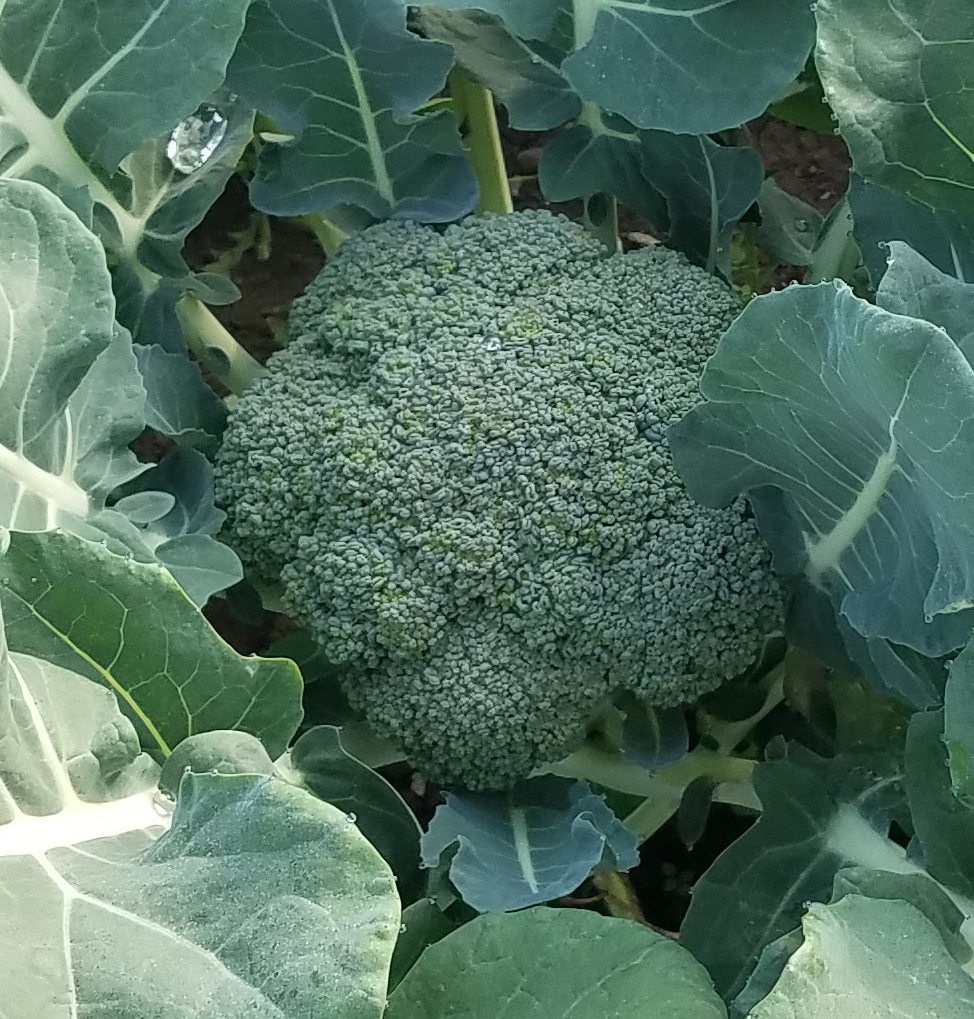 Broccoli is SUPER good for you! Packed full of vitamins and so many ways you can use it. Try it by making a broccoli salad (such as http://www.tasteofhome.com/recipes/easy-broccoli-salad , but I would use Bison bacon from market), or you can steam it adding lemon juice, garlic and olive oil, make a nice warm broccoli soup, maybe try rice and broccoli casserole with a lovely cheese sauce, or if you're craving Chinese try this recipe I saw online http://www.onceuponachef.com/recipes/beef-broccoli.html , I personally can't wait to try this but I will substitute healthy organic ingredients. However you eat it, just eat it now it's incredibly fresh, in season, organically grown and local! Can't get better…..YUM!
May 26th, 2017
It's going to be an incredibly beautiful day at market tomorrow. Come get some sunshine and plant starts :). Memorial Day weekend is a great time to plant all your plants out with the danger of frost behind us. The upcoming weather looks like more sunshine to get your plants off to a great start. Evening time is the best time to plant as it reduced the stress on each of the plant starts.
Just a reminder that we have LOADS of variety this year. Most are listed on this website with their descriptions. Plants such as Tomatoes, Peppers, Beans, Cucs, Cabbage, Cauliflower, Eggplant, Herbs, Melons, Squash, Pumpkin, Peas, Beans, Flowers, Strawberries.
MEMORIAL DAY SALE ON WAVE PANSIES! ADD SOME BEAUTY TO YOUR PATIO OR WALKWAY 🙂
Look forward to seeing you all! Have an excellent weekend!
May 15th, 2017
What a blessing to see all the familiar faces at Hayden and Newport! AND what a blessing to be able to attend the Garden Expo in Spokane. What a great event! Thank you to all of you who braved the weather and faithfully came out.
Today we plant potatoes and squash! We will still have last fall's harvest of fingerlings and purple potatoes at market. They are incredible roasted with a little butter and garlic…..yum. Of course, better yet with a fresh spring salad on the side. Our greens are growing like crazy…..lettuce, spinach, salad mix, radishes, green onions…..etc……
This weekend is the opening day to Liberty Lake Farmer's Market.
Please say hello, we are looking forward to meeting our new market community :).
Come see us this weekend for some fresh salad makings and plant starts. Looks like we are going to see some sunshine to get our gardens off to a great start!
May 10th, 2017
Whew! We have been working hard getting things planted for your spring and summer produce. Plus we have been prepping all your starter plants! Come see us this weekend for the following plants…… Tomatoes, Peppers, Beans, Cucs, Cabbage, Cauliflower, Eggplant, Herbs, Melons, Squash, Pumpkin, Peas, Beans, Flowers, Strawberries, Blueberries etc… AND MORE!!!!
Some of the fresh produce we will have this weekend includes……Lettuce, Salad mix, Spinach, Potatoes, Kale, Chard, Green Onions, Radishes, Rhubarb maybe more we'll see
We will be at the Hayden Market, the Newport Market and the Garden Expo held at Spokane Community College. (Please see our Farmer's Market Page for details, directions and times)
Can't wait to see all of you! Pray the Lord holds off the rain!
April 25th, 2017
This week has been very busy already! Yesterday we finished prepping our ground for our blueberry plants and planting them! We are very excited about having berries! These are beautiful four year old plants. We will also be selling our extra plants at market but they won't last long so come see us opening day or email us your order now. We have Duke, Earliblue, and Blue Crop.
Then today was an onion planting day! Whew! Thousands and thousands of onions into the ground…… Walla Wallas, Alisa Craigs, yellow onions, red onions…….. They will be absolutely perfect for your summer barbecues!
Tomorrow we transplant, transplant, transplant. Sunshine is coming !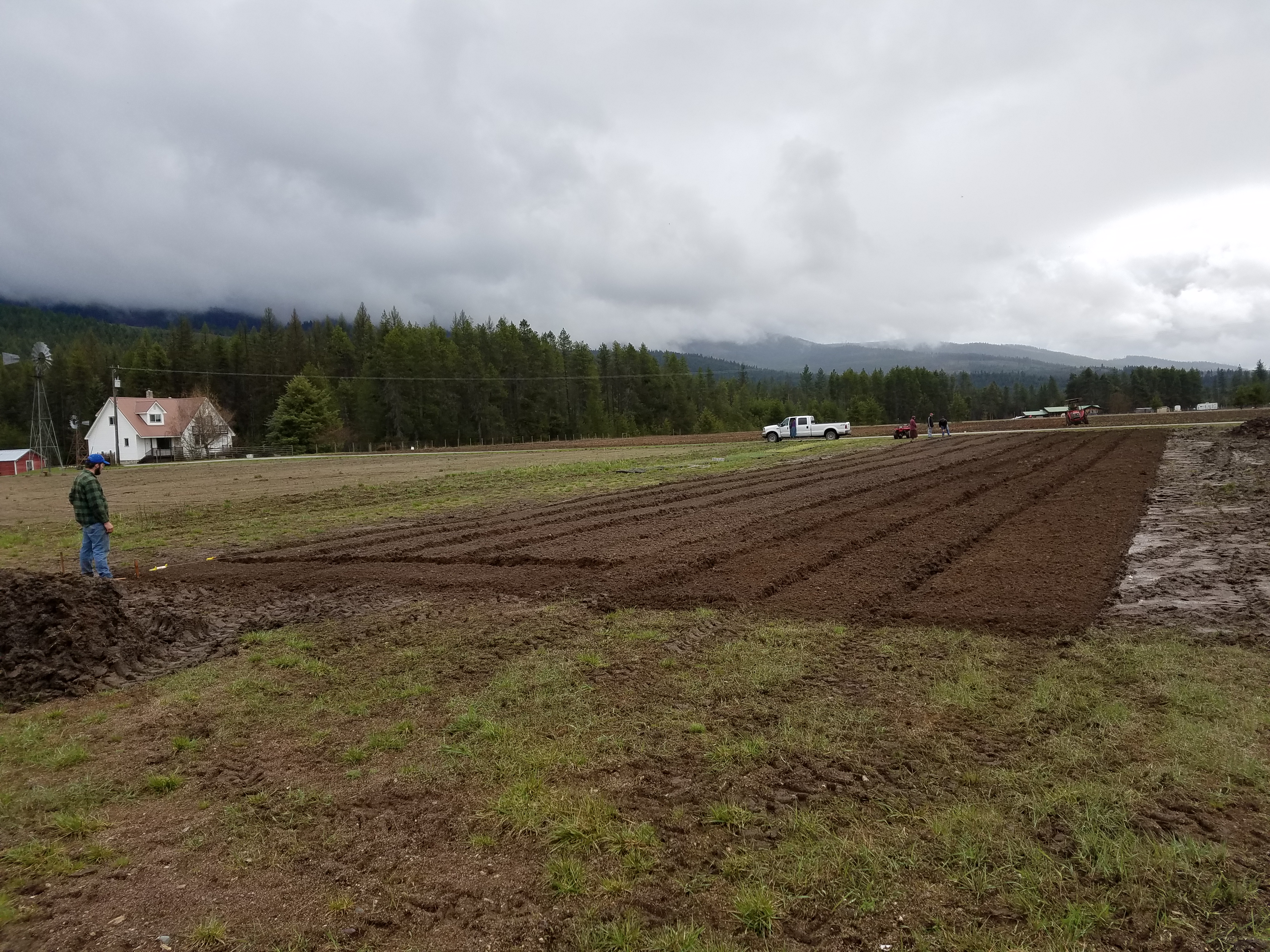 April 14th, 2017
A special hello to Diana and Steve! Just wanted to let you know I was thinking of you earlier as I made granola. Looking forward to seeing you at market. Hope your winter was a blessing!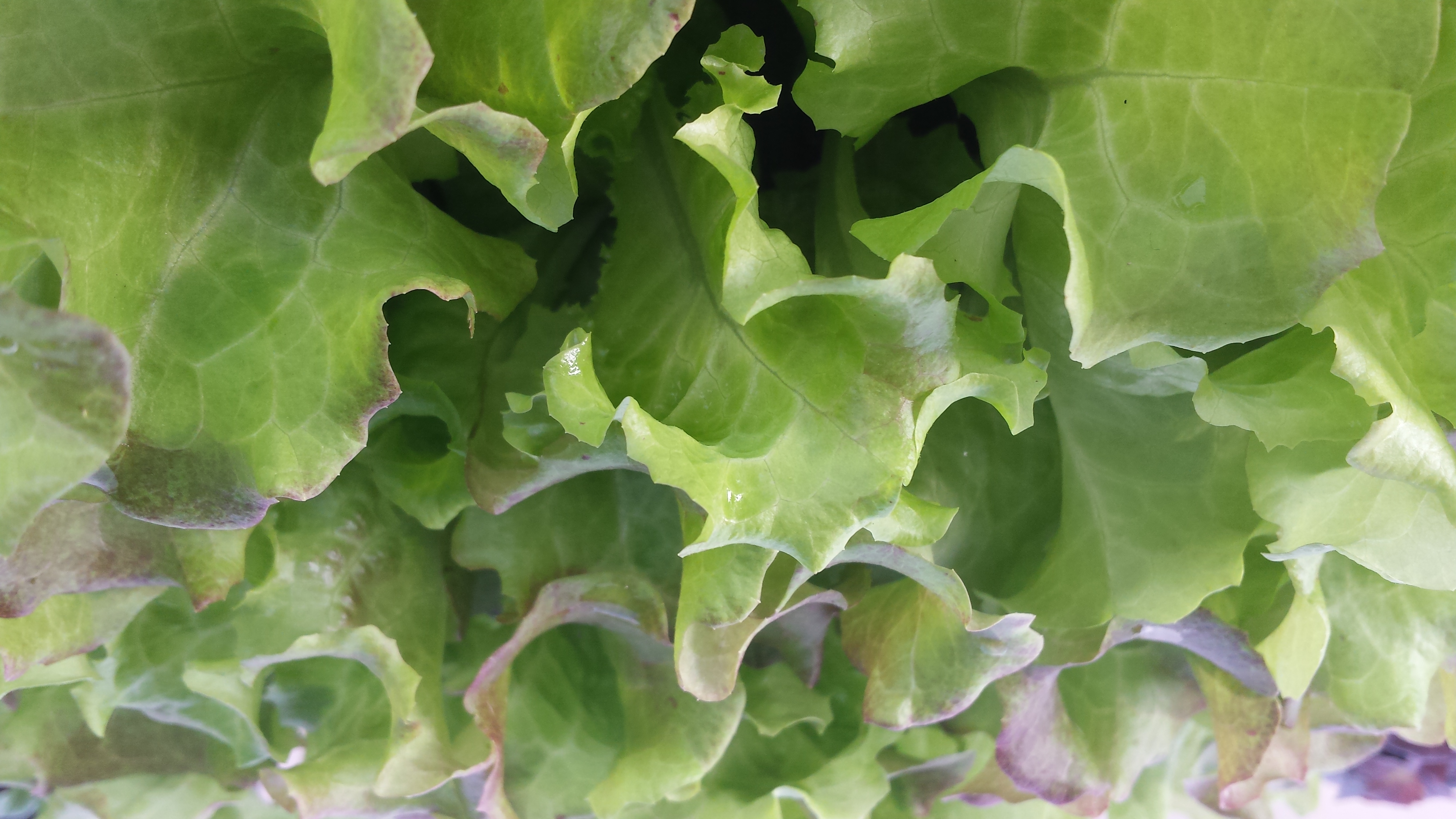 April 13th, 2017
Spring fever is running fierce this year……. like all the flooding. Hope this finds you all dried out a bit :).
The plants are all growing and growing! We are looking forward to helping you get your garden off to a fantastic start. Check out our plant variety pages to see what we will have available and pre-order for easier pick up.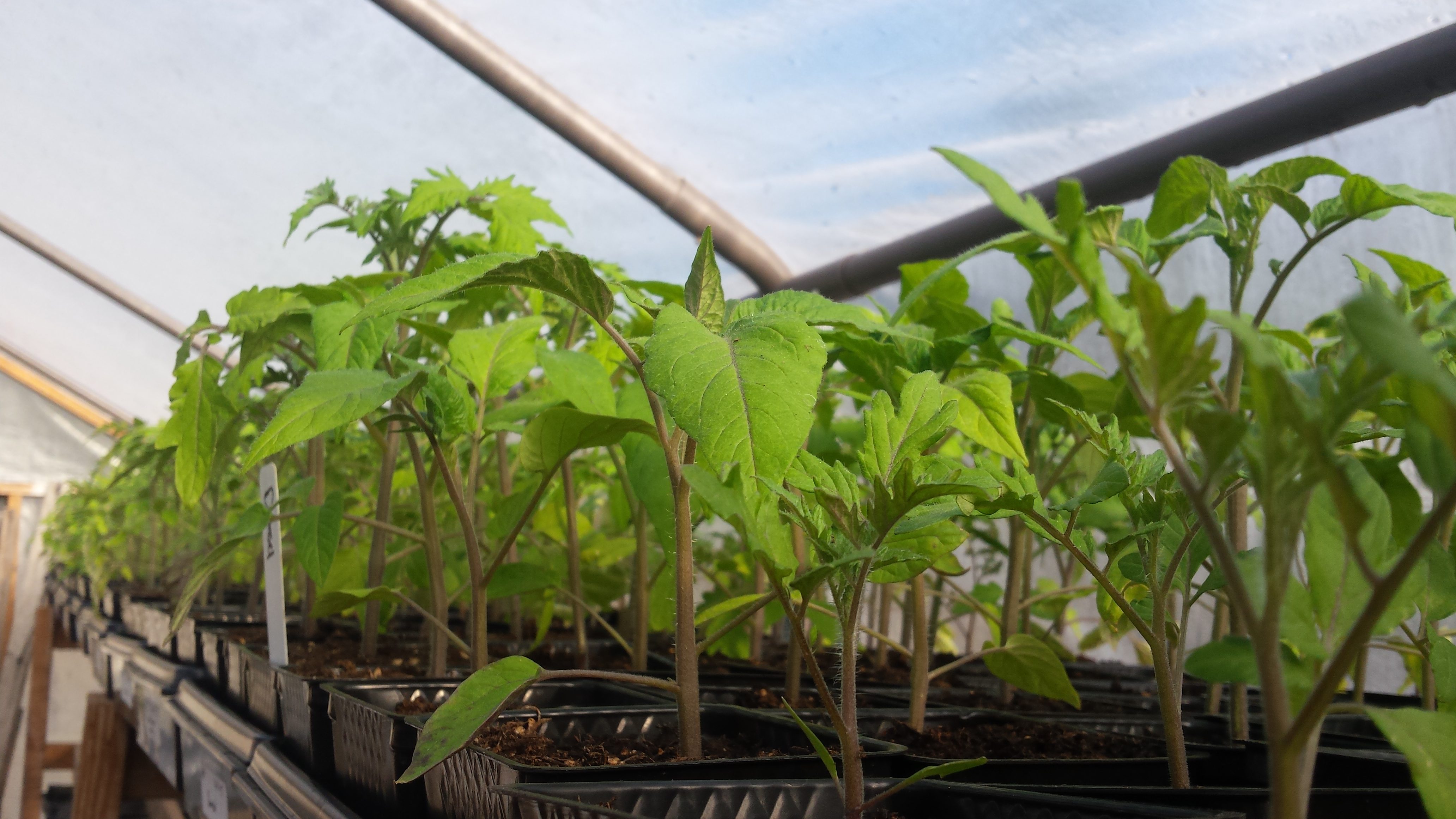 ♥April 3rd, 2017
We are very excited to tell you we have been accepted to the Liberty Lake Farmer's Market! It opens May 20th. Looking forward to making new friends and providing pure, healthy organically grown plants and produce to all of you!
March 2nd, 2017
Here it is already March 2nd. Spring is definitely approaching rapidly. As I was looking through old pictures of what we have planted other springs, I came across this lovely display of radishes. Yum! Some of the first delicious vegetables to come out of the garden. I can't wait! I just learned that because radishes are part of the brassica family, like cabbage, broccoli, etc, that radishes actually contain many vitamins and health benefits. See below for health benefits listed in an article I read. Hard to believe all that is packed into those little gems!
We will be starting radish seeds in the ground in our greenhouse in the next month so we will have a bunch for you the first day of market!

Radishes are a very good source of vitamin C – 25% of the daily recommended value – helping to rebuild tissues and blood vessels, and keeping bones and teeth strong. Vitamin C fights disease and rescues the cells from an onslaught of destructive free radicals. This is done through electrolytes and natural antioxidant action of this one vitamin, increasing immunity of the body, and helping to fight against all kinds of diseases, including cancer, heart disease, and stroke.
Folate, fiber, riboflavin, and potassium, as well as good amounts of copper, vitamin B6, magnesium, manganese, and calcium are less prominent nutrients that support the healthy properties of radishes.
It's probably no surprise that radishes contain fiber, aka indigestible carbohydrates. This keeps your system flushed and functioning with regularity and also aids in maintaining a healthy weight. Ironically, these naturally-heated veggies may help put an end to any burning sensation experienced during urination. That may be because radishes are a natural diuretic, purifying the kidney and urinary systems and relieving inflammation.
Radishes can also regulate blood pressure, relieve congestion, and prevent respiratory problems such as asthma or bronchitis. They have antibacterial, antifungal, and detoxifying properties, and contain compounds that soothe rashes, dryness, and other skin disorders.
Eating radishes can help in the removal of bilirubin, a condition evidenced by a yellow tinge in the skin, mucus membranes, or eyes, often present in newborns. This type of jaundice occurs when bilirubin builds up in bile faster than the liver can break it down and pass it through your body. Meanwhile, the beneficial properties in radishes also inhibit red blood cell damage by supplying fresh oxygen to your blood.
FEBRUARY 4TH, 2017
Onion sprouts are starting to appear!
Hard to believe spring is approaching. We received 8+ inches of snow last night with a promise by the weatherman for another 8-12 tomorrow! It took the guys a while to plow us out today plus drag all that snow off the greenhouses. We certainly don't want to see any collapse! This upcoming week we are suppose to get a high temperature up to 41 degrees! Hopefully all this snow doesn't melt too fast.
Stay warm and dry!!!
January 29th, 2017
Farm tragedies are not always avoidable. Unfortunately we woke up to a terrible one this morning. Our goats were attacked by either a dog, two coyotes or both. We lost 7 of our best animals. The assailant(s) actually did not kill any of them, however the goats were so frightened by the intruders that they "dogpiled" and suffocated. This is an extreme loss for our dairy for 2017 and more so for our hearts. Goats are lovable, personable and certainly had some of our heart strings attached. They will be missed.
WELCOME TO OUR NEW SITE!
HAPPY NEW YEAR!!
Numbers 6:25,26
25 The

Lord

make his face shine upon thee, and be gracious unto thee:
26 The

Lord

lift up his countenance upo
n thee, and give
thee peace.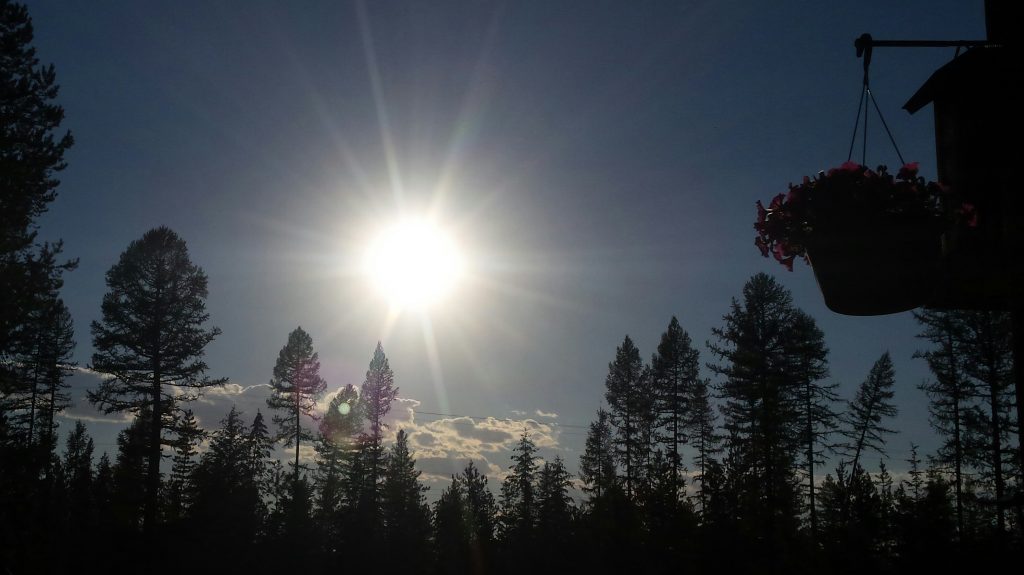 (picture taken out our front door)
May the Lord bless you all with a peaceful, restful winter season!
September 15, 2016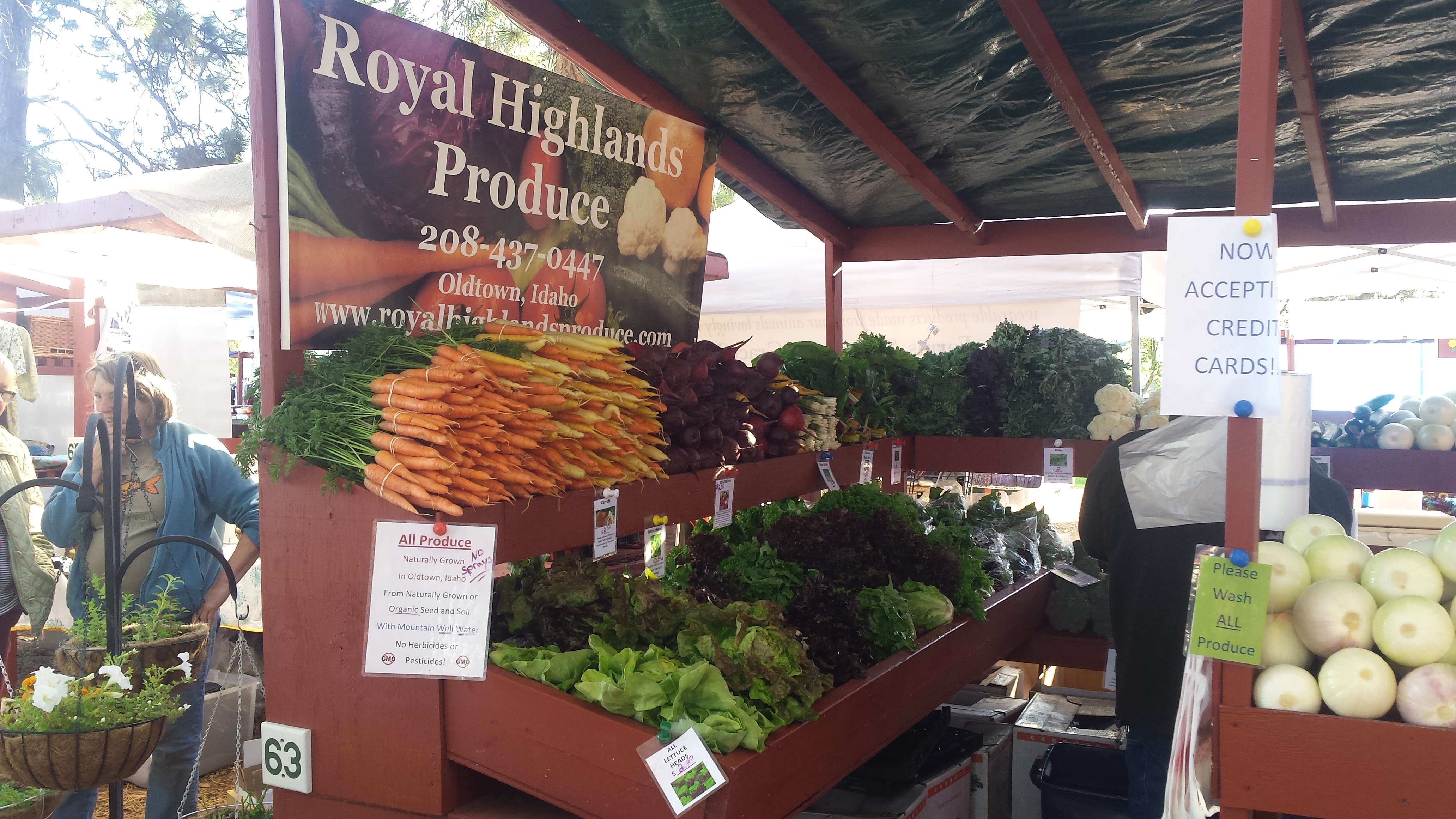 .
.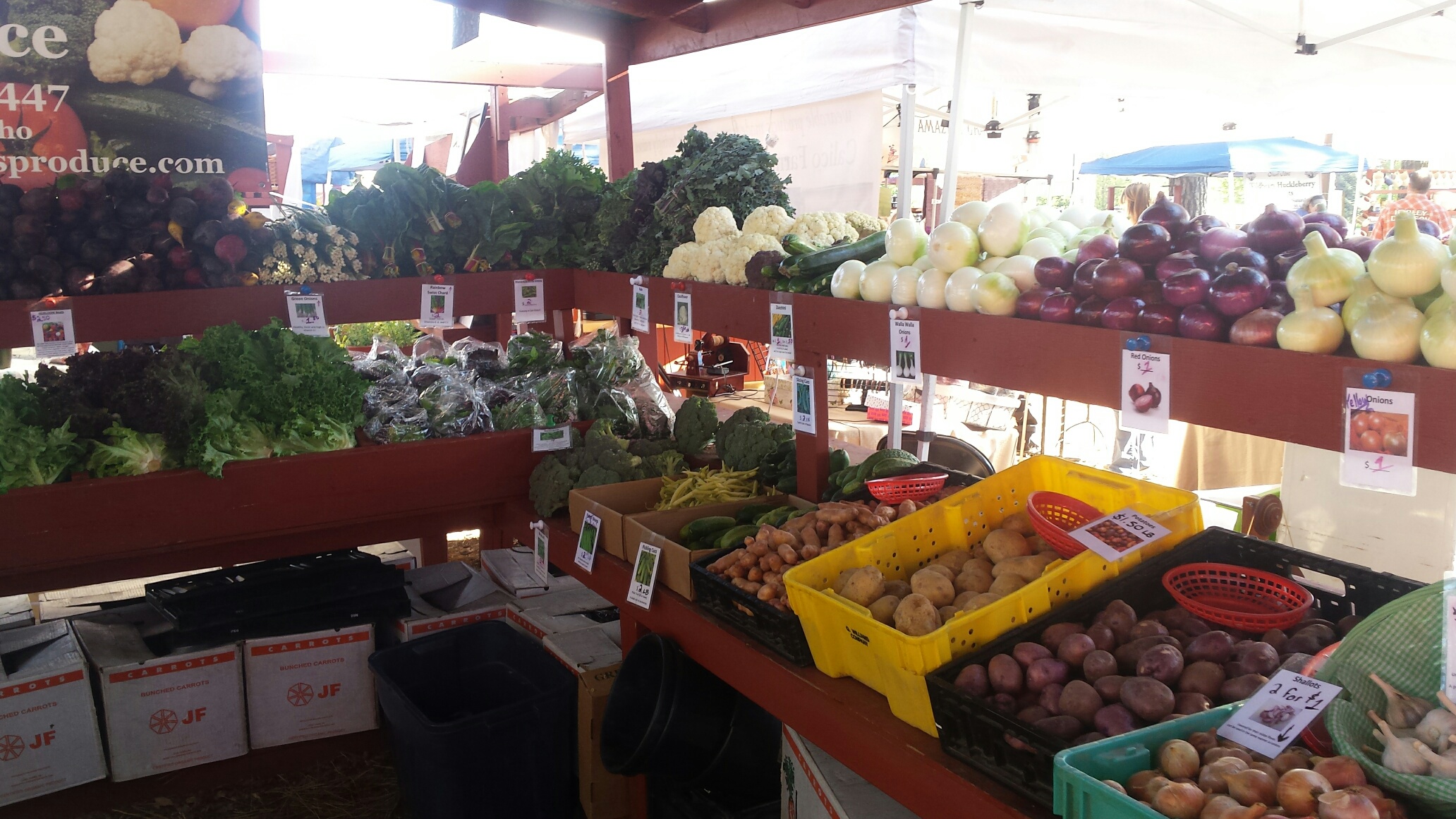 Last week at Hayden, our booth was overflowing with produce.
Come see what's available this week!
September 10, 2016
.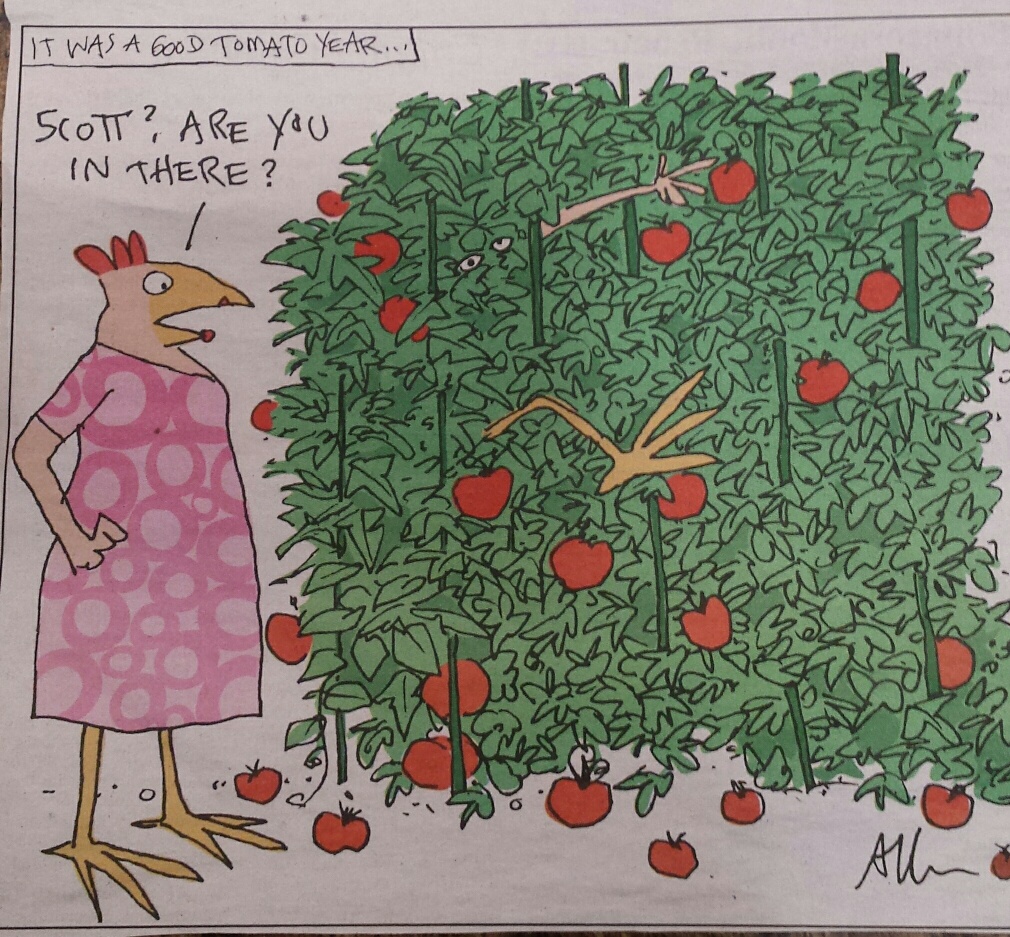 August 4, 2016
PEACHES ARE HERE AT NEWPORT FARMER'S MARKET.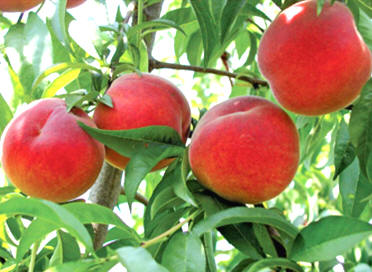 FRESHLY PICKED FROM GREENBLUFF ORCHARD—NO SPRAYS!! $3 LB YUM!!!!
_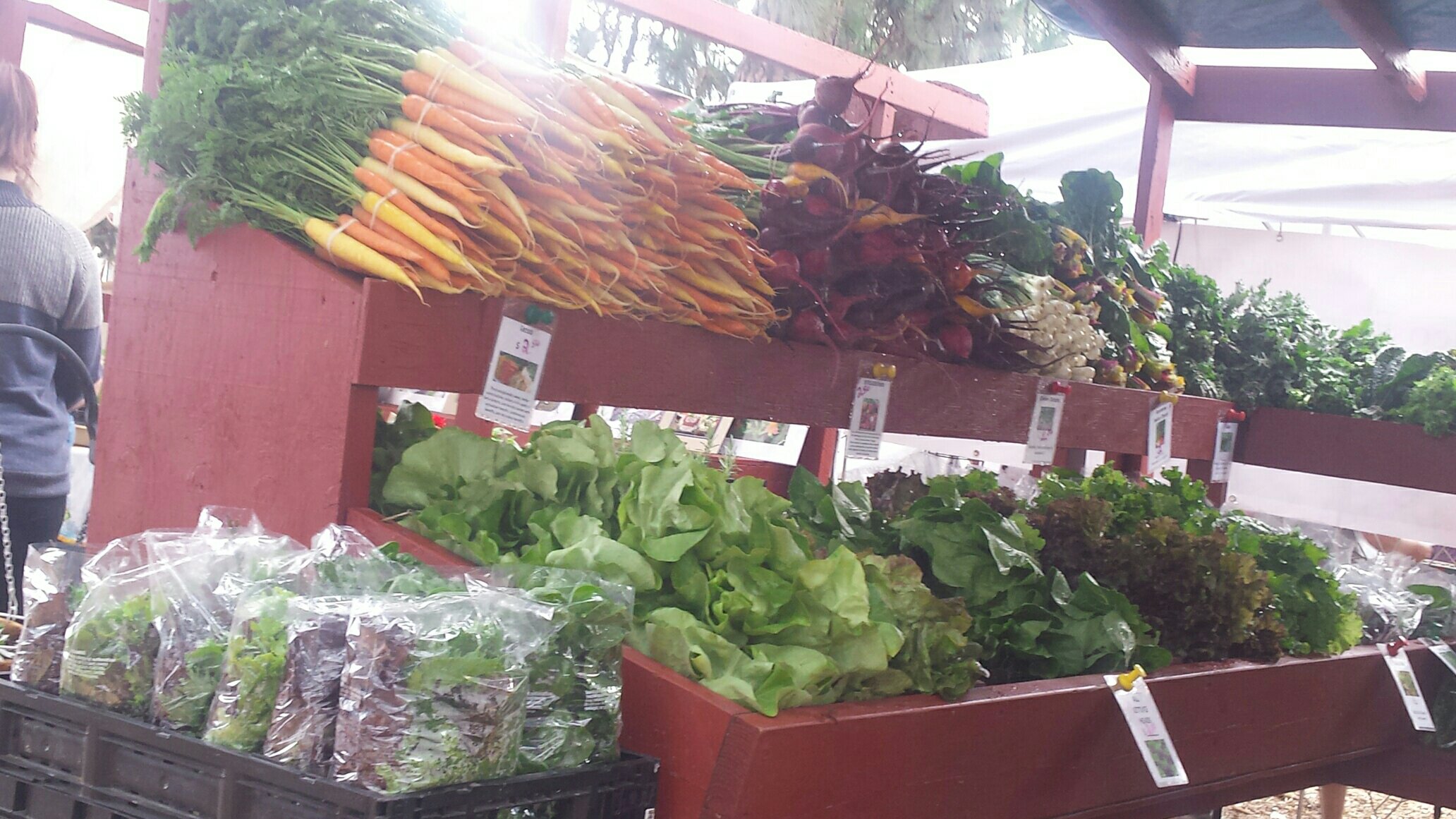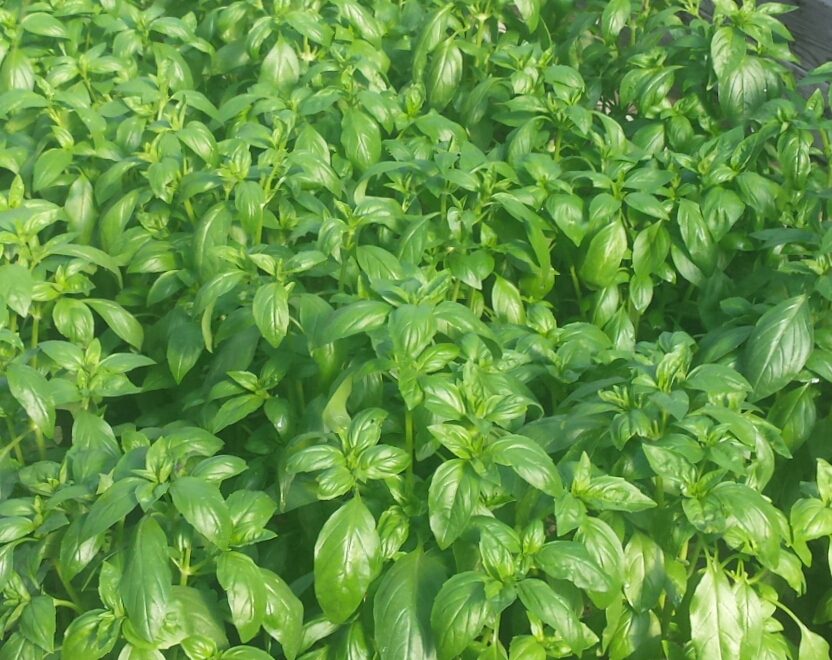 _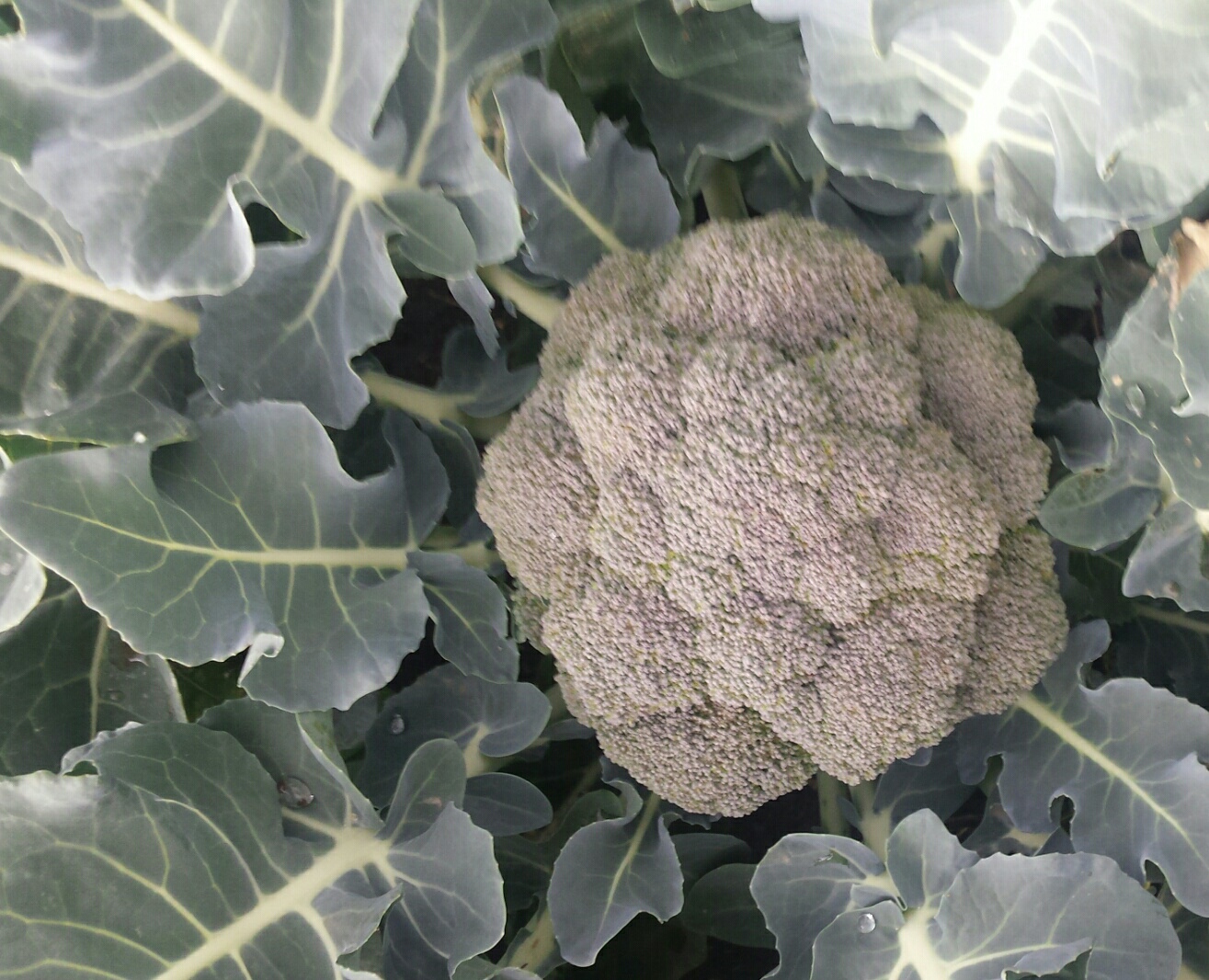 _
Produce is looking fabulous this time of the year! Even 6 year old Joshua has been enjoying finding garden surprises 🙂 !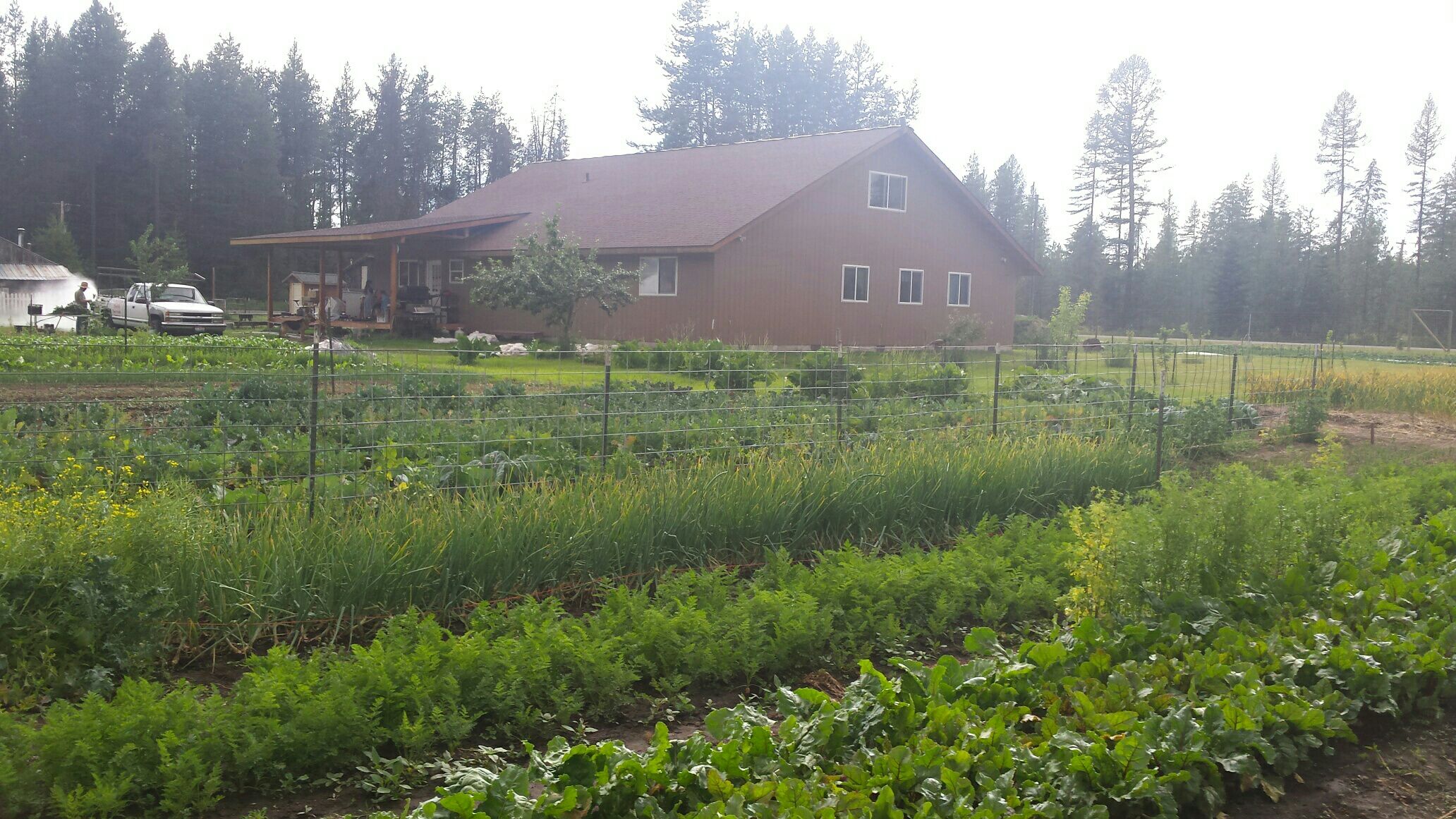 _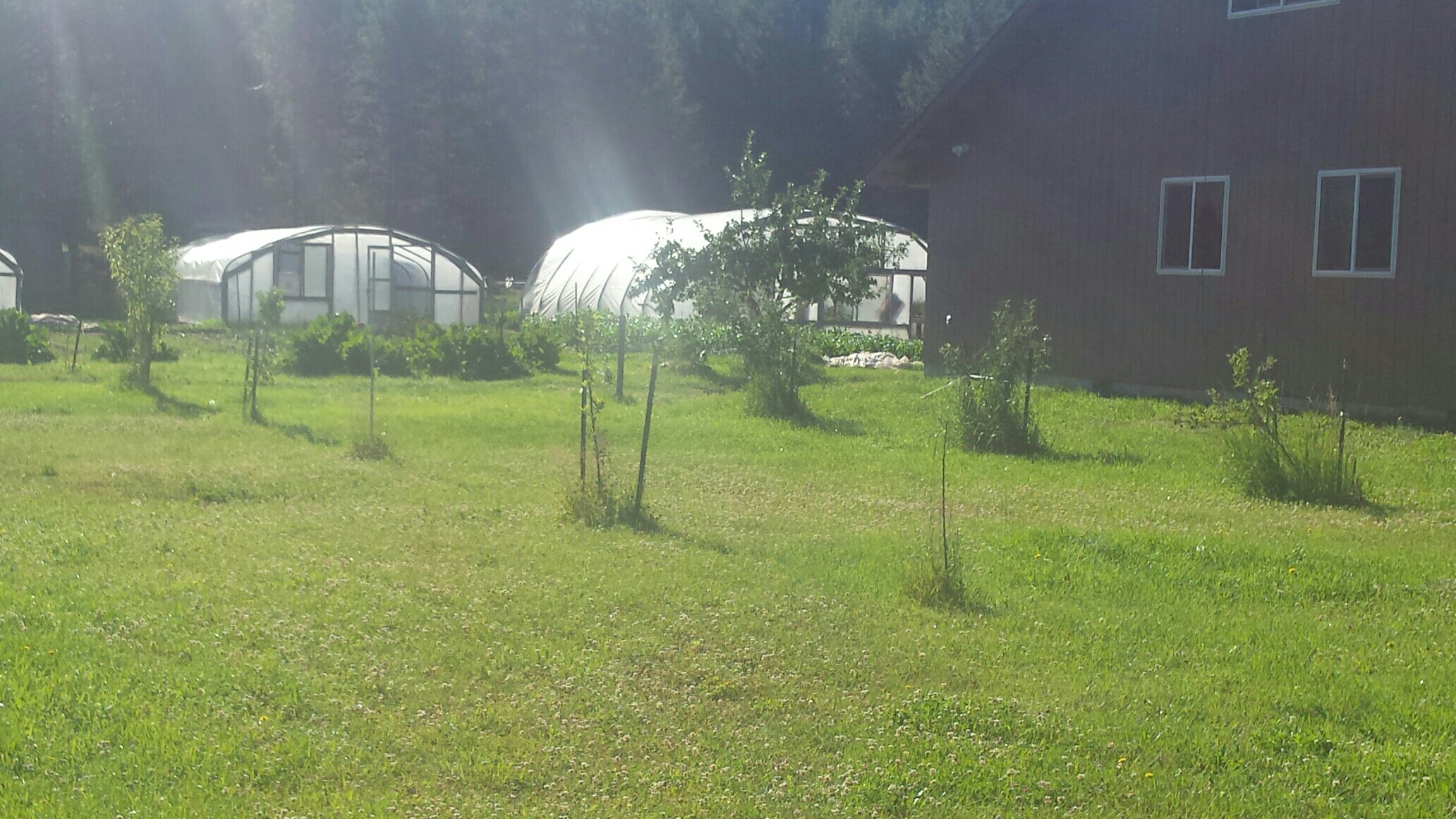 _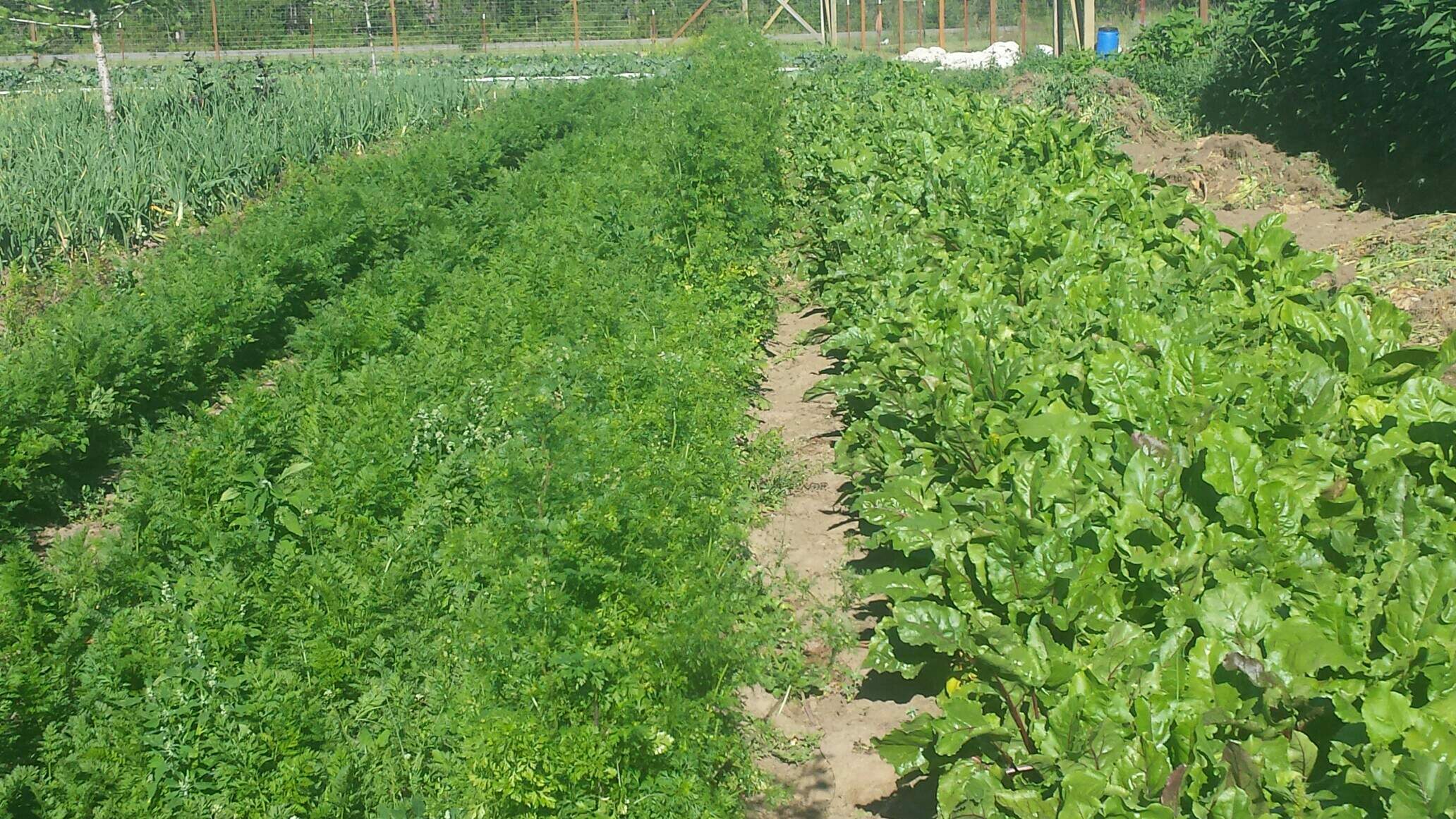 _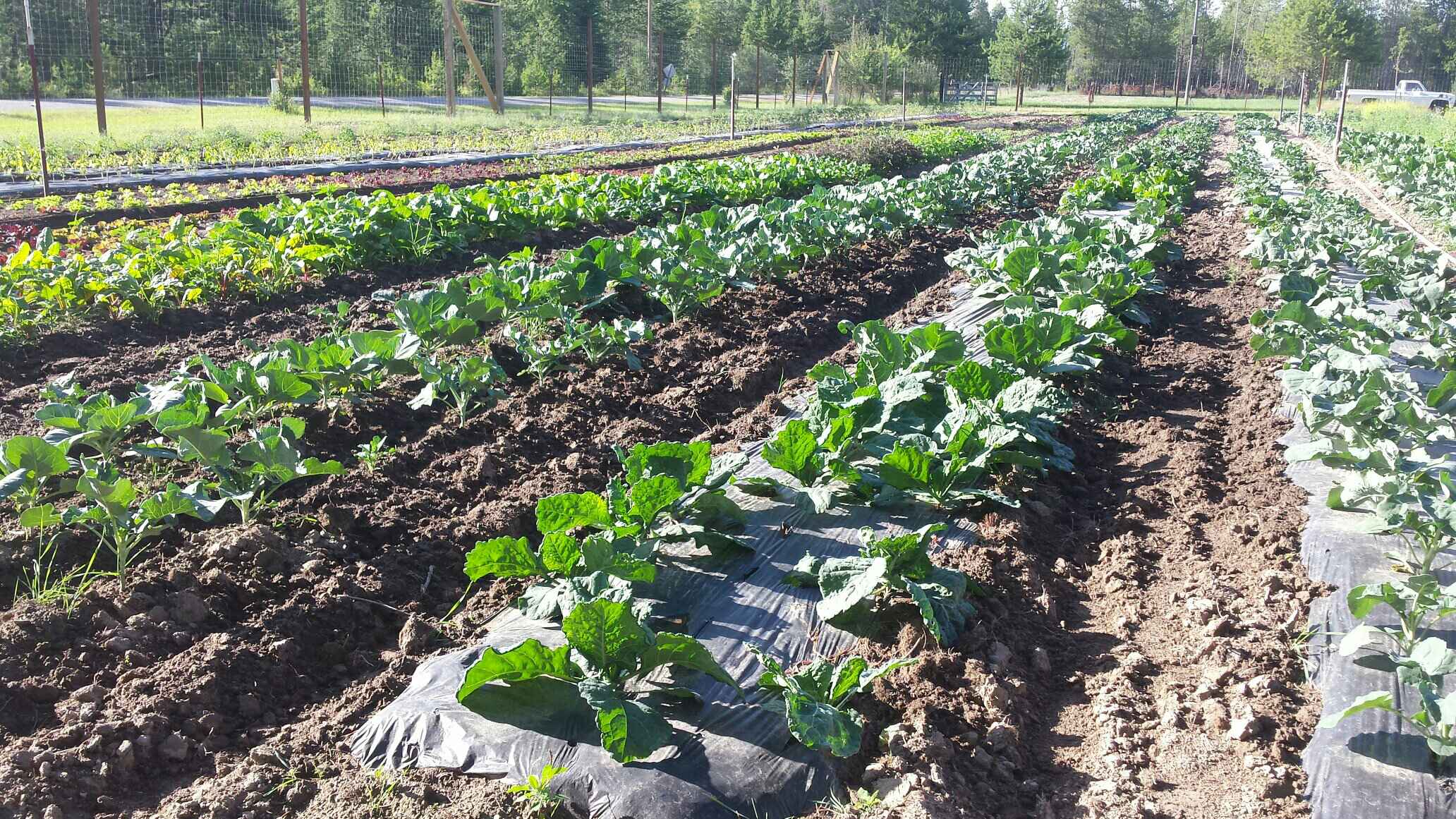 _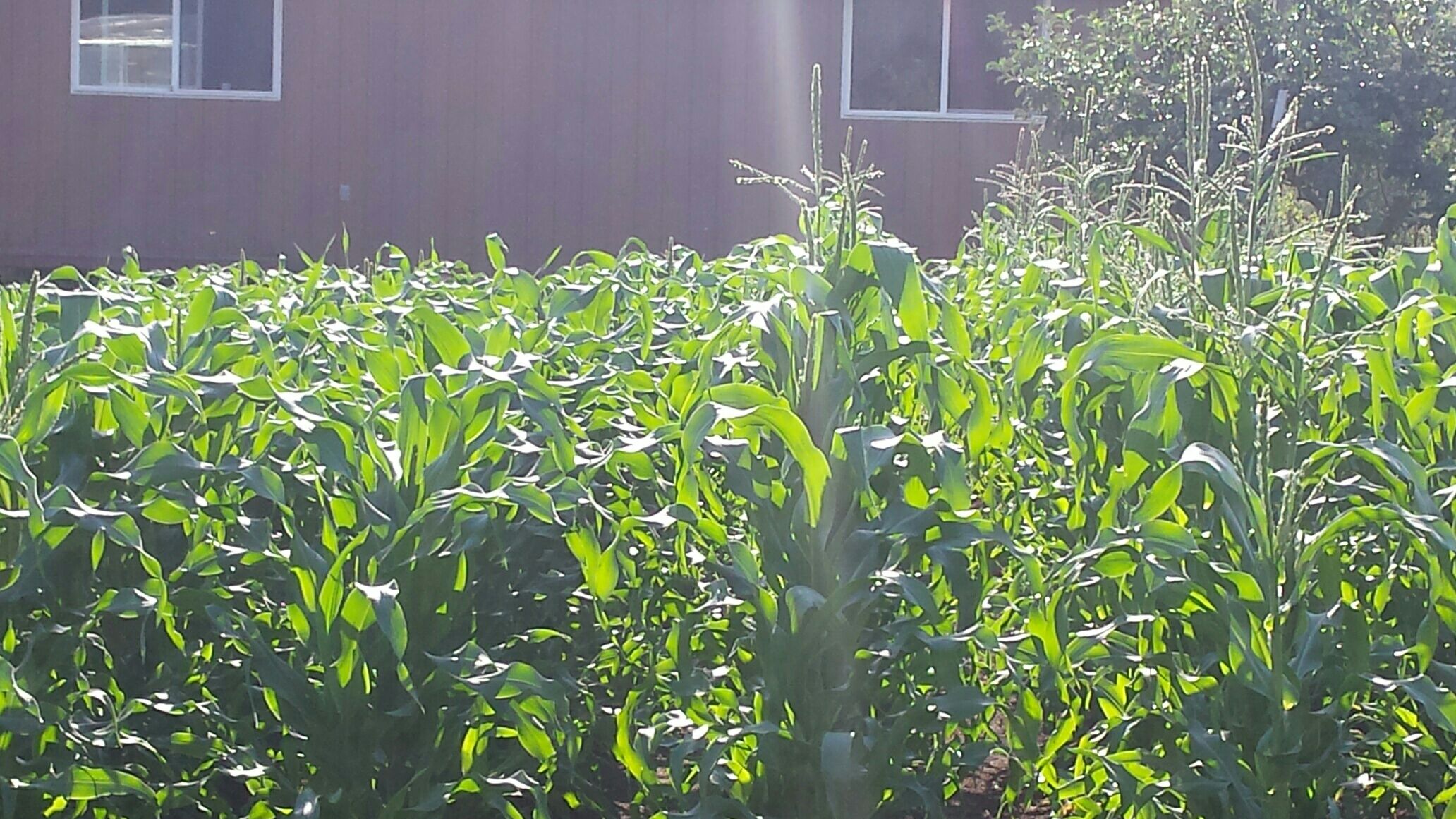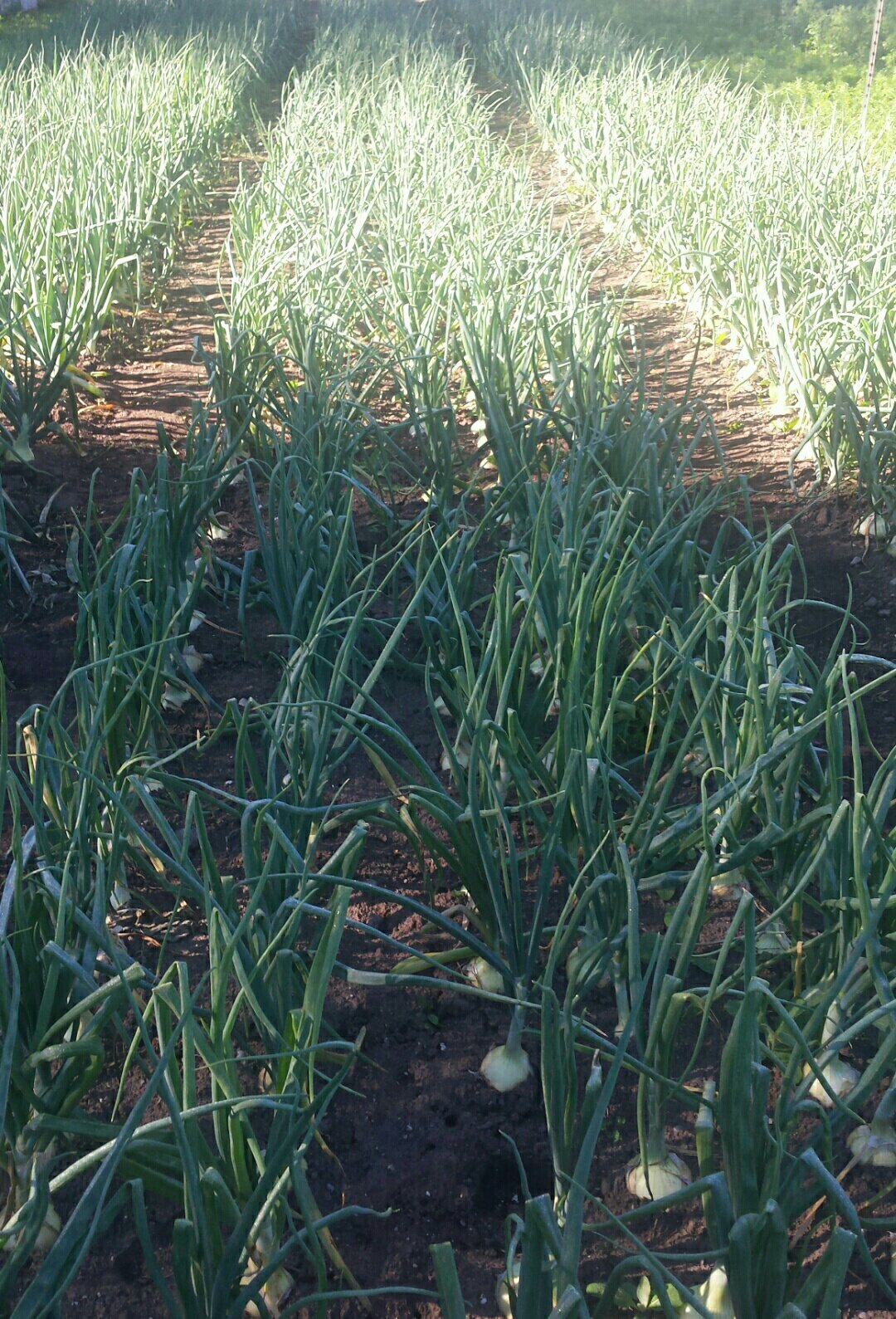 _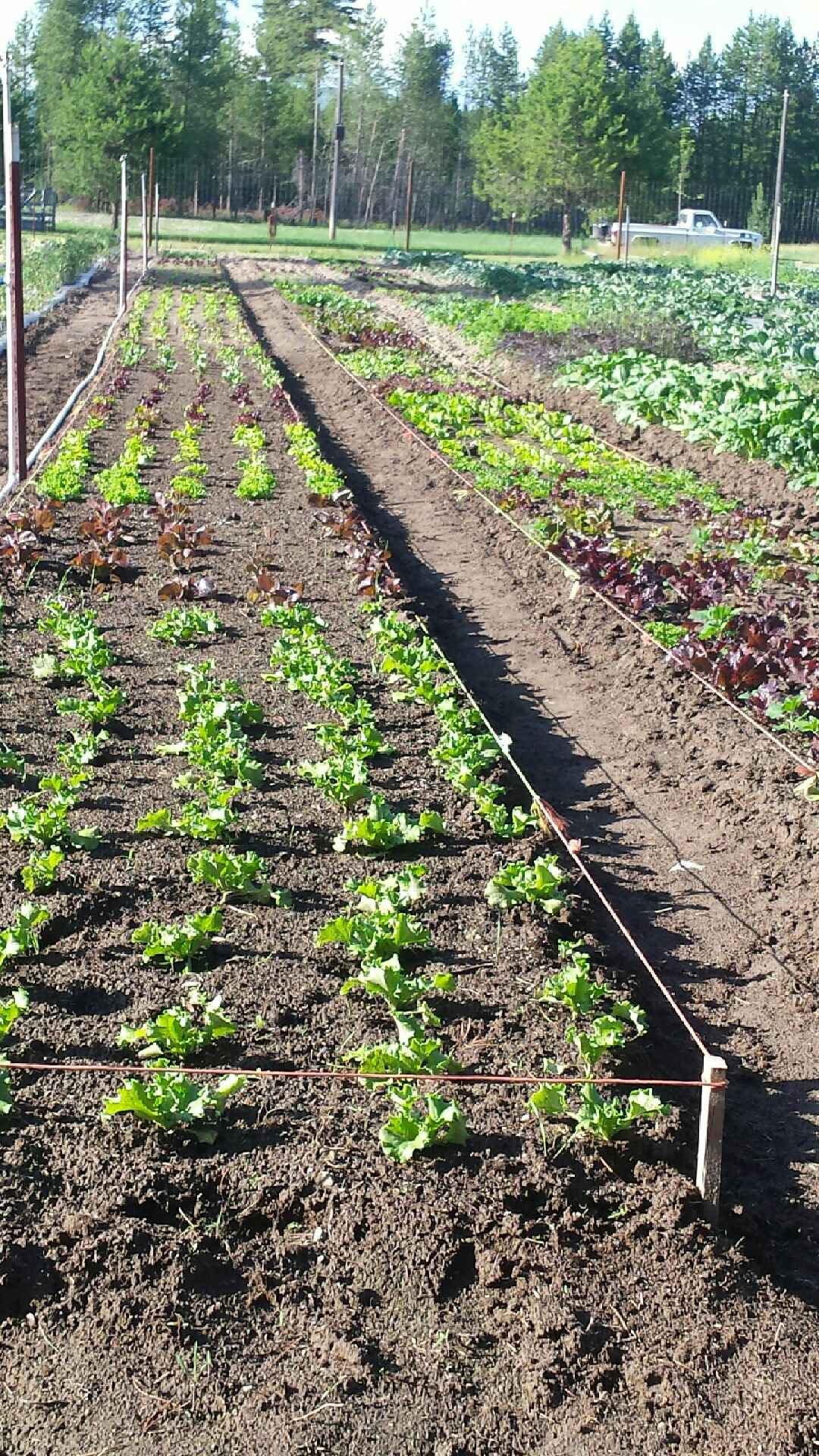 Here are some shots of the farm. Some things are already grown ready for harvest (corn is getting close!). Others are in rotation so you can have fresh lettuce, carrots, etc each week.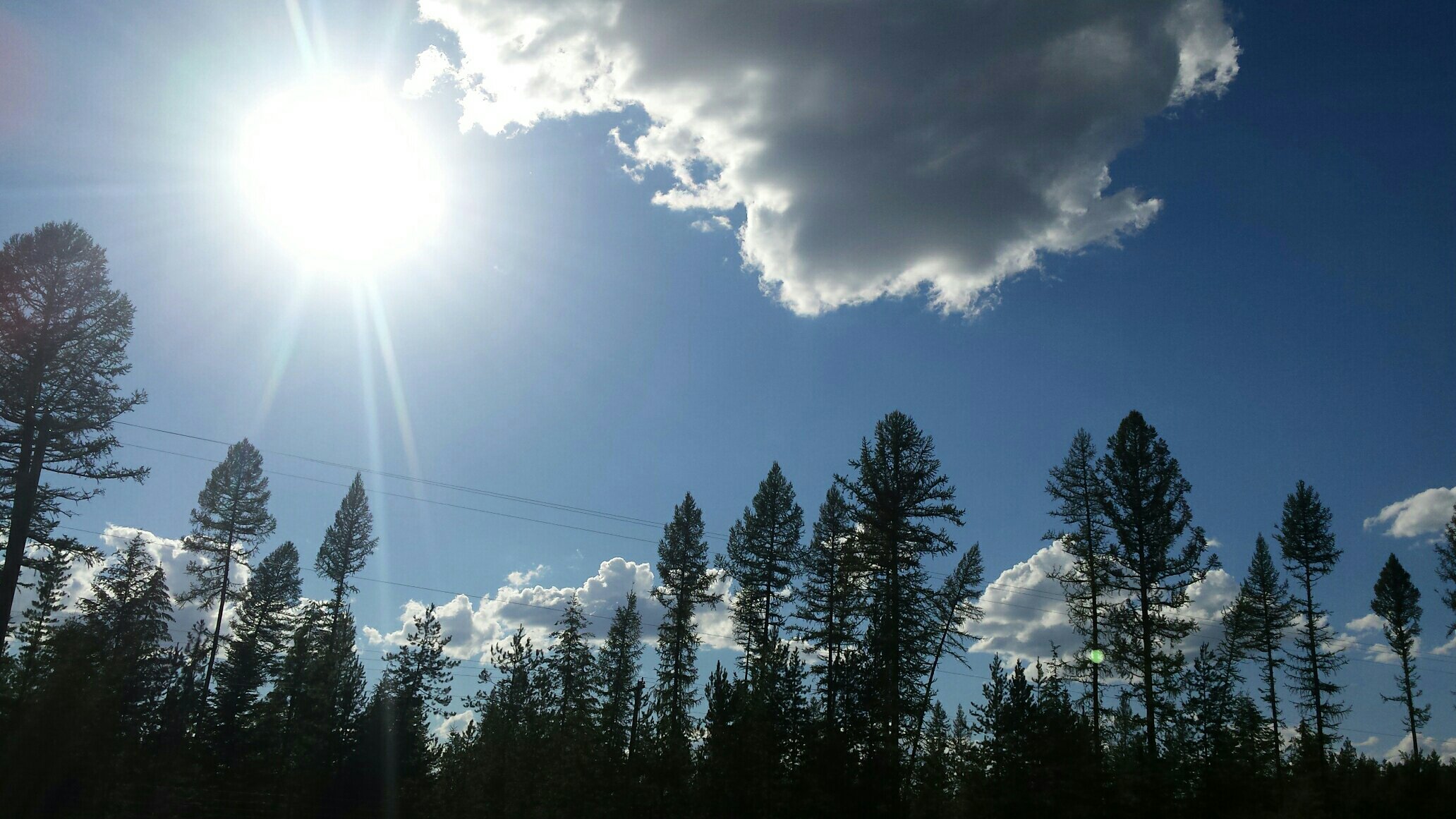 Psalm 19:1 The heavens declare the glory of God, and the firmament sheweth his handywork.
Such beauty. We are so very blessed to live in such a beautiful place.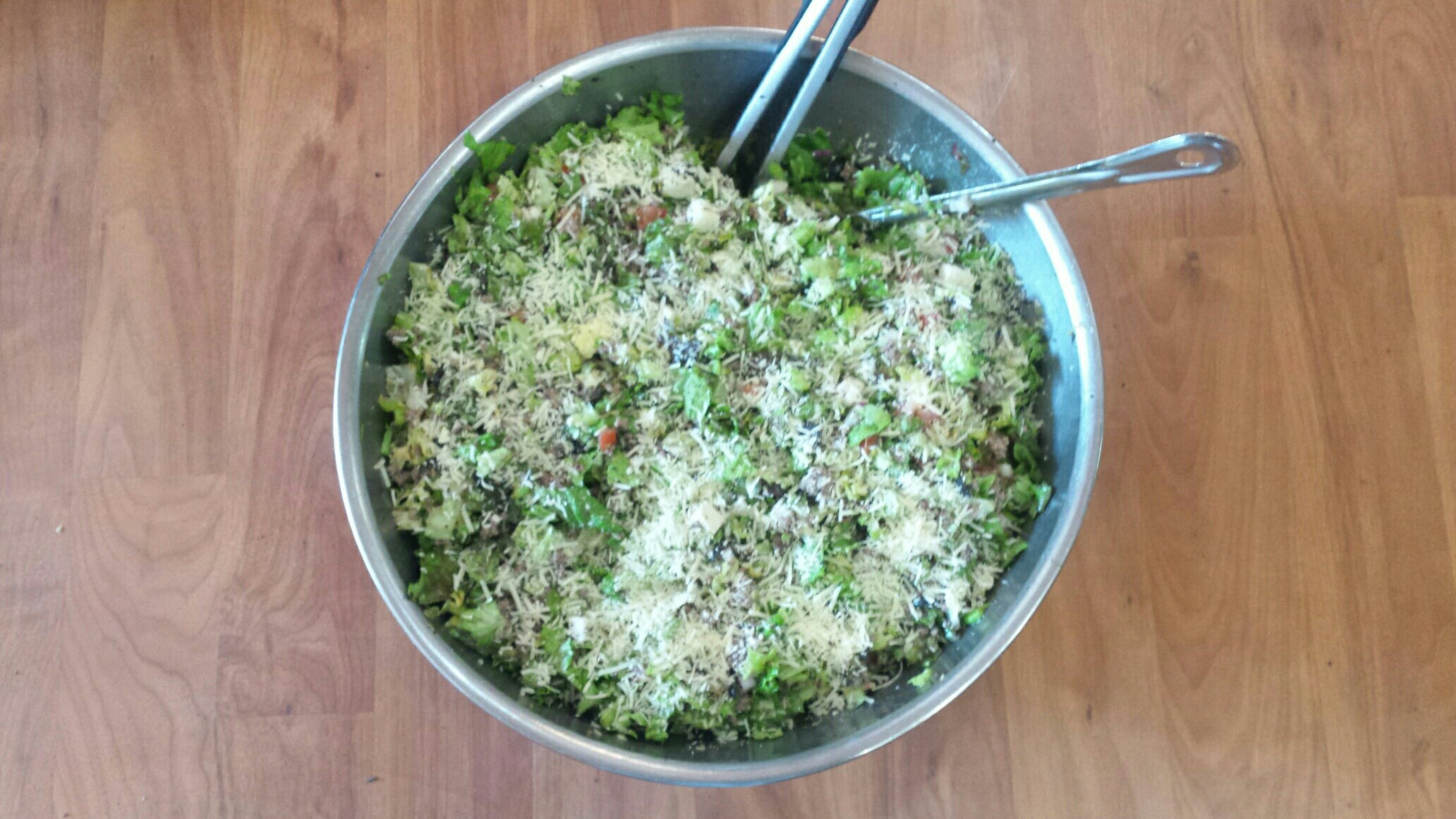 What an amazing salad. You all should DEFINITELY try this one. I made this up and had it the week of Scott's birthday, the whole bowl was scrapped clean and Scott thought it was so good he wanted it for his birthday dinner! Here is the recipe. ….
Mama's Italian Salad
Fresh lettuce
Tons of tomatoes finely chopped
Hamburger seasoned with italian seasonings
Royal Highlands fresh mozzarella cubed
Olives sliced
Red Onions diced
Topped with dressing– Olive oil, red wine vinegar, salt, pepper, minced garlic, minced olives, fresh basil minced
Toss dressing into salad, sprinkle with parmesan, serve basil garlic or mediterranean chevre on the side.
YUM!!!! ENJOY!!!!
.
Cherry Picking 2016
We just picked loads of beautiful fresh cherries for you locally at Green Bluff. Come pick them up at the Newport Farmer's Market on Saturday July 2nd! See you then!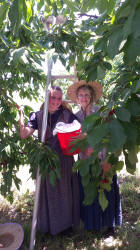 _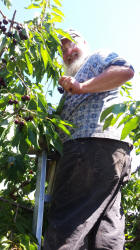 _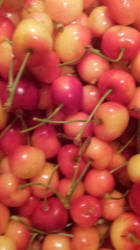 _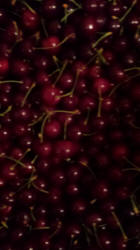 _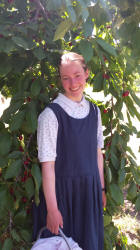 _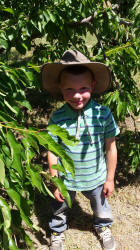 _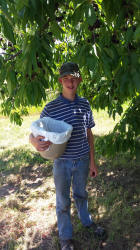 _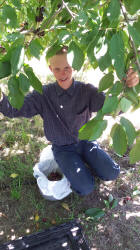 _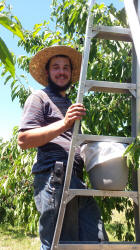 _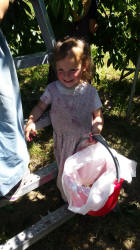 _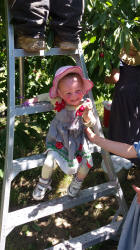 Fencing 2016
This week's projects included fencing our front field. More ground so we can grow more amazing produce for YOU!
___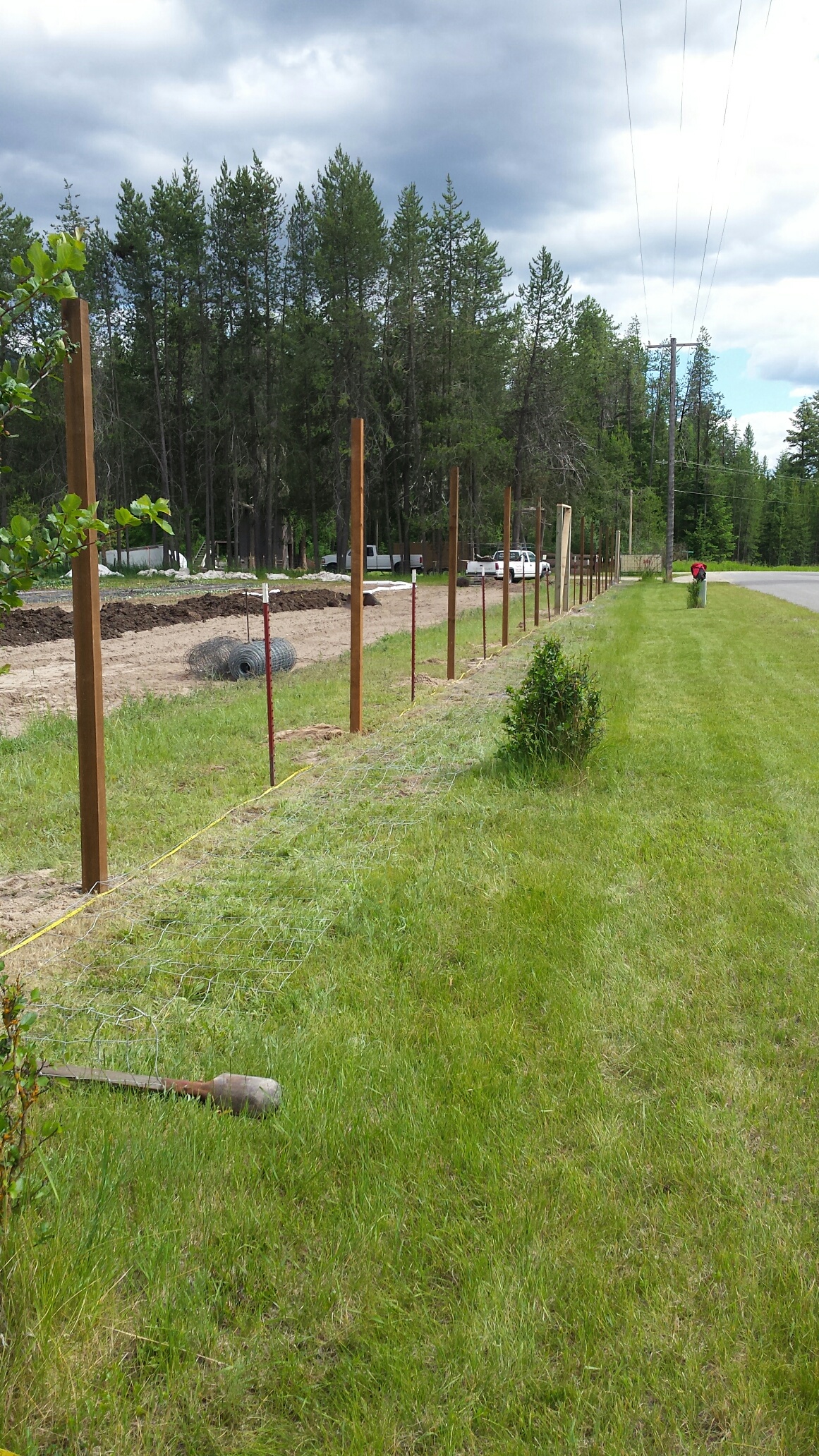 June 14, 2016: A few recent pictures…..
.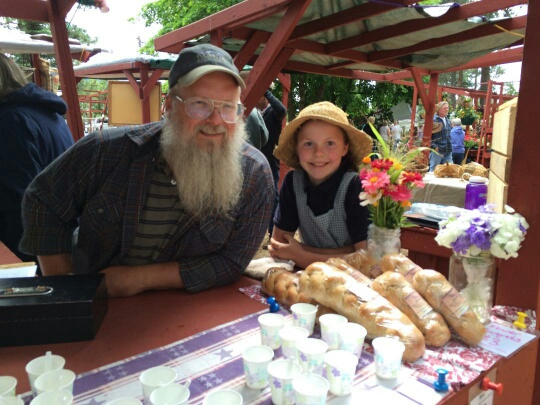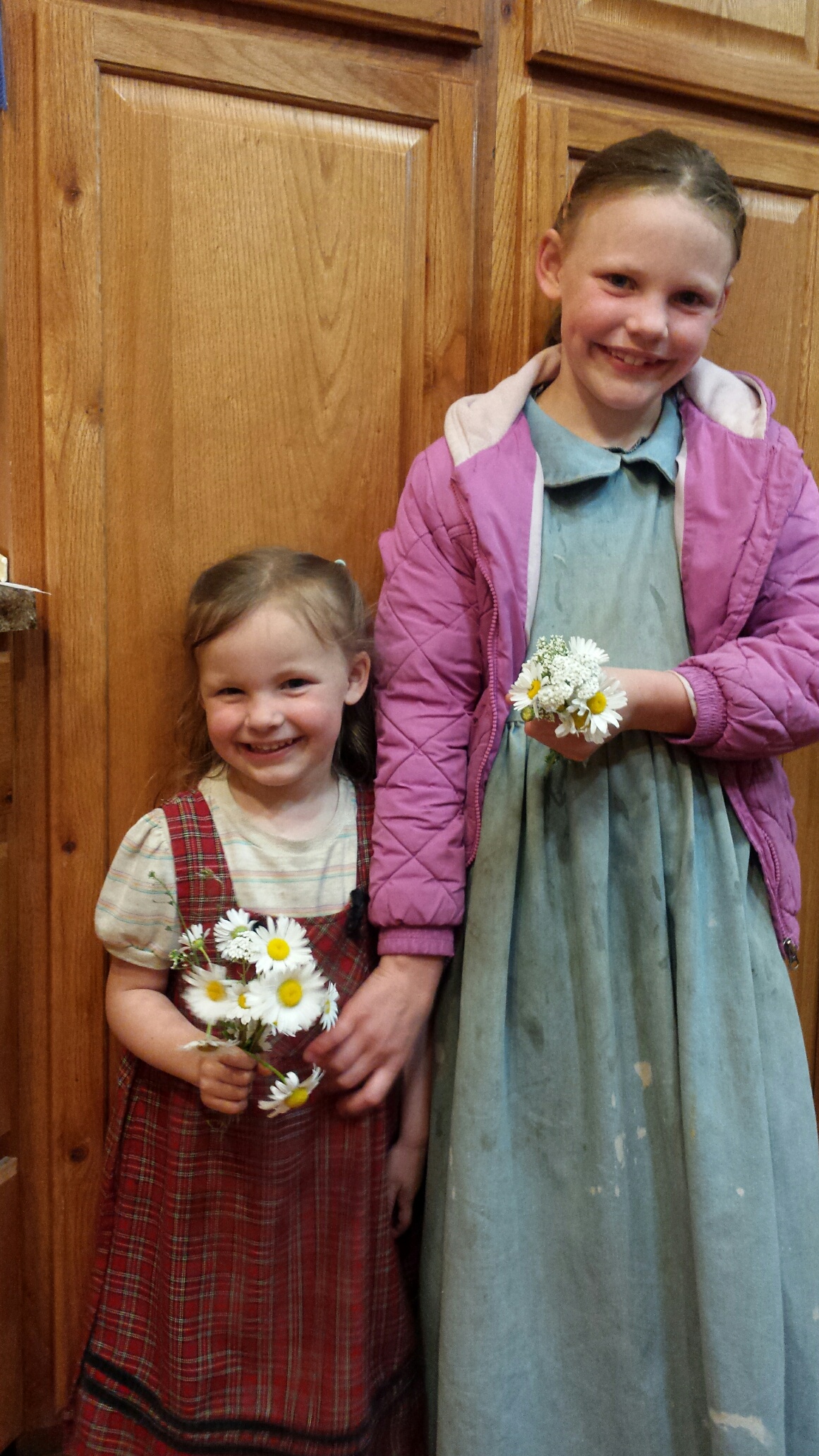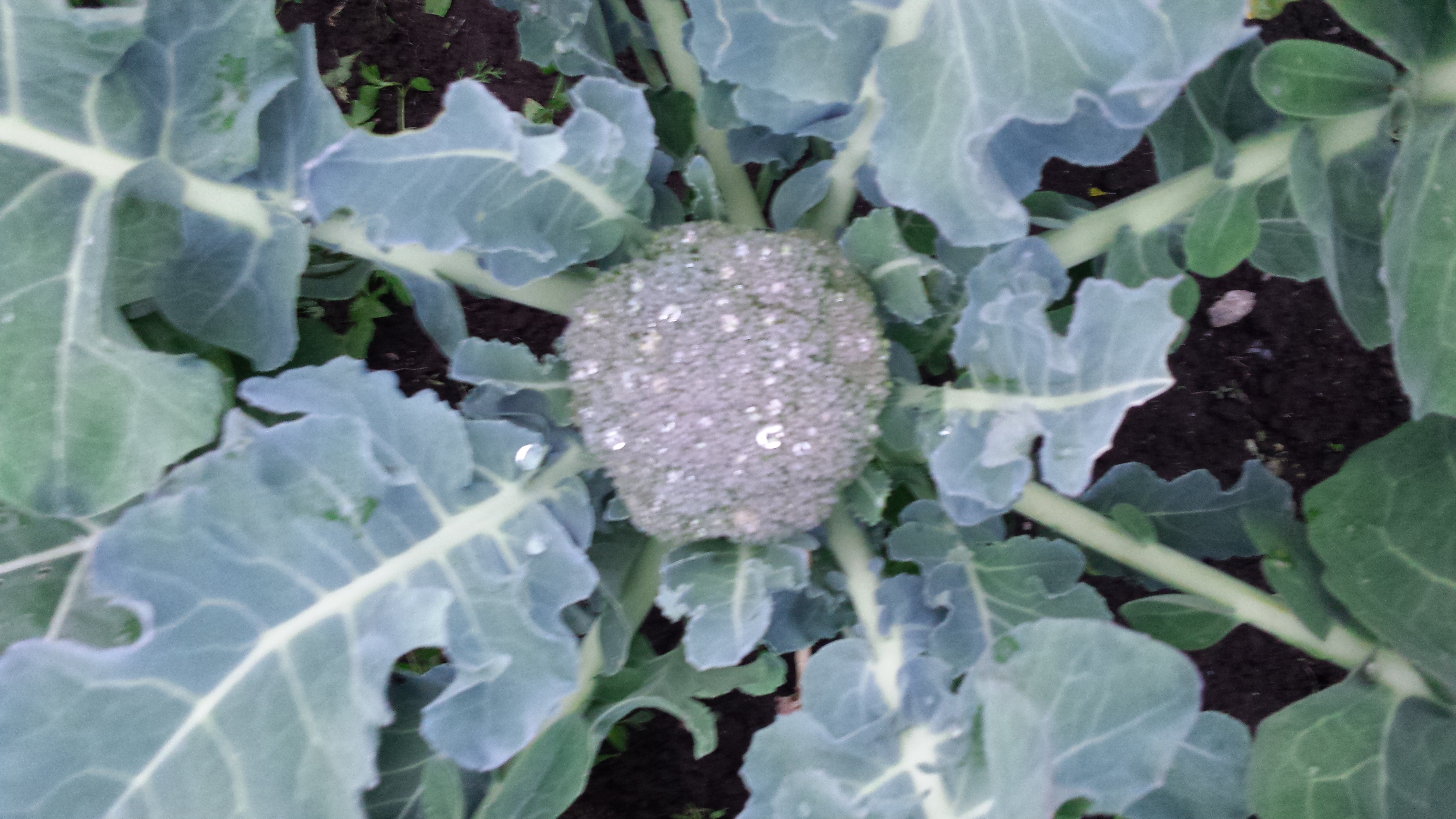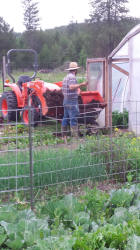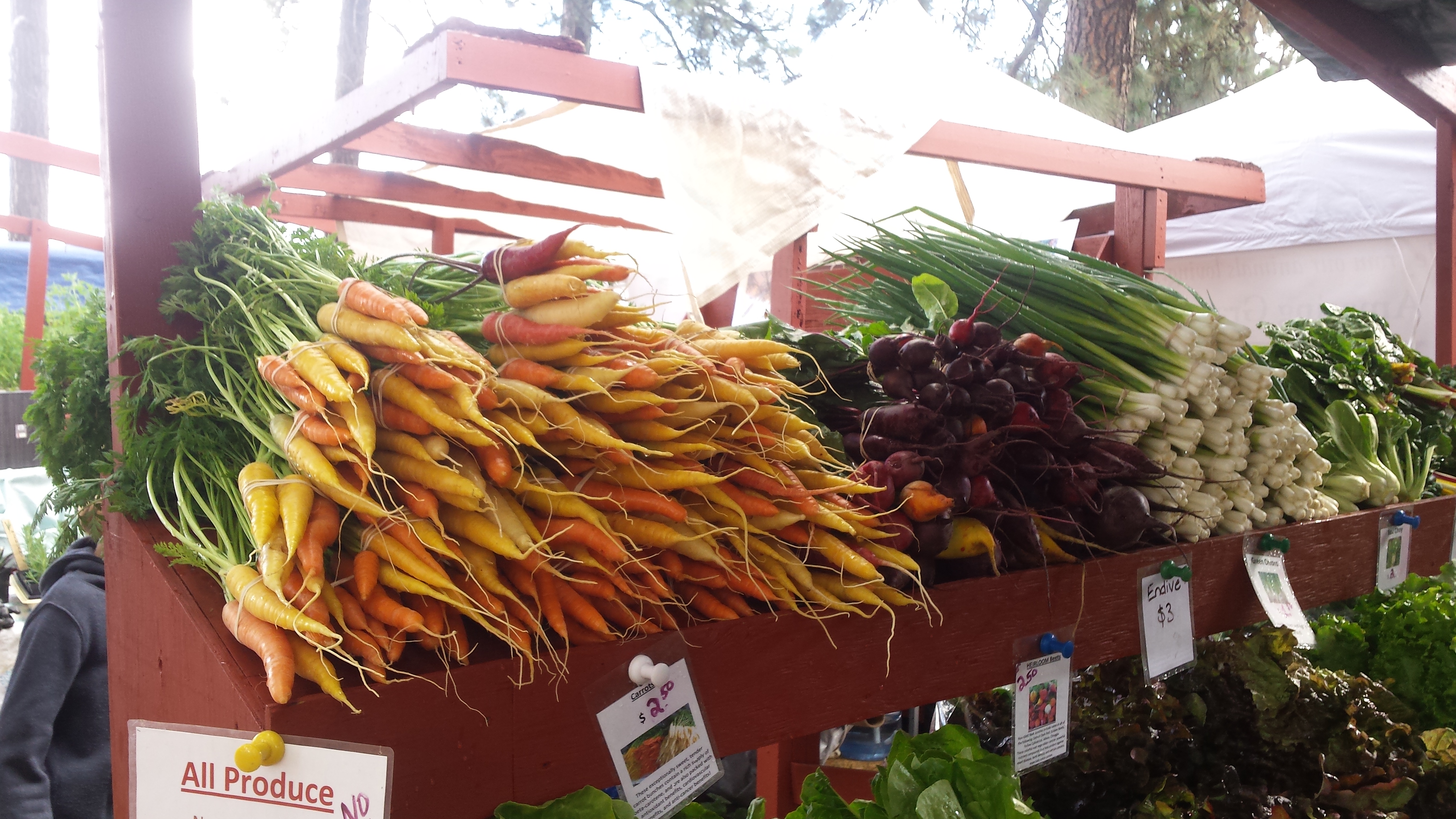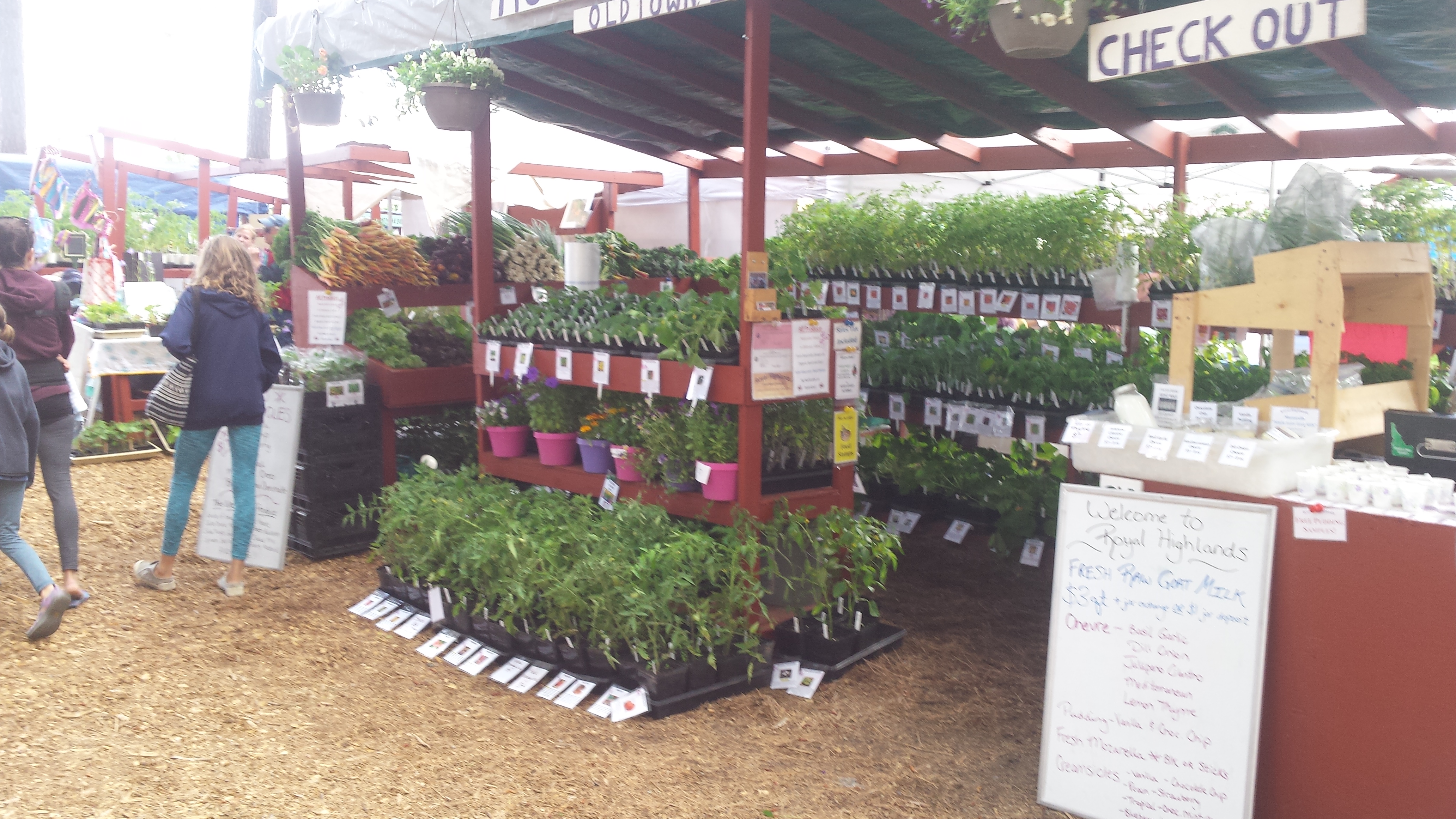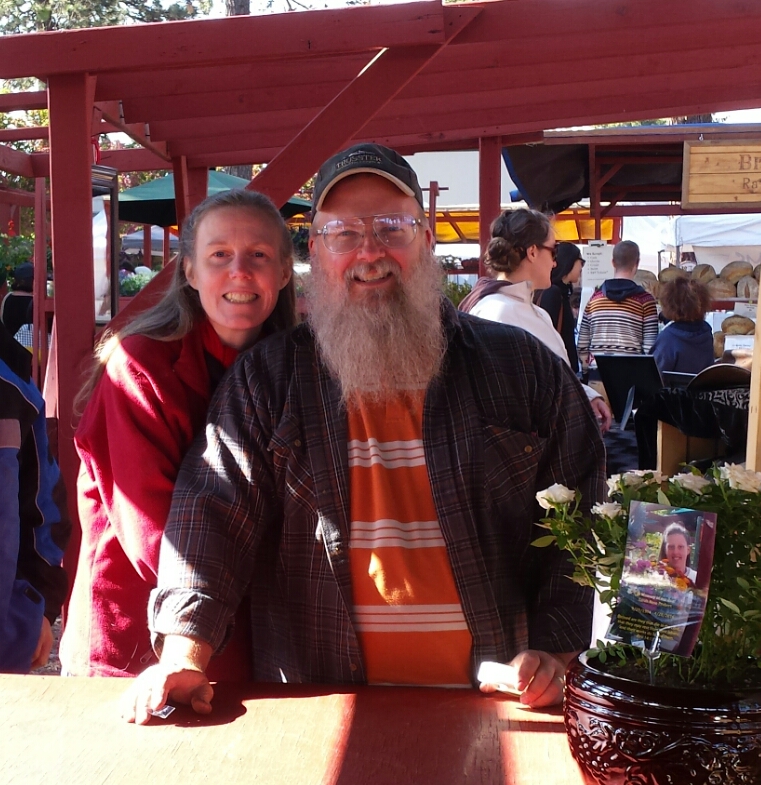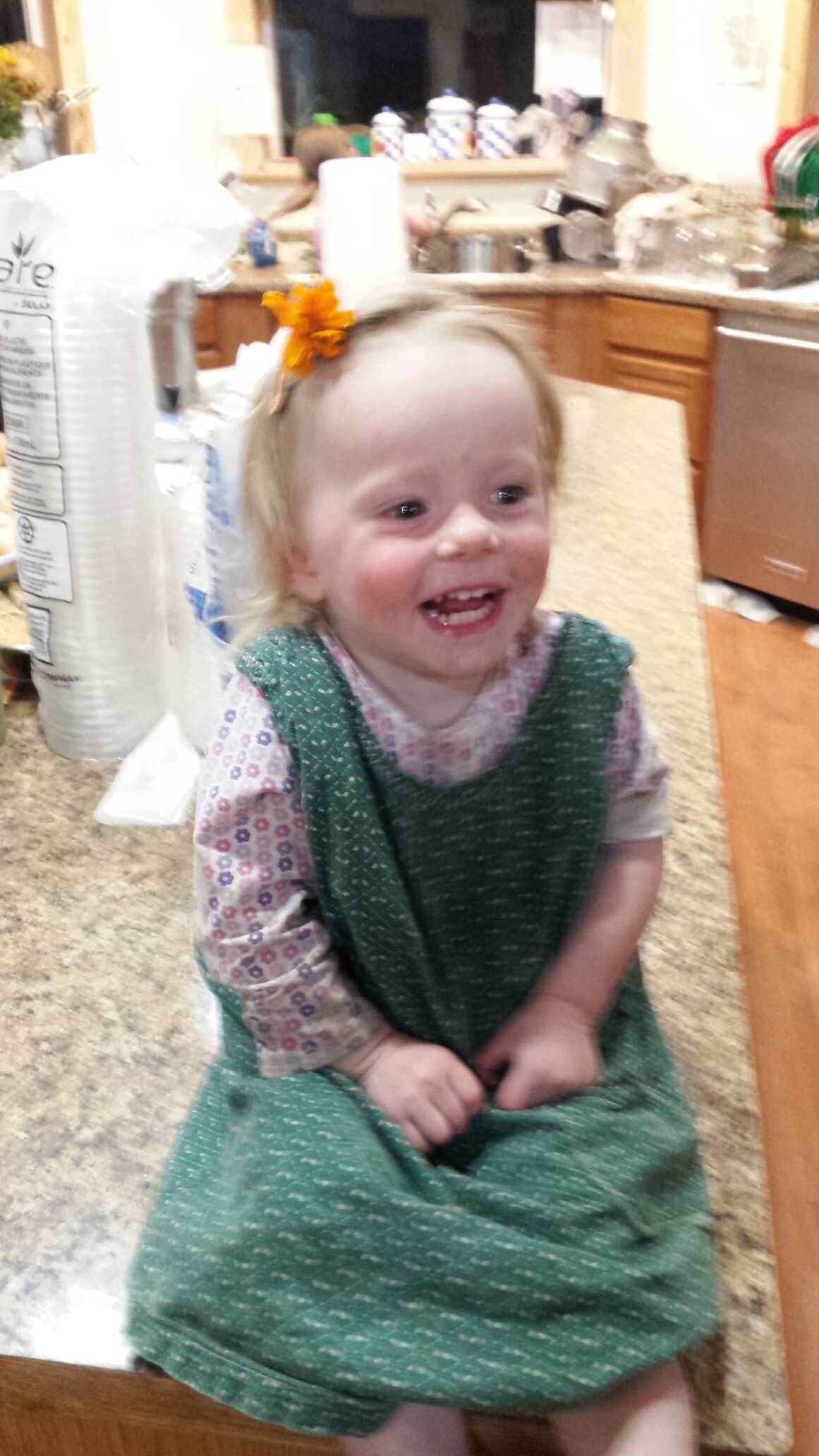 .
June 10, 2016: Our new kittens….. Free to good homes in only 2 weeks! So very sweet!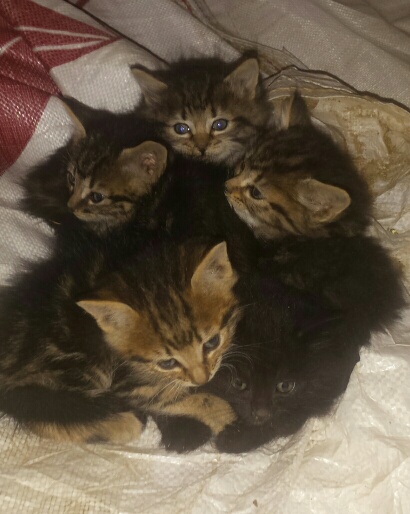 Milk Room Crew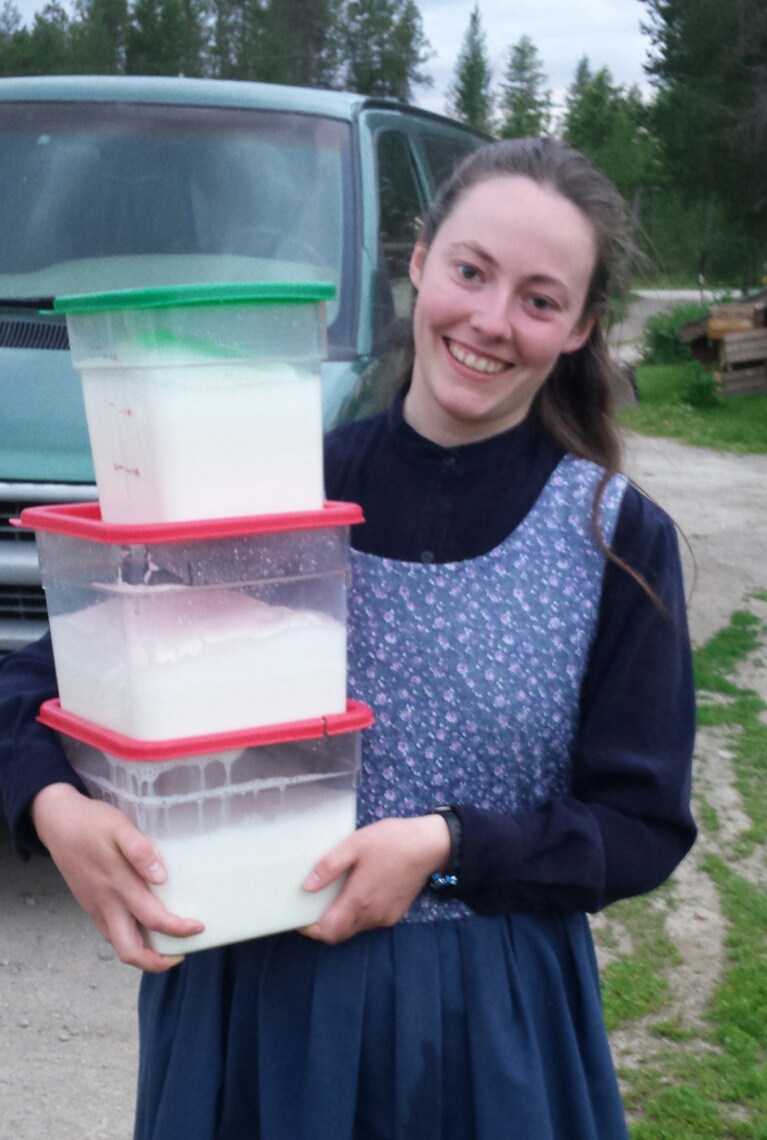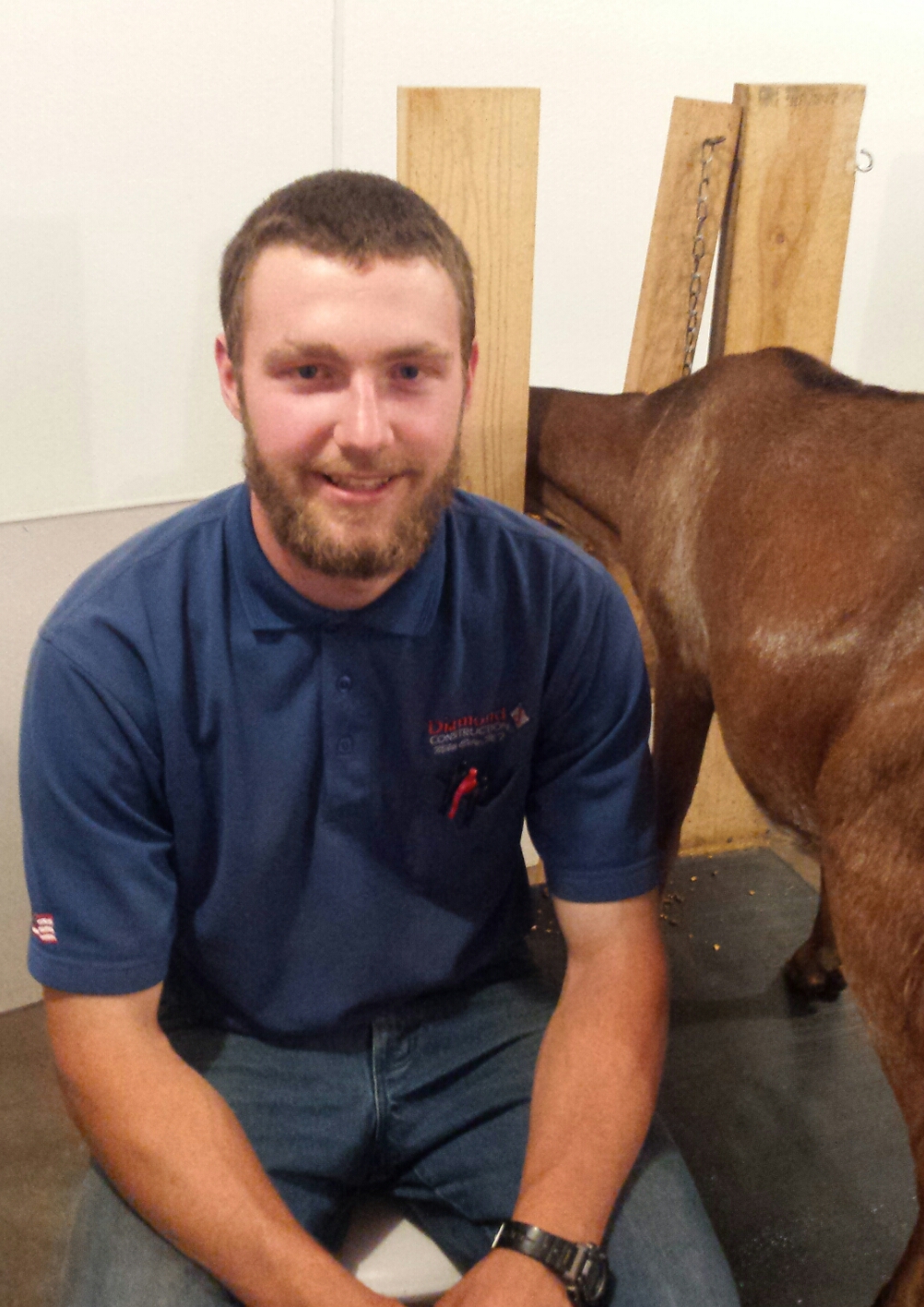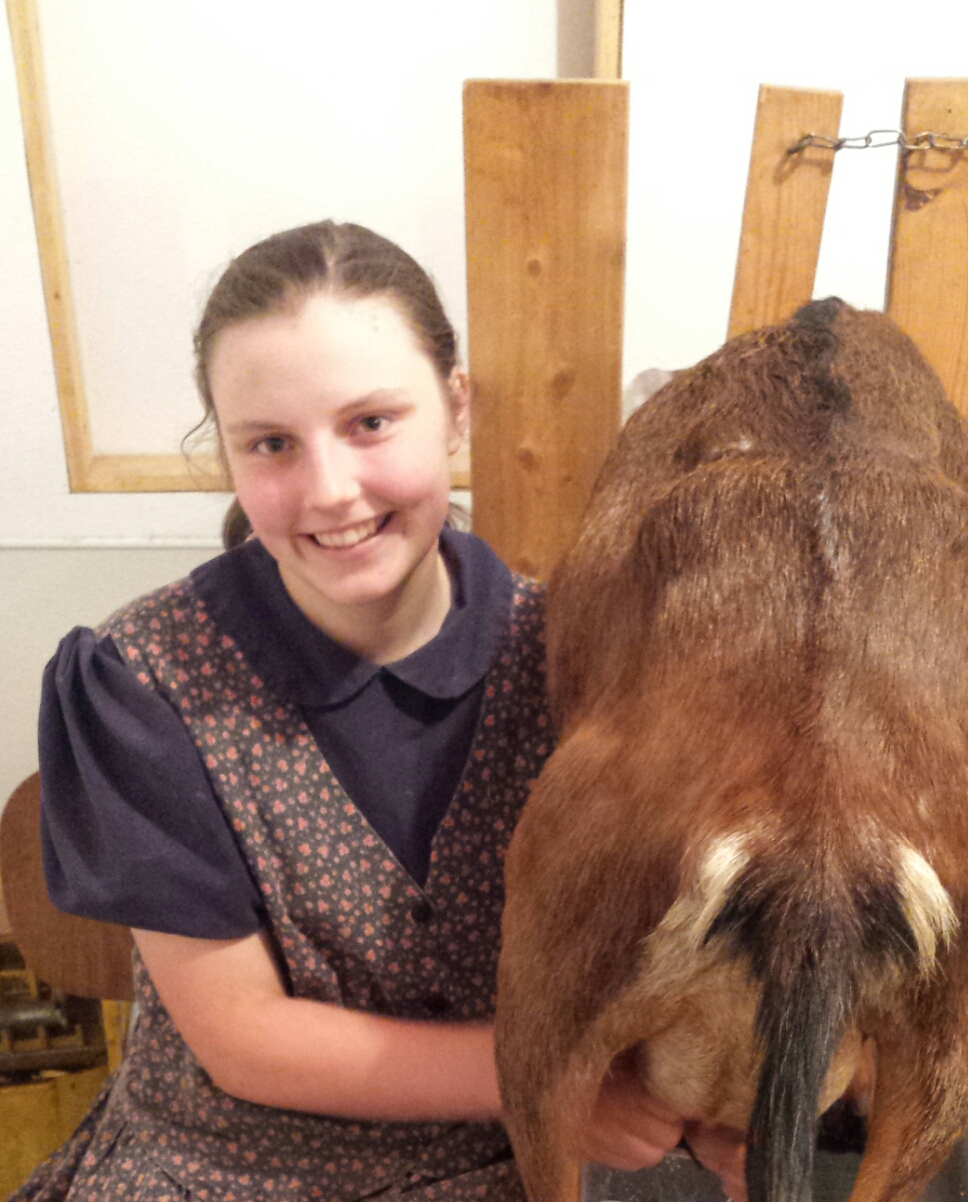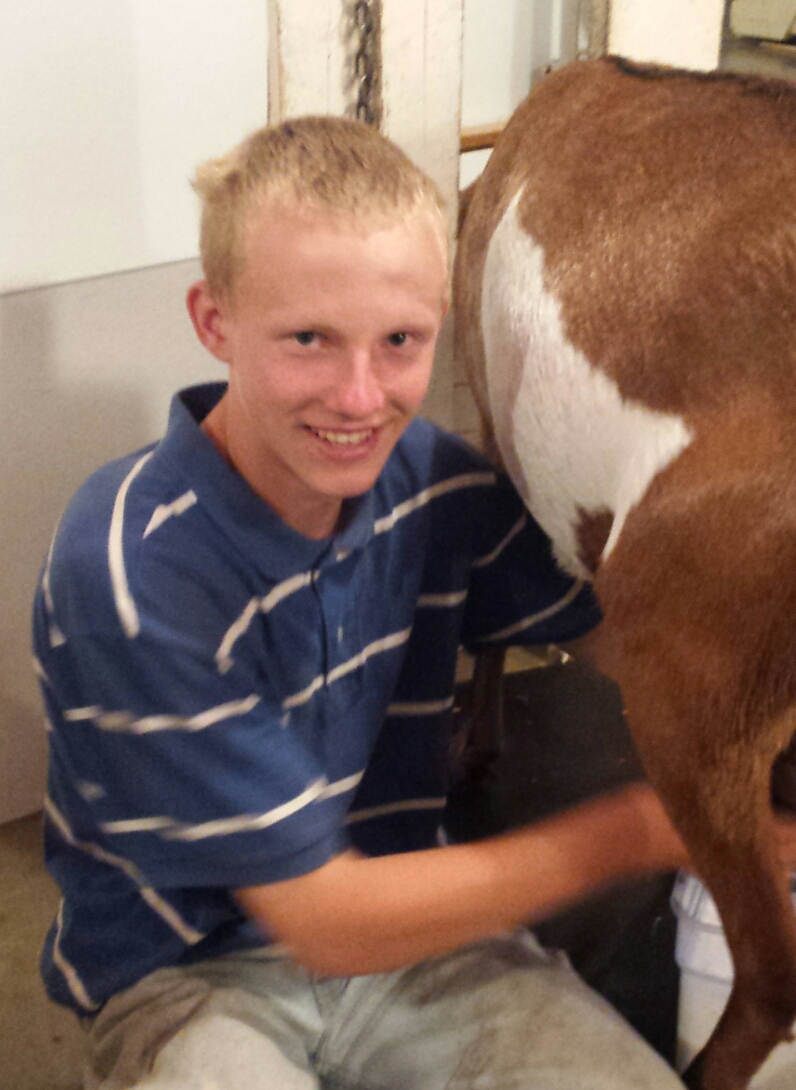 Our Milking Team 🙂
Hailey, David, Bekah and Daniel
.
.
.
Amazing Dairy Selection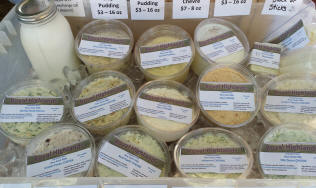 Wow! Come try some samples of our Chevre……..
Mediterranean (made with Deerfield Farms Organic dried tomatoes, artichoke hearts and fresh basil—-Mom and Kezi 's favorite! )
Spring Salad (made with a garden medley of veggies and herbs)
As you can see in the picture we also have our delicious goat milk plus fresh mozzarella and yogurt.
Oh yes, I almost forgot to mention. ……..PUDDING!
Vanilla or Chocolate Chip-Yum!!!!!
Look forward to seeing you Saturday!
.
Our Dear Sarah Rose went to be with the Lord April 28th, 2016. She is extremely missed but is rejoicing in the presence of Jesus Christ!
.
.
.
April 18, 2016: Mama's Birthday! We have lots of colorful flower pots plus beautiful strawberry hanging baskets for Mother's day! Starting to look good! Come see us for something special for YOUR special Mom 🙂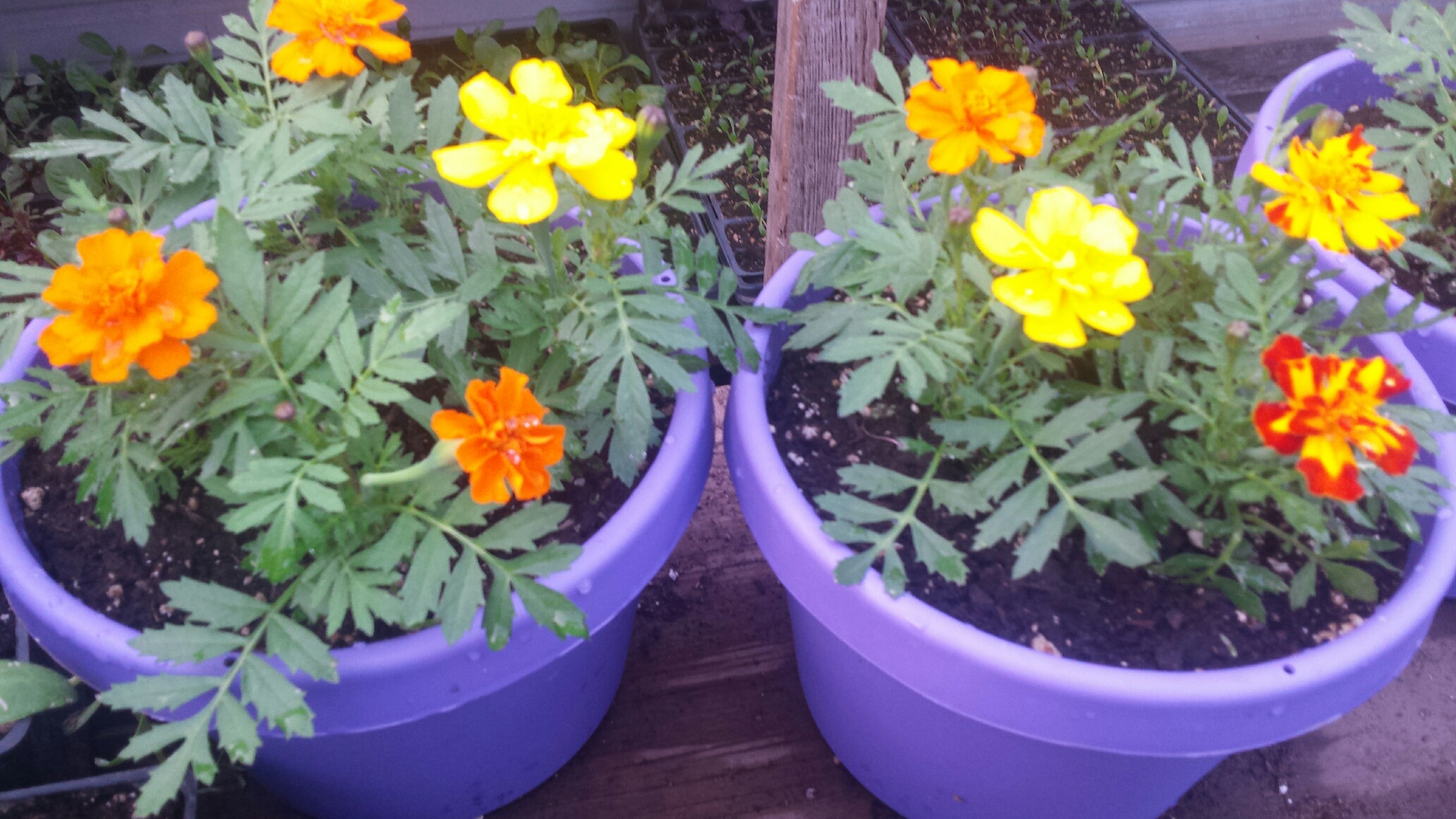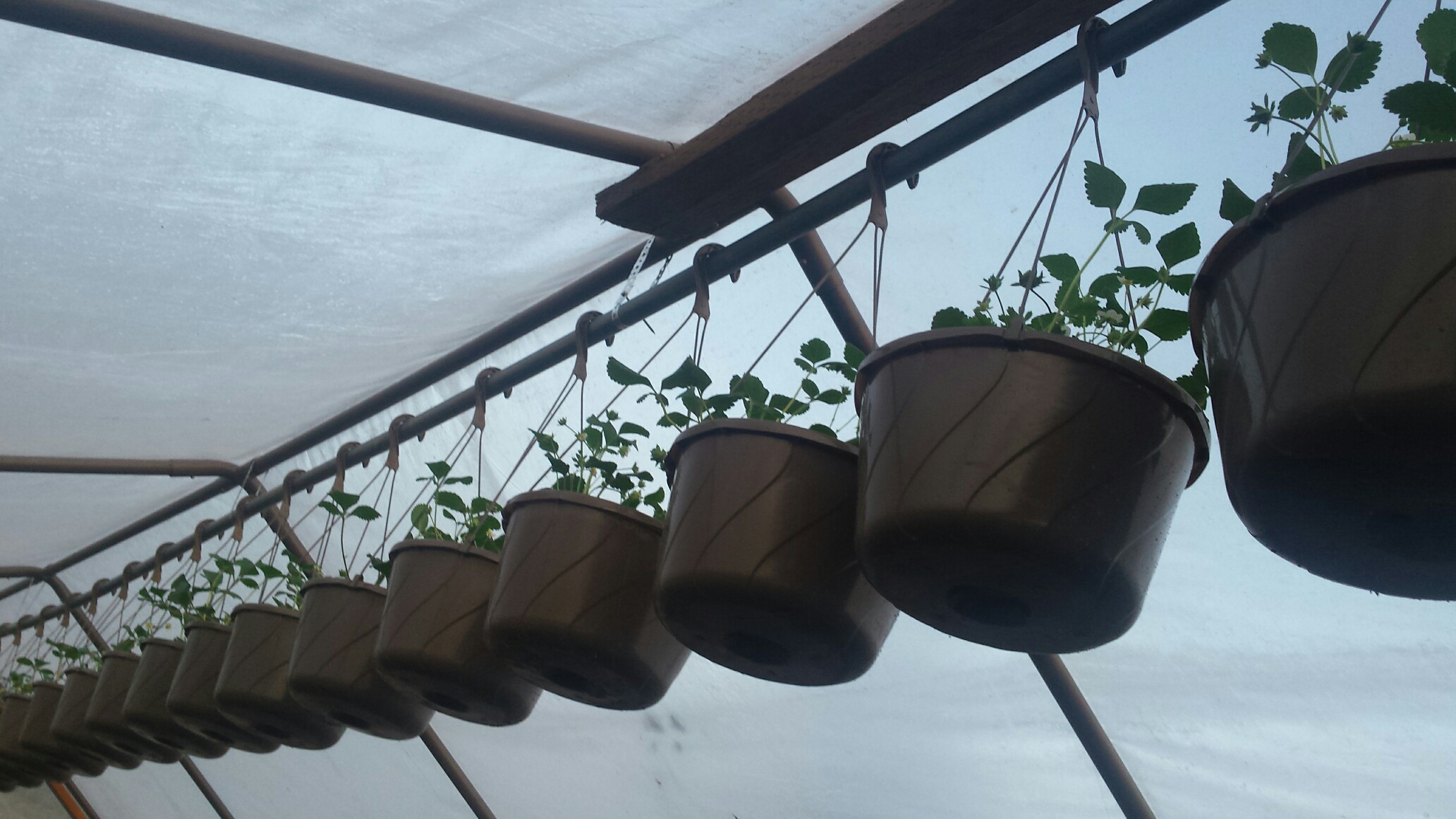 April 17, 2016: Vegetables and herbs! Are you already thinking of preparing your garden plot? We're definitely getting ready. Hope you are too. Look forward to seeing you May 7th!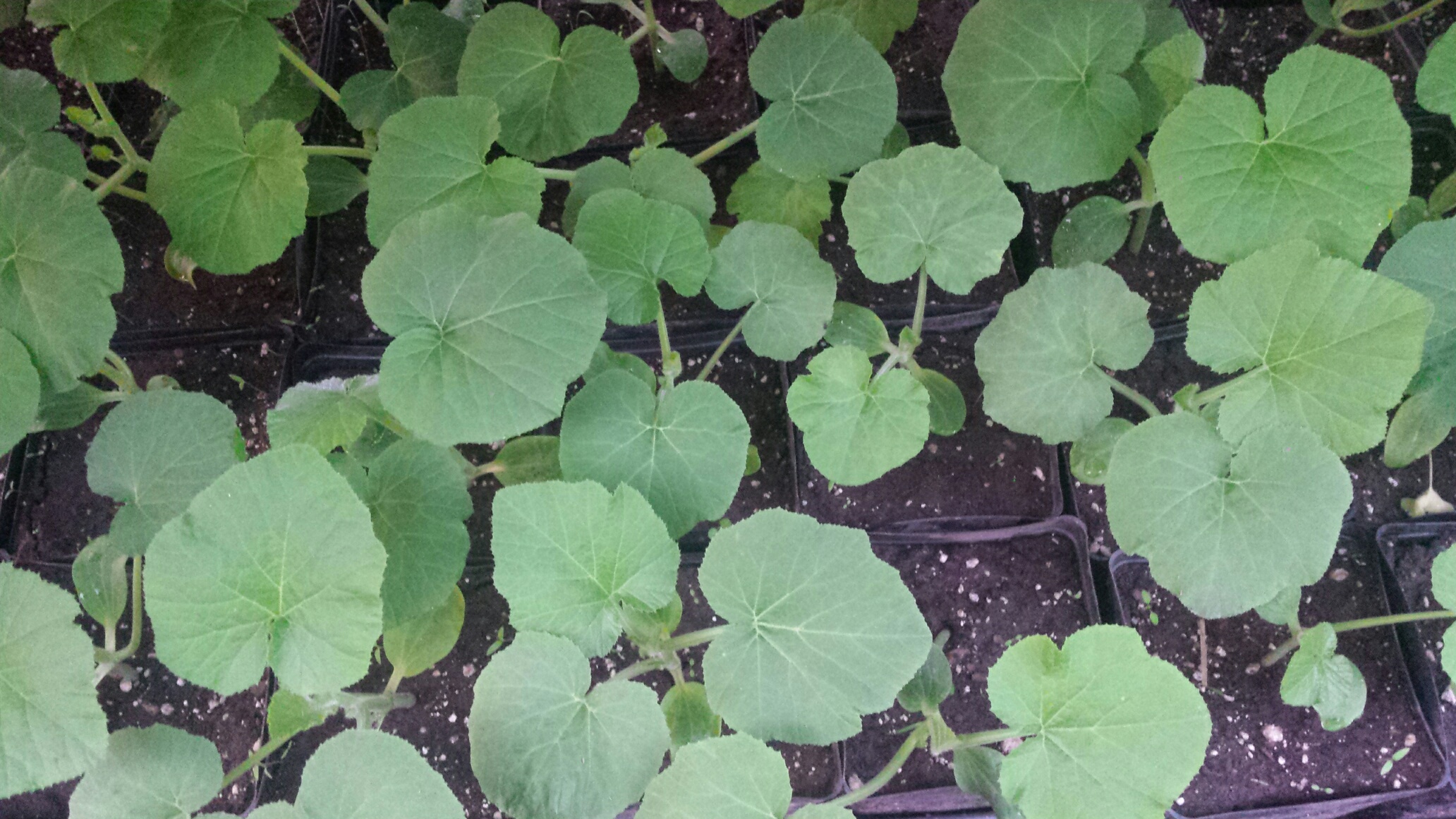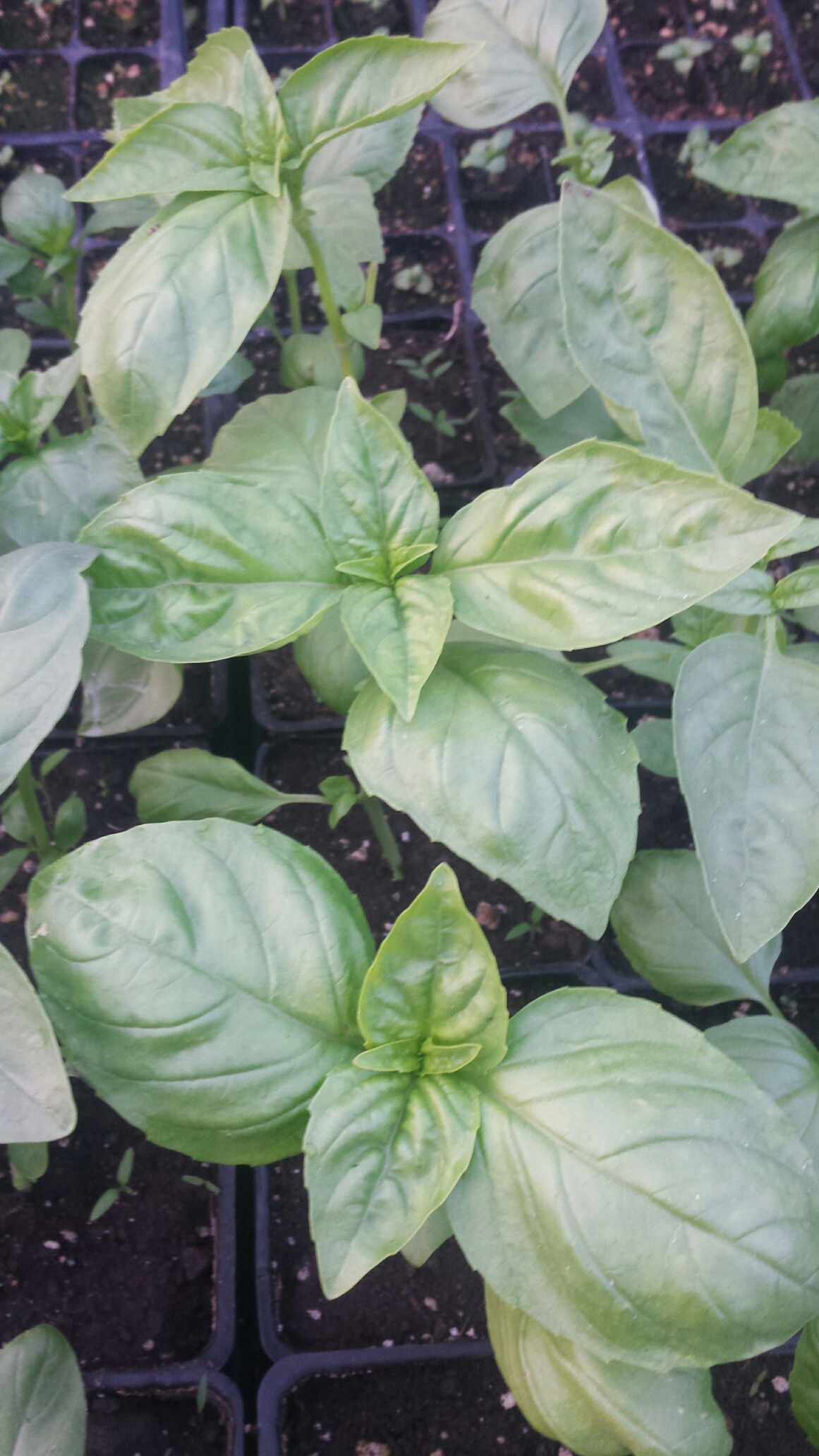 TOMATO PLANTS! After many months of no fresh tomatoes it's almost time to plant tomatoes. We have dozens of varieties for you to choose from including heirlooms, beefsteaks, cherries, paste, tomatilloes, and more!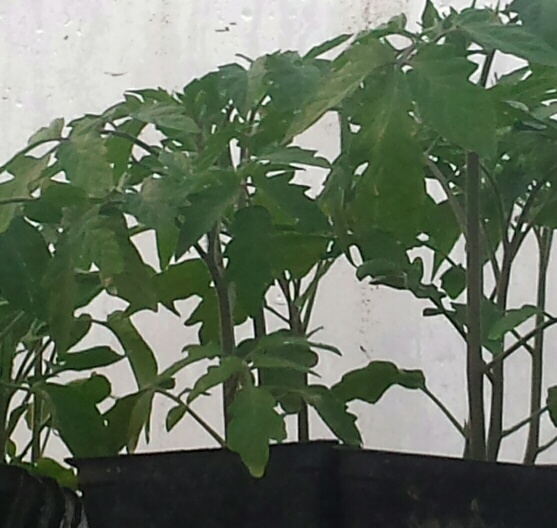 April 16, 2016: Mouth watering greens will be ready opening day of market. Come and get some incredible salad makings!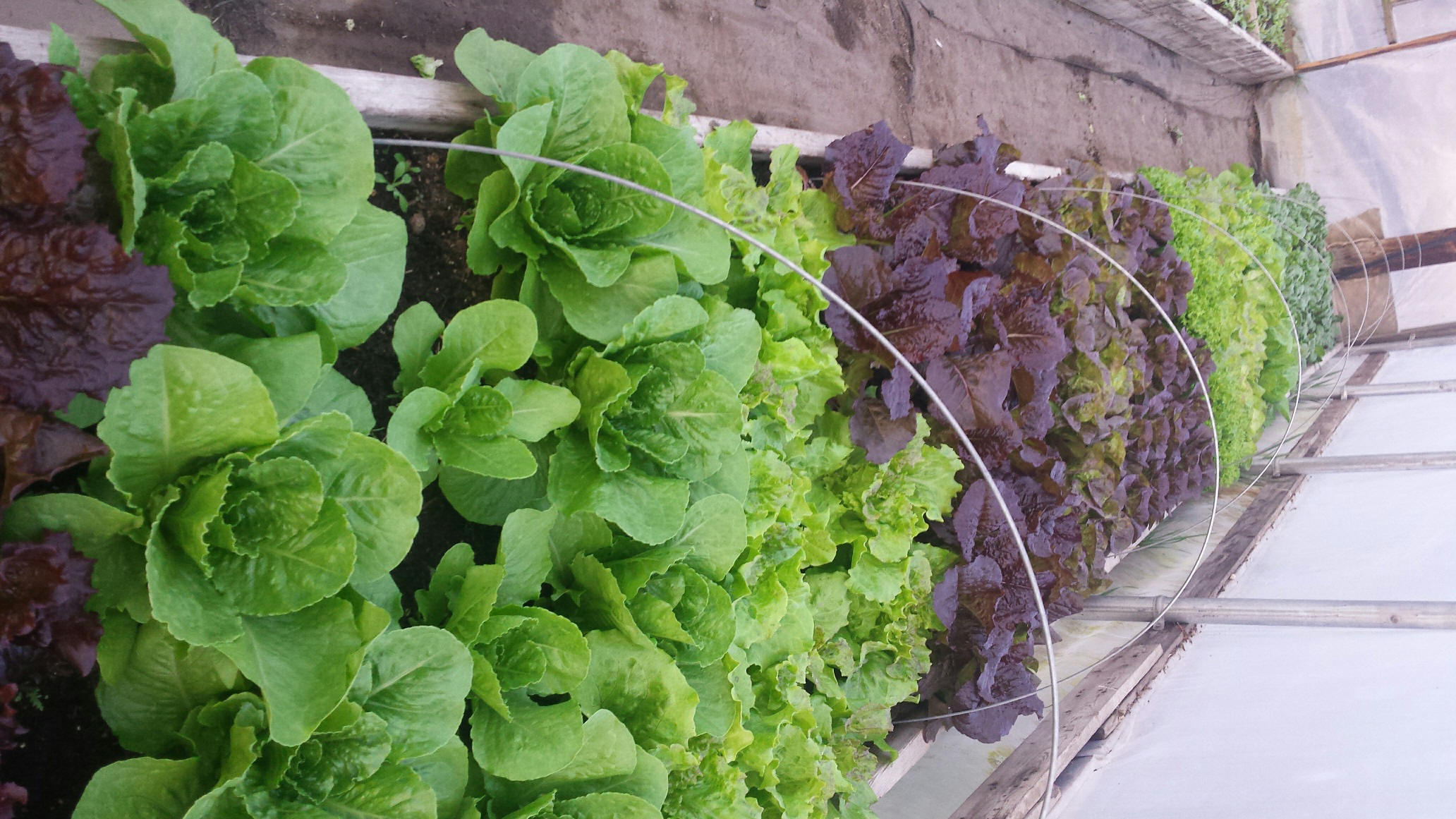 April 15, 2016: Today we planted literally thousands of onions for you! We are getting excited about market. Can't believe it's only 3 weeks away.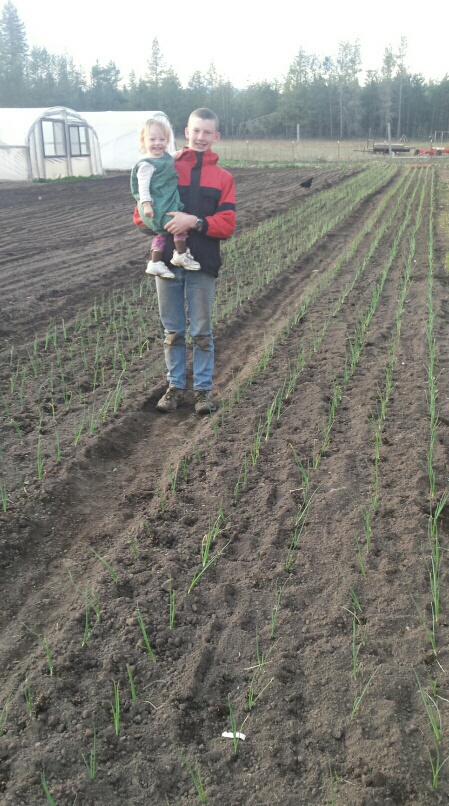 February 10, 2016: SPROUTS! !!! Just LOVING seeing the greens growing!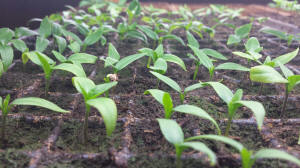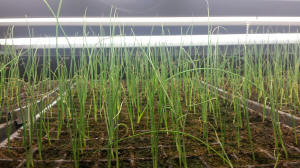 UPDATED FAMILY PHOTO J
Here is our family picture that we took last October the day before Hailey and Peter left for Minneapolis.
Just thought that all of you might enjoy seeing the whole family. If you look close you can even see our family German shepherd, Sonja, next to Daniel in the picture. Sonja is inseparable from Daniel when outside doing chores or working in the garden.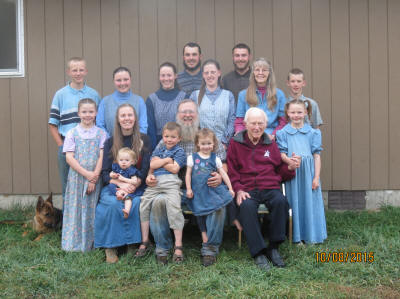 February 6, 2016
Happy Belated New Year Everyone!!
We hope you all had a very restful, blessed winter. Our winter, well, was anything but restful. That was our plan, but the Lord had other plans. As many of you know, Hailey and Peter traveled in October to Minneapolis to minister. We realized how much we love and miss them when they're gone! Good preparation for "Mama" as someday when the Lord sees fit to bring them their spouses I will miss them terribly. Thankfully all the children at home worked so diligently to pick up their load. Peter and Hailey had an absolutely amazing time. Please ask them about it, as space and time would not allow me to write all that the Lord did while they were there. It is their desire to return when it is God's time.
In November, with the incredible windstorm that swept through this area leaving hundreds of thousands of people out of power, it left Grandma in Spokane (Diana's mom) also without power. At 77, and having suffered several strokes in 2015 she was unable to stay where she was, so she moved in with our already busy household of 16! We were very thankful for the time she was able to spend with us, but unfortunately passed away January 1st. Death surely brings with it a realization that this life is very temporary. It reminds me that I MUST press on to KNOW God. Eternity is a reality. We are created to love Him and seek HIs will. May this new year find all of us striving to obtain a TRUE relationship with our Heavenly Father. For He promised if we seek we will find, if we hunger and thirst after righteousness we shall be filled.
We are excited to see all the thousands of tiny, green sprouts. Onions, peppers…….love the new plants!! Tonight I am planting flowers. I know I am a bit behind, but late is better than never! We are also starting to really look forward to this season. We definitely miss all of you. Please feel free to drop us a note, we'd love to hear from you. Sowers of seed need lots of encouragement.
Well, I will close for now, seeds are calling, and the children should be getting in from feeding the new goat kids (see our goat site for details)! Oh, one more bit of "farm news", our German shepherd had puppies. Four beautiful pups! Two boys, two girls. Be looking for a puppy page soon, hopefully : ). They come from great stock and will make fabulous dogs. They will be ready for their new homes in just another 3-5 weeks!