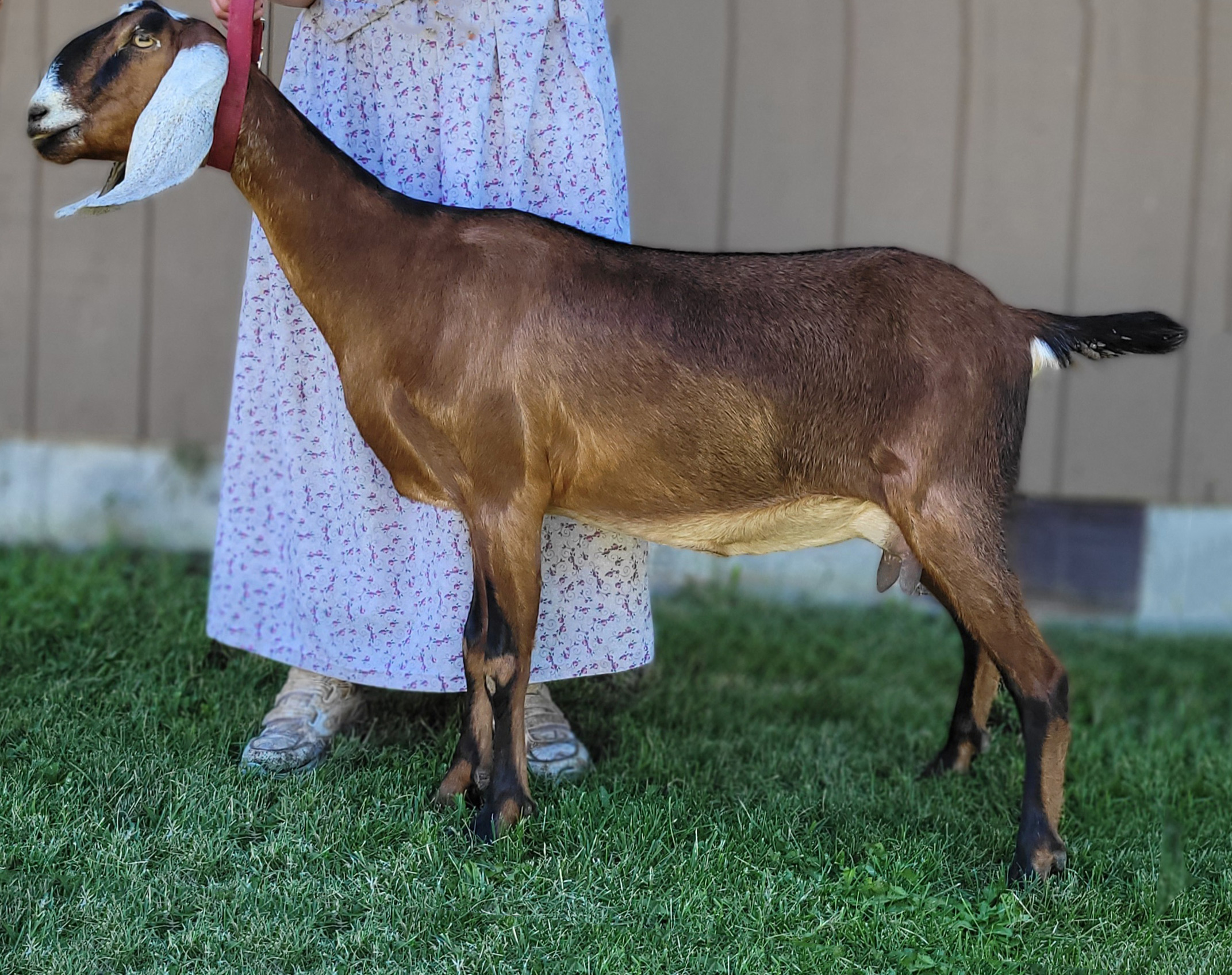 Royal Highlands Ocean Mist
Misty is a doeling that was origainally reserved but when it fell through she quickly earned her place on the keep list.
Misty reminds us a lot of great granddam Regina.
She is already a power house! She is wide through out with great angulation and a beautiful head;check out those ears!
We are excited to watch this girl as she matures.
Date of Birth: 3/13/21
Registration Number:N2211695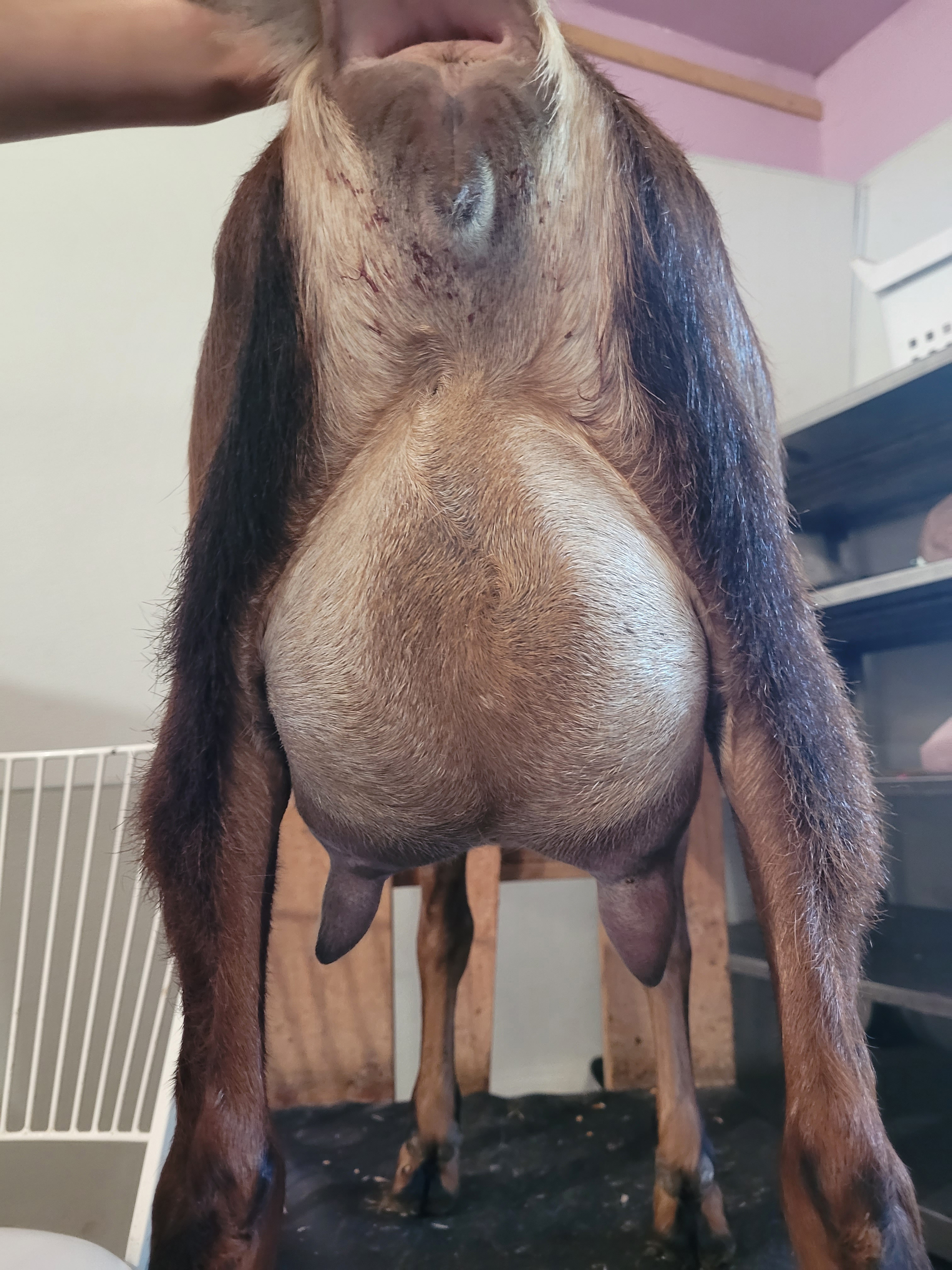 CAE: NegativeBy parentage
CL: Negative By parentage
G6S:N/A
TB: N/A
Brucellosis:N/A
PTI/ETA
PTI
PTI
ETA
ETA
LA: N/A
DHIR: N/A
Kidding Record:
Related Goats in Herd:
Dam: Royal Highlands Ocean Music
Sire:Royal Highlands True Vision
Paternal Brother:
Royal Highlands True Adventure
Paternal Sister:
Royal Highlands Princess Natasha
Paternal Sister:
Royal Highlands Sweet Dream
Paternal Sister:
Royal Highlands Veronica
Paternal Sister:
Royal Highlands CookiesnCream
Paternal Sister:
Royal Highlands Berry Sundae
Pedigree:
Sire:

Royal Highlands True Vision

Sire's Sire:

Nomad Raging Storm

Sire's Sire's Sire:

SAADA X-QUISITE MOSCATO

Sire's Sire's Dam:

NOMAD SWEET BAKLAVA

Sire's Dam:

ROYAL HIGHLANDS KHOCOLATE

Sire's Dam's Sire:

ROYAL HIGHLANDS CAPT CONVCTION

Sire's Dam's Dam:

ROYAL HIGHLANDS KARLA

Dam:

Royal Highlands

Ocean Music

Dam's Sire:

ANCIENT WAY THUNDER

Dam's Sire's Sire:

Terratopia Flash of lightning

Dam's Sire's Dam:

SGTerratopia Rodeo's Genesis

90 VEEE @ 5 yr.

Dam's Dam:

Royal Highlands River Song

Dam's Dam's Sire:

Royal Highlands Capt Convction

*B

Dam's Dam's Dam:

SG Royal Highlands Princes Regina

87 VAEE @ 2 yrs