ROYAL HIGHLANDS TRUE VISION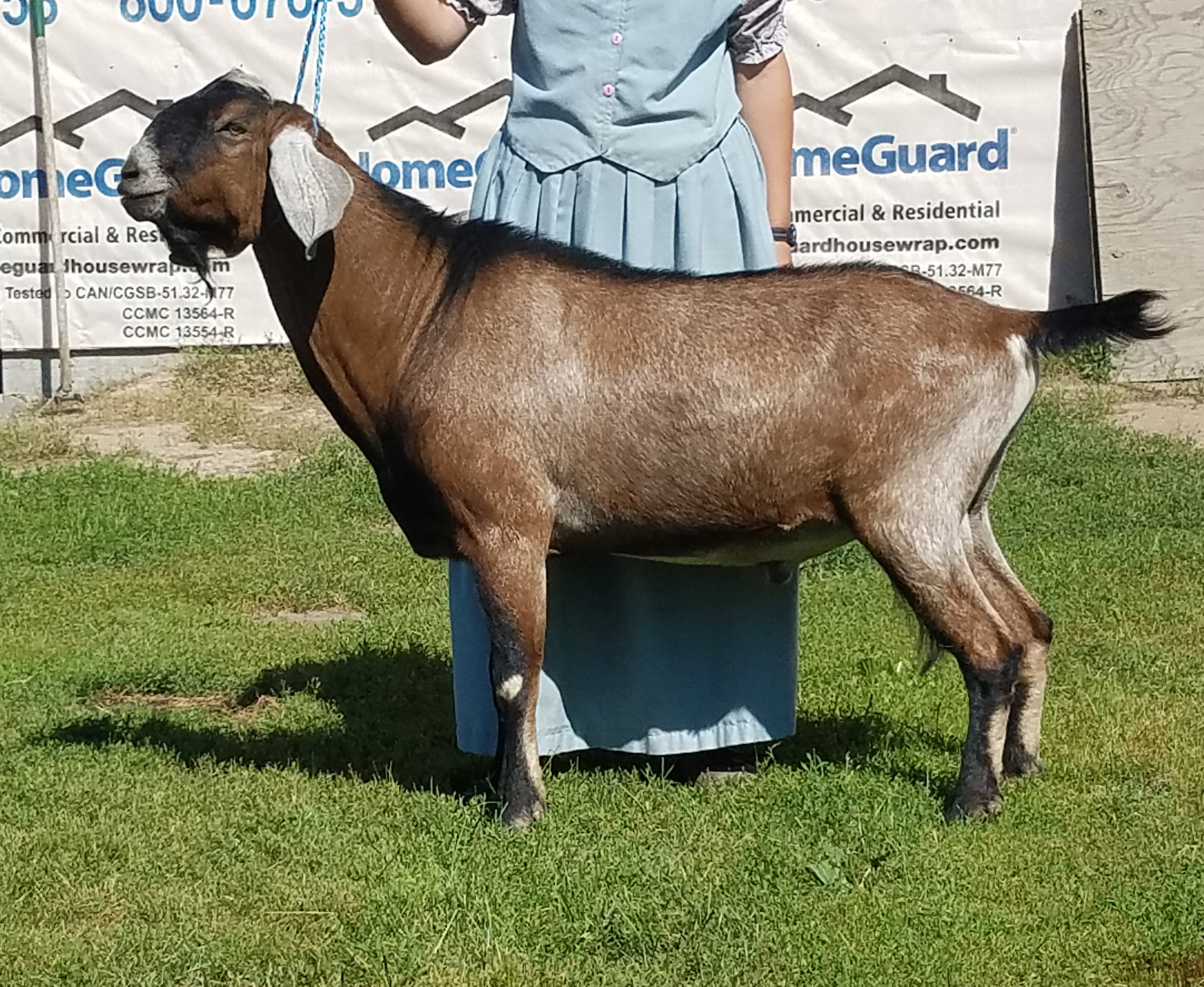 Vision At 2 years old
Vision is a very Correct buck. He especially excels his front end
Assembly and Topline. After tragically
losing his dam this year at the young age of two. We were glad to be able to retain this wonderful bucking! We are thankful he was able to settle one doe for us this year.
W
e look forward to seeing more of his kids in the future to come.
2018 Update: This last year we took Vision across the whole herd.
He has thrown us many beautiful daughters four of which will remain in our herd. He is continuing to mature into a wonderful buck,with alot of body capacity for his age. We look forward to seeing his daughters freshen in the spring.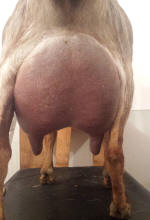 Date of Birth: 3/11/16
Registration Number: N1838337(Click registration # for ADGA pedigree)
CAE: Negative '20
CL: Negative
G6S:
TB:Dam Negative,16
Brucellosis: Dam Negative,16
PTI/ETA
PTI
PTI
ETA
ETA
LA:
Related Goats in Herd:
Pedigree:
Sire:

NOMAD RAGING STORM

Sire's Sire:

SAADA X-QUISITE MOSCATO

Sire's Sire's Sire:

SAADA B.B.'S KING KOAL

Sire's Sire's Dam:

SAADA X-QUISITE

GRACE

Sire's Dam:

NOMAD SWEET BAKLAVA

Sire's Dam's Sire:

WOEST-HOEVE UNCLE SAM

Sire's Dam's Dam:

NOMAD SWEET ECLAIR

Dam:

ROYAL HIGHLANDS KHOCOLATE

Dam's Sire:

ROYAL HIGHLANDS CAPT CONVCTION

Dam's Sire's Sire:

ROYAL HIGHLANDS CHIEF CAPTAIN

Dam's Sire's Dam:

ROYAL HIGHLANDS BELLA

Dam's Dam:

ROYAL HIGHLANDS KARLA

Dam's Dam's Sire:

MY-ENCHANTED-ACRES COMBUSTION

Dam's Dam's Dam:

LOT-O-PINES DC KIRA