Royal Highlands Lady Lilabet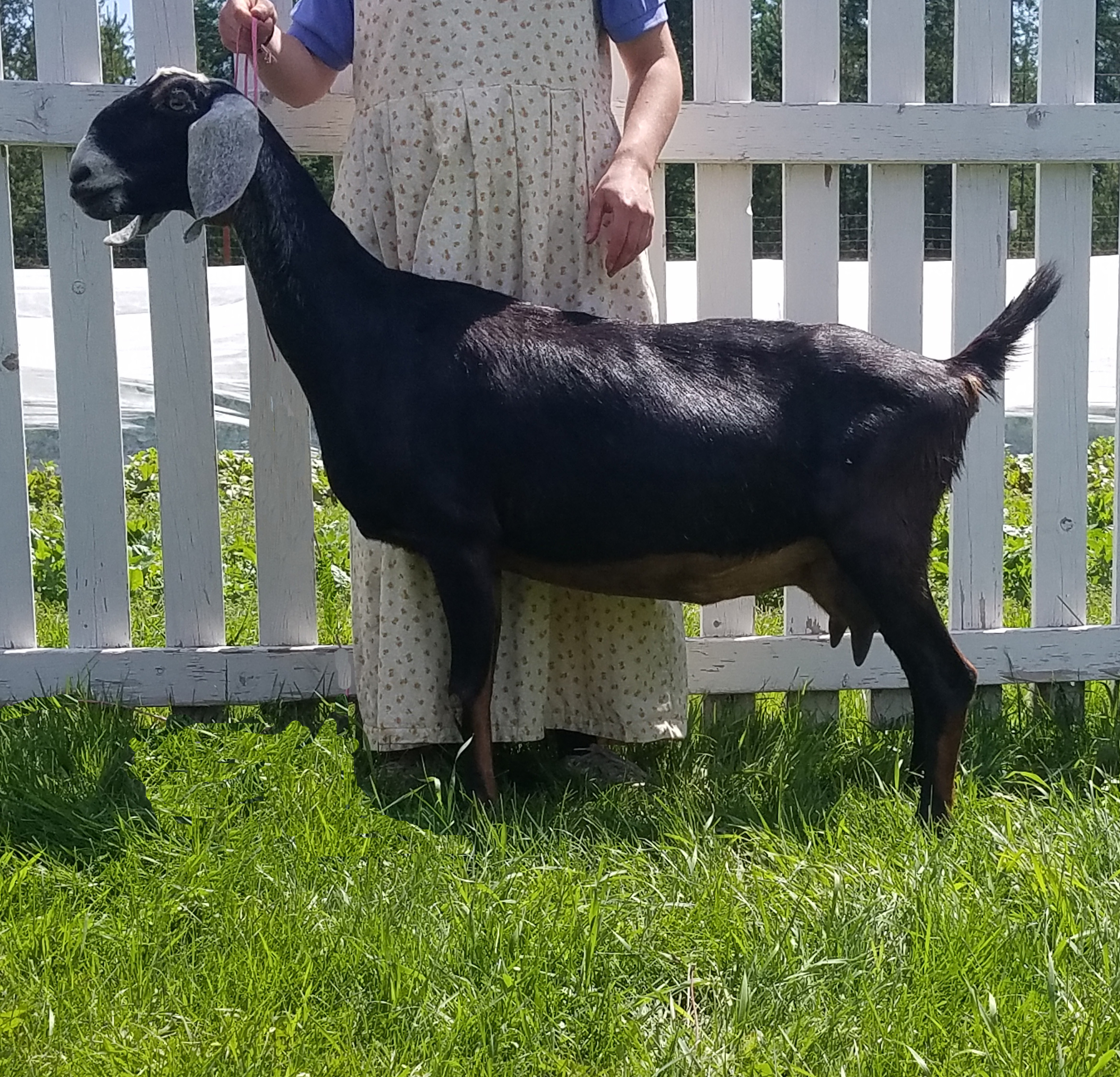 Lilabet at 3 Years Old
Lilabet is another stylish Rhoda/ Orion daughter.
She is long, level and has a lot of width through out. She also resembles her maternal cousin Sadie in many ways.
Lilabet has a lot of our old bedouin lines.
We are very excited to see how she matures.
2018 Update: Being a late kid we did not expect Lilabet to freshen this year, but she surprised us with a lovely little doe kid and a wonderful udder. She peak this year right at 6#, which made our highest producing yearling! We look forward to seeing her freshen again in the spring.
2019 Update: Lilabet had another great year. At two years old she kidded with triplets and Peaked over 11#. With her elegant body and well balance udder we couldn't be more happy. We have high hopes for her and anticipate many more great years.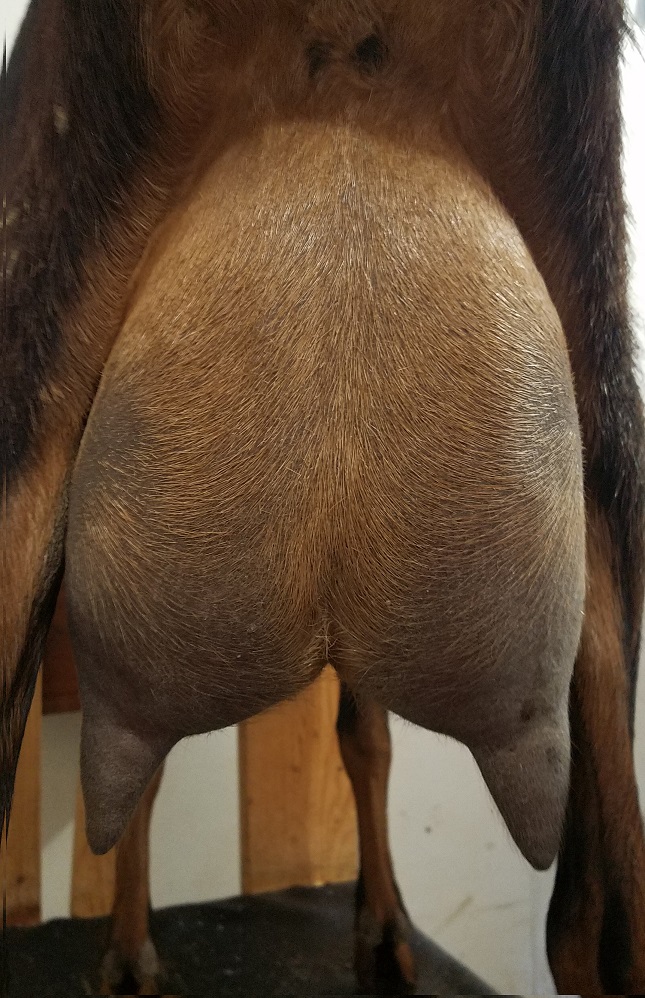 Date of Birth: 5/9/17
Registration Number : N1935807
CAE: Negative '20
CL: Negative By parentage
G6S: N/A
TB:Dam Negative
Brucellosis:Dam Negative
PTI/ETA
PTI12:
PTI21:
ETA21:
ETA12:
LA:
DHIR: N/A
Kidding Record:
Related Goats in Herd:
Pedigree:
Sire:

The hells Canyon Orion

Sire's Sire:

The Chosen One

Sire's Sire's Sire:

THEESFELDS LGE FRANCIS

Sire's Sire's Dam:

S

AND-BUR-KIDS AC CHOSEN

Sire's Dam:

Bedouin Hale Bop

Sire's Dam's Sire:

Bedouin solar Max

Sire's Dam's Dam:

THUNDER-RIDGE HOPPIN*HADLEY

Dam:

Royal Highlands

Princess Rhoda

Dam's Sire:

Lot-o-Pines Valance

Dam's Sire's Sire:

GOLDTHWAITE ATLAST

Dam's Sire's Dam:

SG Bedouin Dark Crystal

Elite 8*M 91 EEEE @

7 yrs.

Dam's Dam:

MY-ENCHANTED-ACRES MOLLYZGRACE

84 +VV+ @ 2yrs.

Dam's Dam's Sire:

MY-ENCHANTED-ACRES ZZ TOP

Dam's Dam's Dam:

GCH My-Enchanted-Acres Molly Brown

7*M 90 VEEE @ 7 yrs

'09 Nat'l 2nd place Dry Yearling

'09 Res. All American Dry Yearling

'12 Nat'l 8th place 4 yr old