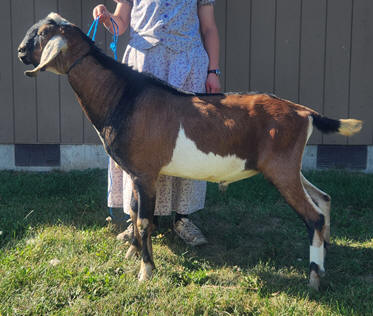 Idaho Meadows Plymouth Rock
We are thrilled to introduce to you our newest junior herd sire Rocky! He is backed by some really fun genetices including J&R Spirit's,DKGH, Hoanbu,and Lakeshore,as well as some of our own. Already he is quite striking! He is wide,level,and has a very correct leg set.
We are excited to seeing his improvements in our herd!
A special thanks to Meadow Thompson at Idaho Meadows for allowing us to bring this boy home!